Academic Affairs Strategic Planning
March 22, 2022
Strategic Plan Implementation
The Academic Affairs Strategic Planning (AASP) Committee completed their work during the Spring 2021 semester with the finalization of the division's Mission, Vision, Values and Goals. Beginning in May 2021 AASP Implementation began with the hiring of the AASP Project Manager, Cindi Reding.
Cindi is leading the division's efforts to create overarching, measurable objectives to ensure the alignment of all Academic Affairs units to the plan and offer progress tracking throughout each annual cycle. Cindi launched the next phase of the AA Strategic Plan process by consulting with Academic Council and conducting a series of meetings with the deans, vice provosts and other academic leaders responsible for ensuring that Academic Affairs achieves its three Strategic Goals.
Phase One of the AASP Implementation is underway. Faculty and staff from each Academic Affairs unit are working to create measurable goals and objectives that can be rolled up to the AA overarching objectives and goals.
Implementation: Phase I Timeline
JMU's Institute for Constructive Advocacy and Dialogue (ICAD) is making resources available to assist with facilitation, training and documentation.
Questions?  Contact Jennifer Campfield, AVP for Academic Initiatives and Planning, or Cindi Reding, AASP Project Manager.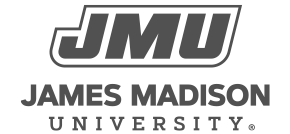 800 South Main Street
Harrisonburg, VA 22807
Contact Us