Career Award for Equity, Diversity and Inclusion
January 4, 2022
The Provost's Distinguished Career Award for Equity, Diversity and Inclusion is given in recognition of an individual who has made distinguished career contributions to inclusion, diversity and multicultural access in Academic Affairs.
Award Criteria
Contributions may be in the form of service, publications, teaching or a combination of all three areas.  Noteworthy contributions can show:
Lasting impact
Creative problem-solving
Awareness of the complexity of "diversity" issues, and restraint in suggesting easy answers.
Distinguished work with the JMU community
Distinguished work with JMU students
Distinguished work with communities outside of JMU
Eligibility
Full-time faculty are eligible.
Self-nominations will not be accepted. 
Nominees should be at end of their career or very close to it.
Nominations
Nominations should be submitted to Kim Moubray, at dellinkl@jmu.edu.
Applicants must submit a current CV, a letter of nomination, and the names and contact information of persons who can assist in supporting the nomination.
All relevant documents for the nomination process are due by January 31, 2022. Please note that selections sent to the provost office are due February 28, 2022. 
Selection
The Associate Provost for Diversity's Advisory Council will evaluate the nominations and select the final awardee.
Recipients will be announced at the award luncheon.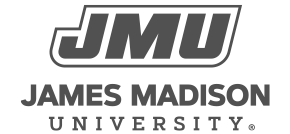 800 South Main Street
Harrisonburg, VA 22807
Contact Us