Theatre & Dance Performance Spaces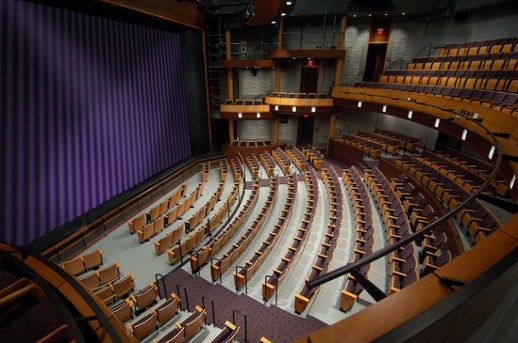 In the 450–seat Mainstage Theatre, student actors, dancers, and designers have the opportunity to work under the tutelage and mentorship of not only our faculty directors, designers and choreographers but many nationally known guest artists. All School of Theatre and Dance mainstage shows are student performed, crewed, managed, and often student designed. The proscenium space features a flexible thrust stage, trapped floor and orchestra pit, a fly space for full–length backdrops and set pieces, as well as state–of–the–art lighting and sound.
360° Main Stage- Audience View
360° Main Stage- Stage View
Earlynn J. Miller Dance Theatre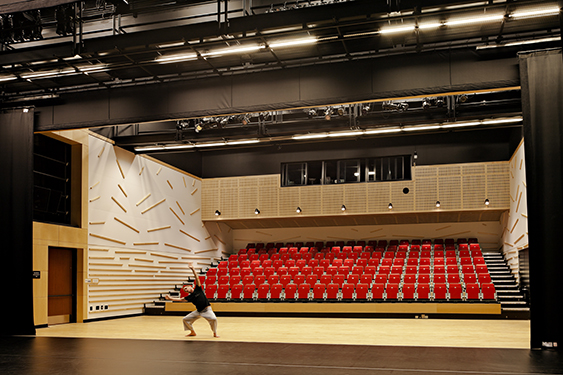 Designed especially for student dancers and choreographers as a place to hone their skills, the Earlynn J. Miller Dance Theatre is a 200-seat flexible-use space. It features a retractable bleacher system that transforms the venue from a class/rehearsal studio with full length mirrors and a basket weave structure under a maple floor, into a professional dance performance space with theatrical lighting, sound and drapes.
360° Earlynn J. Miller Dance Theatre- Classroom View
360° Earlynn J. Miller Dance Theatre- Performance Setup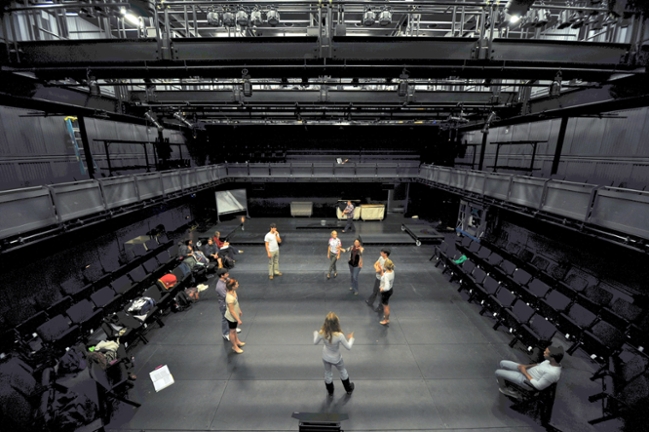 A fully student-centered theatrical experience, the 200–seat Studio Theatre is an experimental theatre designed for and utilized almost wholly by student–directed, student–designed and student–acted performances. The space is dedicated to offering students the opportunity to try on new roles, take on new positons, and to face and conquer new challenges. It is a highly flexible space for staging and audience seating; directors and their design teams may choose theatre in the round, three–quarter and proscenium seating, with balconies surrounding the space and a partially trapped floor — their imaginations are their only limitations.
360° Studio Theatre- Tech Rehearsal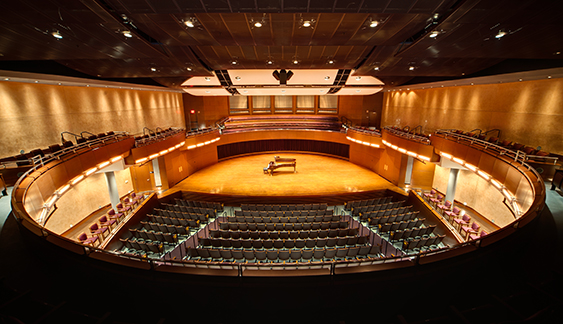 The 600-seat Concert Hall is a spectacular space designed to accommodate performances by guest artists and large ensembles. The Concert Hall is acoustically perfect; it is built on a plenum to eliminate the noise generated by the airflow of heat and air conditioning, and polished plaster walls help to amplify and absorb sound. The space is set up in an oval configuration and includes an orchestra and balcony level. Both levels offer box seating. Behind the stage on the balcony level, the hall features the Converse Choral Balcony for use by chorus members in large choral ensemble works or by audience members when not in use by musicians.