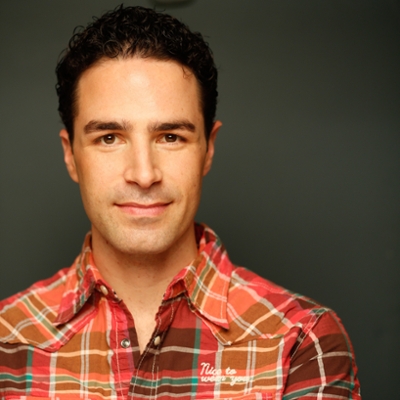 Matt Pardo holds a Masters of Fine Arts degree from the University of Wisconsin-Milwaukee (2016) and an advanced honors B.F.A from the University at Buffalo (2007). He has danced for the Eisenhower Dance Ensemble, Groundworks Dance Theater, RG Dance Projects, and the River North Chicago Dance Company (apprentice). He was recognized as one of the "Top 100 Dancers in the World for 2010-2011", one of 10 Americans, by Dance Europe Magazine. Pardo is also a proud member of the Actor's Equity Union.
Teaching and choreographic credits include American Dance Festival, Elon University (assistant professor/Dance History), Shenandoah University (assistant professor/Modern Dance), Skidmore College, Broadway Dance Center, Pittsburgh Ballet Theatre School, Centre National de Danse (Paris), and Point Park University to name a few.
In 2011, Matt joined the Lucinda Childs Dance Company and spent 6 years touring as a company member and company class-instructor. During this time, he performed and taught for LCDC in more than 20 countries. He returned to LCDC as a guest artist in 2018 to perform in the company's production of Available Light (Lucinda Childs/Frank Gehry/John Adams) for Lincoln Center's Mostly Mozart Festival. His opera credits include the world tour of the Olivier award-winning Philip Glass opera Einstein on the Beach and performances with the Pittsburgh Opera in the Daughter of the Regiment, directed and choreographed by Séan Curran.
Pardo is a co-founder of the Pittsburgh-based organization The Blanket, which has been featured in Dance Magazine-online, Departures Magazine (American Express), Pittsburgh Post-Gazette, and the US News and World Report, as well as on NPR-WESA shows in Pittsburgh. The Blanket has produced three evening-length productions since it was formed. These evenings of work showcased seminal artist Lucinda Childs as well as Bessie award-winning artists Christopher Williams (2018) and Beth Gill (2019). The Blanket has been funded by The Heinz Endowments, The Pittsburgh Foundation, Opportunity Fund, Arts Equity & Education Fund, PNC Charitable Trust, and The William and Catherine McKinney Charitable Foundation, as well as by private donors.
Publications include an article in the Journal of Dance Education exploring how to develop a practice of performance and an insert in the Genius Guide to College Dance Programs by Angela Carter.
At JMU, Pardo directed the first Next Steps Dance Intensive in the summer of 2020, alongside Julie Nakagawa - the artistic director and founder of DanceWorks Chicago. This program's goal is to increase dance recruitment for JMU Dance by partnering with prestigous companies across the company, like DanceWorks Chicago. Though the program was shifted online due to Covid, this week-long intensive offered high-level training and professional development for students from multiple states across the country. Pardo looks forward to seeing this program thrive in the future!