Harrisonburg 24/7 Fitness - Cycle Instructor - Group Fitness
Position Information
Posted
Mar 10, 2020
Closes
May 1, 2020
Description

Duties:
Harrisonburg & Bridgewater 24/7 Family Fitness is a developed health club with locations in both Harrisonburg Harrisonburg and Bridgewater 24/7 Fitness is seeking to hire an indoor Cycle instructor to be a part of our team of Group Fitness Instructors.
Requirements: 
Applicant must have previous experience leading Cycle or similar form of Group Fitness class.
How to apply:
Apply in person at 1101 West Market Street during staff hours 5am-9:30pm Mon-Thur, 5am-8pm Friday, or 8am-5pm Saturdays. 
Salary
$16-$22 per class
Employer Information
Contact
Brandon Obaugh
Phone
540-908-7015
Email
obaugh.brandon@gmail.com
Website
www.TotalBodyPlace.com
Address
1101 West Market St, Harrisonburg, VA,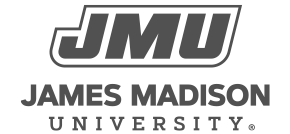 800 South Main Street
Harrisonburg, VA 22807
Contact Us