City of Harrisonburg - School Bus Aide - Transit (Transit Bus Operator)
Position Information
Posted
Oct 21, 2021
Closes
Nov 30, 2021
Description

Requirements: 
UP TO $500 HIRING INCENTIVE FOR NEW SCHOOL BUS AIDES*
Do you enjoy working with children of all ages and want a part-time job that is gratifying and allows you to be a positive influence in the local community? If so, the Department of Public Transportation's School Bus Aide position may be the right job for you!
Find out more and apply on the City's website. EOE.
How to apply:
https://www.harrisonburgva.gov/employment
Salary
$12.88 - $14.81 per hour
Hours per week
Varies
Specific hours
Varies - Aligns with K-12 Bus Route Schedules
Duration of position
Part-Time
Employer Information
Contact
Chase Martin
Phone
540-432-8920
Email
employment@harrisonburgva.gov
Website
https://www.harrisonburgva.gov/employment
Address
409 S. Main Street, Harrisonburg, VA, 22801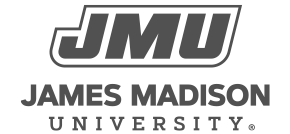 800 South Main Street
Harrisonburg, VA 22807
Contact Us