Wilkerson Family - Autism Caregiver
Position Information
Posted
Jul 2, 2021
Closes
Sep 1, 2021
Description

Duties:
Over 18 and willing to pass a background
Pay is $10.50 per hour paid by an agency
Positive attitude working with in-home therapists and willingness to help drive to weekly therapy appointment in Harrisonburg.
Hours are 2:45 pm-7:30 p.m. Monday-Friday during the school year. Weekend hours are available if desired, but not required. Job can extend into summer if desired for daytime care.
Our son is a very smart, and enjoys engaging with his caregiver about classic cars, dinosaurs, clocks, the 50's, and insects. He enjoys playing outside, and doing art projects. Perfect job for someone studying SLP, OT, PT, Sped, teaching, or social work. Experience with Autism a plus, but we are willing to educate the right person!
Requirements:

Over 18, and able to pass a background check.
How to Apply:
 Email 
Salary
$10.50
Hours per week
25+
Specific hours
Monday-Friday 2:45-7:30 pm
Duration of position
Ongoing
Employer Information
Contact
Stephanie Wilkerson
Phone
540-421-8993
Email
srpaulette79@aol.com
Address
Quail Ct, McGaheysville, VA, 22840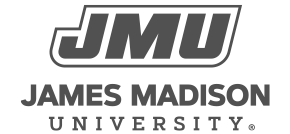 800 South Main Street
Harrisonburg, VA 22807
Contact Us