James W. Osborne - Technology Assistant
Position Information
Posted
Jan 13, 2021
Closes
Mar 1, 2021
Description

Duties:
Assistance with use of Technology including Computer Applications, Data Organization & Storage, Digital Photo Organization/Storage, Microsoft Programs on MacBook Pro, External Data Storage Drives.
Requirements: 
Aptitude for and Knowledge, skills and experience with Technology, Apple Products, Applications and Storage Devices; Microsoft Office on Mac; Scanning.
How to apply:
 Email interest and qualification; phone followup.
Salary
Negotiable
Hours per week
5-10 - Works independently in collaboration with Owner.
Specific hours
Independently and routine collaboration
Duration of position
Spring 2021 Semester; Negotiable
Employer Information
Contact
James W. Osborne
Phone
540-256-7764
Email
19zone62@gmail.com
Address
PO Box 55, Fishersville, VA, 22939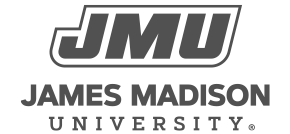 800 South Main Street
Harrisonburg, VA 22807
Contact Us