Clarke Family - Respite and Companion Care
Position Information
Posted
Oct 21, 2020
Closes
Dec 1, 2020
Description

Duties:
Companionship and Respite Care for our 14 year old daughter who has Autism. Duties include: Companionship, Semi-assisted self-care and This is a fun job with a laid-back family!
We practice CDC recommendations for preventing COVID-19 spread and have all tested negative.
Requirements: 
Must be at least 18 years of age, have a valid driver's license and clean driving record, be reliable and dependable, be able to pass both a criminal and CPS Registery check, and be majoring in one of the following: Psychology, Nursing, Special Education, Communicarion Sciences and Disorders, Health Sciences, or pursuing ABA certification 
How to apply:
Salary
$10 per hour
Hours per week
20
Specific hours
Tuesday 4-9 p.m., Friday 4-9 p.m, Saturday 9 a.m.-3 p.m., Sunday 4-9 p.m.
Duration of position
Fall and Spring semester 2020-2021
Employer Information
Contact
Marybeth Clarke
Phone
540-383-1770
Email
Nipper2801@hotmail.com
Address
Sharon Street , Harrisonburg, VA,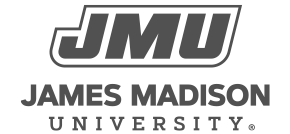 800 South Main Street
Harrisonburg, VA 22807
Contact Us