Gwyneth Mellinger, Ph.D.: Director of SMAD and Professor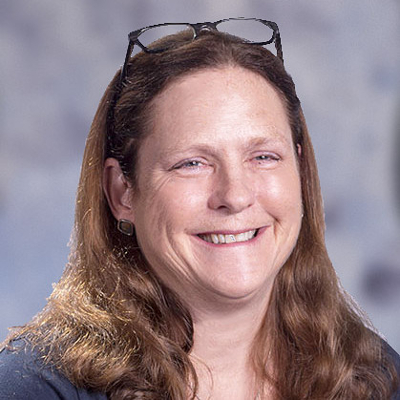 Ph.D. University of Kansas
M.S. University of Kansas
M.A. Emporia State University
B.A. Mills College 
When I became SMAD's director in 2016, I joined a vibrant, student-focused academic community dedicated to creative media production. SMAD majors learn in state-of-the-art classrooms and facilities and have a range of opportunities for hands-on experience through internships and media practica. In addition, SMAD underscores the media's global reach through multiple study-abroad programs. This emphasis aligns with my own commitments to student engagement through practical experience in which students learn by doing. 
My own career began in Midwestern newsrooms — the Topeka Capital-Journal, Lawrence Journal-World and Emporia Gazette — and led me to academia, where I have studied democratic challenges and opportunities as viewed through media organizations. I am most interested in the contradictory role of the media in both perpetuating inequity and encouraging our society to achieve its most noble ambitions. Specifically, I am intrigued by how members of the media, who form a constitutionally protected institution, have viewed their obligation to the public and how that has changed over time.
This curiosity about the democratic paradox motivated my book, Chasing Newsroom Diversity: From Jim Crow to Affirmative Action (Illinois, 2013). That project was honored with the Frank Luther Mott Kappa Tau Alpha Award for a research-based book on journalism. (For more on this scholarship, see "Book Award Interview: Gwyneth Mellinger," Historiography in Mass Communication 2, no. 3 (2016): 28-33.) I've completed research for a second book that focuses on the press in the early years of the civil rights movement.
I've also written many newspaper columns over the years and published research in academic journals. Examples of recent and forthcoming peer-reviewed publications are:
Mellinger, Gwyneth. "Saving the Republic: An Editor's Crusade against Integration." Forthcoming: Journalism History (January 2017). 
Mellinger, Gwyneth. "Washington Confidential: A Double Standard Gives Way to The People's Right to Know." Journalism & Mass Communication Quarterly 92, 4 (Winter 2015): 857-69.