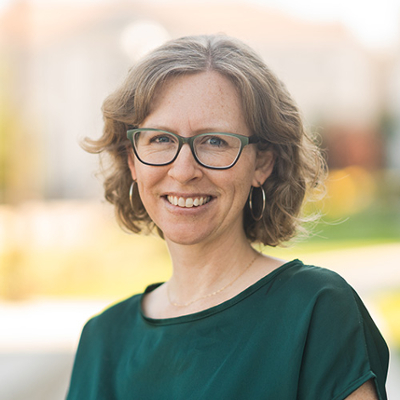 M.F.A. University of Baltimore
B.A. Wheaton College


Elisabeth Kvernen is a graphic designer and visual communications specialist with over a decade of experience working in multiple design disciplines. She has worked with non-profit organizations, cultural institutions, universities, and small businesses — both locally and globally. Past clients include the Smithsonian Institution, the Library of Congress, the Louvre Museum, the New York Public Library, and the Kennedy Center.
Elisabeth earned her M.F.A. in Integrated Design from the University of Baltimore in 2009. Her work explores themes of culture, place, and identity within the field of visual communication design, looking in particular at design artifacts and design traditions within diverse (and sometimes underrepresented) cultural and social groups. Her M.F.A. thesis project on Arabic, Ottoman, and Persian calligraphy, CalligraphyQalam.com, received a 2022 w3 Gold Award, a 2022 Indigo Silver Award, and a 2022 Communicator Award of Distinction.
Local engagement with Harrisonburg's immigrant and refugee community, focusing on creative visual expression around themes of identity and place, is another central theme in her work. Her curation of the exhibit, "Here + There: Exploring Multi-layered Identity through Photography," which featured photographic composites created by high school students from refugee backgrounds, received a 2022 Gold Anthem Award in two categories. Her project, "The Face of COVID—Documenting Extraordinary Times through Multimedia Storytelling" a visual collaboration between JMU students and local high school students, received a 2023 Bronze Anthem Award in the Partnership or Collaboration category.
Elisabeth grew up a global citizen, living in Ethiopia, Nepal, India, and the United States. As an adult, she has lived in Syria and Vietnam and has spent extended time in the Netherlands, Thailand, Lebanon, and Turkey. These international experiences continue to shape her perspective and approach to communication and design.
Before joining SMAD, Elisabeth taught at both the University of Maryland and the University of Baltimore, developing and teaching courses in media literacy, web design, and design principles and software.