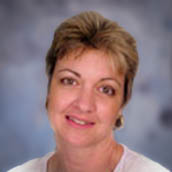 Ph.D. Indiana University
M.S. Syracuse University
B.A. Concordia University, Montreal
JoAnne Holman received a B.A. in Canadian Studies and Journalism at Concordia University in Montreal, an M.S. in Information Resources Management from Syracuse University, and a Ph.D. in Telecommunications and Information Studies from Indiana University. Her research and teaching interests center on how people use new communication technologies. She is particularly interested in how new technologies can be used to extend free speech and enhance the democratic process. Her research focuses on new models for telecommunications policy, and the effects of new information technologies on the public participation process. Prior to joining the faculty at James Madison University, she taught for seven years in the Department of Communication at Purdue University. Her professional experience includes advertising and corporate communication. As a corporate communication practitioner, she worked for a large, publicly traded oil company in Canada.
"How May We Speak Here? Towards a New Model for the Online Public Sphere," Presentation at the Peace and Justice Studies Association 2015 Annual Conference, James Madison University, October 16, 2015.
"Blaming the Messenger: Old and New Media in the 2012 Election." Presentation at The Future of American Society: the View from the 2012 Election Symposium, the School of Public and International Affairs, James Madison University, November 28, 2012.
"The Way They See Us: Net Neutrality and the Public Image of Telecommunications Policymaking," Telecommunications Policy Research Conference on Communication, Information and Internet Policy, September 2008
The Internet as Commons: The Issue of Access," article co-authored with Michael A. McGregor, Indiana University, Communication Law and Policy, Summer 2005, pp. 267-289
"Communication Technology at the Federal Communications Commission: E- government in the Public Interest?" article co-authored with Michael A. McGregor, Indiana University, Government Information Quarterly, Summer 2004, pp. 268-283.
"'Thank You for Taking the Time to Read This:' Public Participation via New Communication Technologies at the FCC," monograph co-authored with Michael A. McGregor, Indiana University, Journalism and Mass Communication Monographs, Winter 2001, pp. 159-202.