Dona Gilliam: Professor Emerita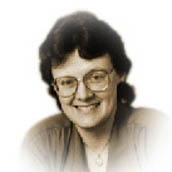 J.D. University of Kentucky
M.M. University of Kentucky
B.M. Louisiana State University
Gilliam is an attorney who specializes in the area of entertainment law and intellectual property law (including copyright and multimedia). She has shared her legal expertise through classes in legal aspects of the music business and multimedia law.
Dona Gilliam is recognized as a leading writer of flute pedagogy materials. Her Flutist's Companion has become a standard text for the developing player, and her collections of solo materials for the instrument are popular as solo and contest literature. Her works have been featured at the National Flute Association, and by recitalists at contemporary festivals throughout the country.
For over 25 years Gilliam has overseen the design, manufacture, and distribution of a six-holed vertical fipple flute (tin whistle) known as the Pocket Companion. The instrument has been distributed internationally and is a favorite of Celtic instrumentalists and classroom teachers alike. Dona continues to promote the whistle as one of the most viable folk instruments of our time. Her numerous classroom and instructional books for the whistle and other folk flutes are published by Mel Bay Publications, Inc. of Pacific, Missouri. Mel Bay Publications is a world-leading publisher of print music in the acoustic and folk tradition.
Professor Gilliam received her Bachelor of Music from Louisiana State University, Baton Rouge and her Masters in Music (Composition) and Juris Doctorate of Law from the University of Kentucky, Lexington.
Teaching Interests: Law and Music
Professor Emerita of Music and Media Arts 2011