Dolores Flamiano: Professor
Education
Ph.D. University of North Carolina
M.A. University of North Carolina
B.A. Occidental College
Teaching areas
Media analysis and criticism, visual communication, media literacy, race and gender in media
Research interests
Media history, photojournalism history, media representations of race and gender

Selected honors and awards
Ruth D. Bridgeforth Distinguished Professor (2010-2016)
JMU Women's Studies Feminist Scholarship Award for Faculty (2010)
National Endowment for the Humanities Summer Stipend (2009)
American Journalism Historians Association Research Grant (2008)
Edna T. Shaeffer Humanist Award (2008 and 2003)
JMU Faculty Summer Research Grant (2002)
Selected publications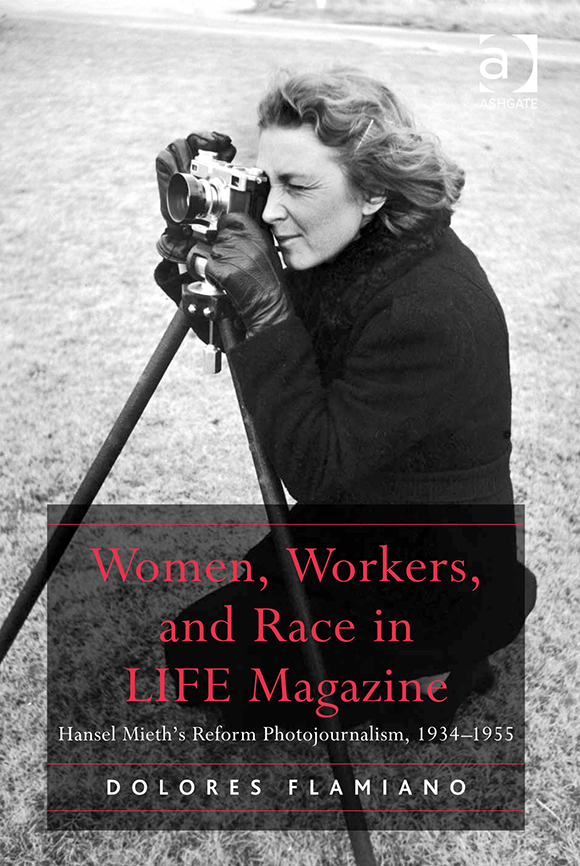 Women, Workers, and Race in LIFE Magazine: Hansel Mieth's Reform Photojournalism, 1934-1955 (Routledge, 2015).

"Heroes of Hell Hole Swamp: Photographs of South Carolina Midwives by Hansel Mieth and W. Eugene Smith," Southern Cultures 17:2 (Summer 2011): 71-96.

"Japanese American Internment in Popular Magazines: Race, Citizenship, and Gender in World War II Photojournalism," Journalism History 36:1 (Spring 2010): 25-35.

"Diversity in Mainstream Newspapers from the Standpoint of Journalists of Color" (co-authored with Anne Johnston), The Howard Journal of Communications 18:2 (April-June 2007): 111-131.

"Meaning, Memory and Misogyny: Life Photographer Hansel Mieth's Monkey Portrait," Afterimage: The Journal of Media Arts and Culture Criticism 33:2 (September-October 2005): 22-30.