Jason McIntyre: Editor-in-Chief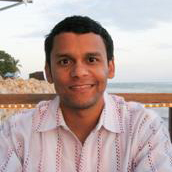 Jason McIntyre is the creator and editor-in-chief of The Big Lead, a product of USA Today Sports that aims to capture the most important moments in sports and entertainment. McIntyre founded The Big Lead as a small website. It started gaining traction when Fantasy Sports Ventures partnered with McIntyre in 2008. Four years later, USA Today acquired the website.
In addition to the website, McIntyre is the host of a radio show with Yahoo! Sports. "The Jason McIntyre Show" airs Sundays from 11 a.m. to 2 p.m.
A 2000 graduate, McIntyre worked for The Breeze and Harrisonburg's Daily News-Record while studying at JMU.
Profile by Kim Fucci, SMAD ('16)