Lawrence Jackson: Photographer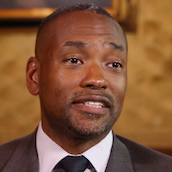 Lawrence Jackson was a student at JMU from '86-'90.
In May 1991, Jackson began his photography career working for The Virginian-Pilot Newspaper in the Hampton Roads area of Virginia.
In December 2000, Jackson began working with the Associated Press as a photographer covering sports, politics and general news in Washington, D.C. and surrounding area until a new opportunity arose.
He has since become a Staff Photographer at The White House starting in March 2009 (7 years 11 months) and his most recent assignment has been to document the Obama Administration.