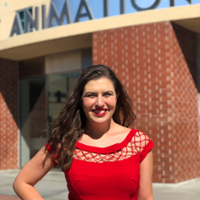 Ashley Grisham, a 2014 SMAD interactive design graduate, works as a Production Coordinator at Walt Disney Animation Studios.
 Since graduating, Grisham has worked in various roles in film and television. She worked for ABC studios on multiple programs. Grisham also worked for Warner Brothers at D.C. Comics.
 Recently, Grisham began working with the Disney short's department. Her first short will be premiering in the Fall of 2020.
 "It's kind of like the science lab of animation," Grisham said. "A place where everybody gets to test out new ideas and stories."
 Grisham is the LA Alumni Chapter President for JMU. She credits SMAD for giving her a diverse knowledge of different types of media.