Adam Dove: Technical Editor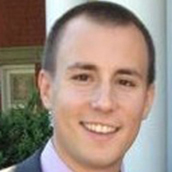 Adam Dove, a 2011 corporate communications graduate, is a technical editor at In-Q-Tel, a tech company in northern Virginia that works with intelligence agencies.
Before working at the Arlington, Virginia-based In-Q-Tel, Dove spent a year in Sydney, Australia, working as the marketing and communications manager atEtherstack.
There, he worked on graphic design, website management, writing and editing. He also worked with the engineering team on occasion.
He says he grew fond of his fun-loving Aussie co-workers but decided to move back to the United States after a year because of the opportunities at In-Q-Tel.
Profile by Tia DeVincenzo, SMAD ('15)