Tim Chapman: General Manager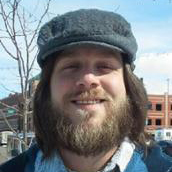 Tim Chapman has spent his time since graduating in 2010 as a newspaper reporter and editor.
The two-time editor-in-chief for The Breeze went from transforming that paper's design to Minot, North Dakota, where he was a sports reporter and editor for the Minot Daily News.
Chapman then worked in the U.S. Virgin Islands as the island's only sports reporter. There, he covered traditional sports such as football and baseball, as well as sports new to him such as sailing.
He eventually moved back to North Dakota and became general manager at the Pierce County Tribune in Rugby.
Chapman now works in Cheyenne, Wyoming, as the designer for the sports page at the Wyoming Tribune Eagle.
Profile by Drew Fagan, SMAD ('16)