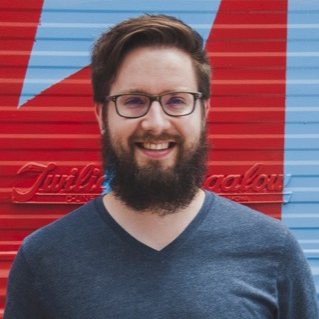 Andrew Boyd is the co-founder of Braid, a digital agency that creates sites and apps. Boyd graduated from JMU in 2010 with a Bachelor of Arts in SMAD with a concentration in Interactive Design.
Following graduation, Boyd spent some time freelancing while he traveled with a rock band. In 2013, he began a job at a digital agency in Charlottesville as a front-end developer. In 2015, he created his own agency which he eventually merged his company with another to create Braid. Braid is now a VASCUPP preferred vendor and has contracts with the University of Virginia and James Madison University, among other companies.  
As a co-founder, Boyd spends most of his time programming but also works on sales, billing, financing, hiring, and other needs for his business.