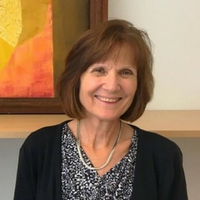 Graduates,
You will remember what you were doing during the 2020 COVID-19 crisis for the rest of your lives. This is a defining moment in the history of the world, and your JMU graduation is a defining moment in each of your lives. Remember those who have inspired you, and use your many talents to help and inspire others. Congratulations! Go Dukes!

--Kathy Schwartz, Director of the School of Art, Design and Art History
2020 SADAH Honors & Awards
Every year, the School of Art, Design and Art History recognizes the best and brightest graduates by honoring their work and awarding scholarships. Congratulations, class of 2020!
Cover art by Martha Hemingway
Art Education seniors wrote lesson plans in support of the Michio Ihara sculpture recently installed in front of Duke Hall. The plans are meant to entice local teachers and students to come to see this work as well as a future sculpture garden.
Graphic Design Senior Websites
---
Architectural Design Senior Thesis Presentations
---