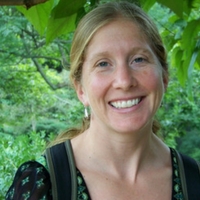 Read the article: Dawn McCusker and Karin Tollefson-Hall make chapbooks for Furious Flower 25th Anniversary
---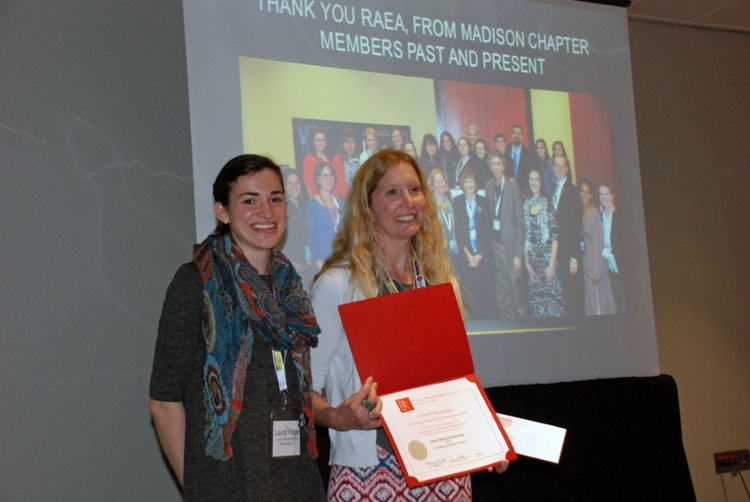 Dr. Tollefson with Laura Page, accepting RAEA 2016 Outstanding Student Chapter of the Year award
Education
Ph.D. (Art Education), The University of Iowa, Iowa City
M.A. (Art Education), The University of Iowa, Iowa City
B.A. (Art Education), The University of Northern Iowa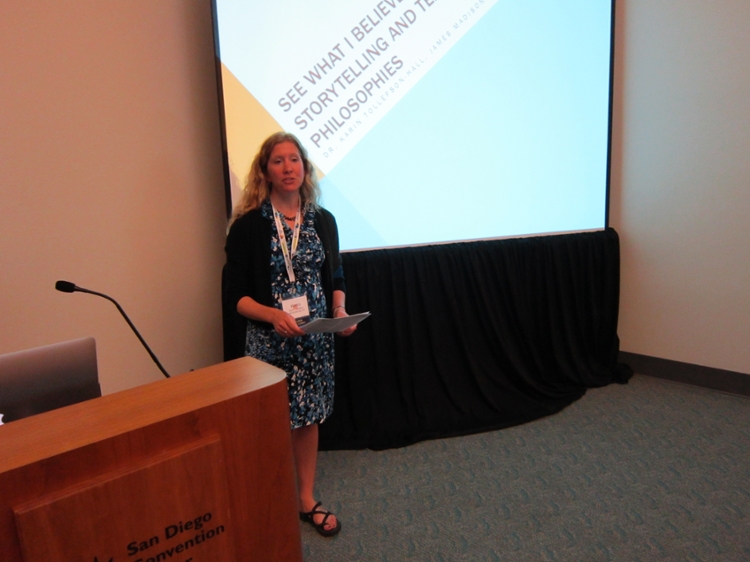 NAEA in San Diego, CA, 2014
Professional Affiliations
Member of the National Art Education Association
Member of the Virginia Art Education Association
Southeast College Arts Association
Areas of Expertise
Tollefson-Hall's teaching and research interests focus on school improvement, educational philosophy, scholarship of teaching and learning, diverse pedagogies, and teaching practice.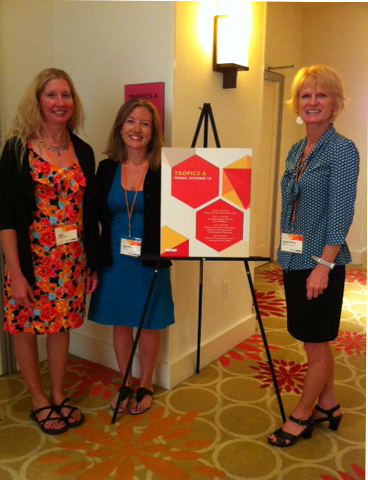 SECAC in Sarasota, FL, 2014
Professional Experience
Dr. Karin Tollefson-Hall, professor of art education and Associate Director of SADAH, incorporates classroom practicality with educational diversity in her teaching at JMU. She began her career teaching art and Spanish at the secondary level in public schools in the Midwest and those experiences inform her work training teacher candidates in visual art to work with diverse student populations, including English language learners. Dr. Tollefson-Hall has taught all of the undergraduate curriculum for art education at JMU as well as three of the required graduate courses in the Masters in Art Education.
She was the Art Education Graduate Program Director from 2010-2017 and has been the Art Education Area Coordinator since 2017. She was named the 2022 Virginia Art Educator of the Year by the Virginia Art Education Association. In 2021-22 she served the College of Visual and Performing Arts as the Interim Director of the School of Theatre and Dance. Additionally, she is co-chair of the Book Arts Minor.
University and Public Service
Tollefson-Hall is the chair of the SADAH Curriculum and Instruction committee and advised the Student Chapter of the National Art Education Association, which was named the NAEA Outstanding Student Chapter in 2016. She was also selected and served as a Madison Teaching Fellow and a Madison Research Fellow from 2011-2014 and conducted Teaching Analysis Polls for the Center for Faculty Innovation across campus for more than five years.
She also directed a service-learning experience at two retirement communities for ten years and coordinated the JMU Summer Art Program for Youth. 
For the National Art Education Association, Tollefson-Hall has served on the editorial review board of the journal Art Education, as a member of the Professional Learning through Research committee, and as the Southeast Region Higher Education Division Director. For the Virginia Art Education Association, Karin is the Higher Education Division Director, a Distinguished Fellow, and in 2019 served as the Blue Ridge Region President and Conference Site Chair.
Scholarship
Dr. Tollefson-Hall has presented research at the state, regional, and national levels regarding private school education, research methodologies, mentoring and hiring practices, contemplative practices in education, issues related to new faculty, and school reform. Her work is published in various journals and texts including; the Journal of Teaching and Learning with Technology, Art Education, Journal of Art for Life, and Healing Through the Arts for Non-Clinical Practitioners.