JMU News
JMU professor named art educator of the year
---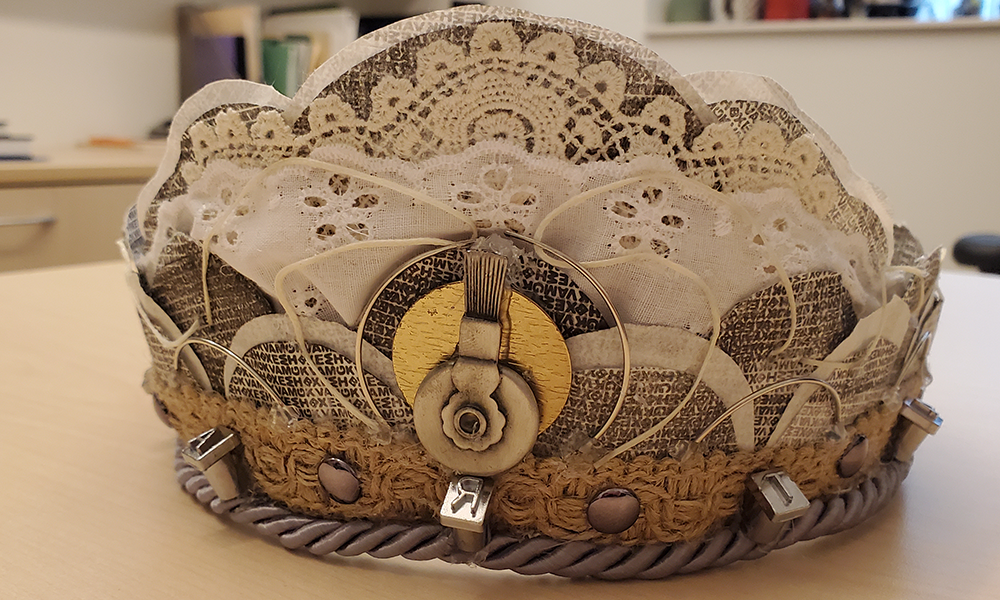 The Virginia Art Education Association has named Karin Tollefson-Hall, a professor of art education, its art educator of the year. The award is the only recognition selected by the VAEA Board and honors exemplary art educators and quality art education.
"Karin is as remarkable an art educator as any I have worked with. She has taken the best of our storied past, taken on the most challenging issues of our current and post-pandemic art teacher training, and has taken JMU art education into a bright future with calm, knowledgeable, and wise decision-making. I consider her among the best that our profession has to offer," said Roger Tomhave, a professor of art education, emeritus.
Tollefson-Hall received the award based on her willingness to fill positions or volunteer wherever help was needed. Among her outstanding accomplishments were mentoring the 2016 outstanding national student chapter and stepping up and filling in the many chair positions for the VAEA conference in 2019 at Hotel Madison.
The VAEA annual conferences are important to Tollefson-Hall. She says that being an art educator can be a lonely position because most schools, especially at the K-12 level, only have one art educator. The conferences enable art educators to connect with others in the field, including former students.
Tollefson-Hall has a passion for teaching people how to make things and also being able to teach students how to become art educators.
Having been at JMU since 2009, Tollefson-Hall says she loves teaching art education and watching her students blossom as art educators. "My job, and my passion, is to prepare individuals to be highly qualified visual art teachers. I am honored to spend my time doing all that I can to prepare future teachers to be as successful as possible in their K-12 art classrooms as they influence the lives of children across our state every day," she said.
In recognition of the award, Tollefson-Hall received a personalized crown made by fellow art teachers. The crown consists of supplies typically used in bookmaking, a nod to her continued engagement in teaching bookmaking.
Tollefson-Hall earned a bachelor of arts degree in art education at The University of Northern Iowa and master's and doctorate degrees in art education from The University of Iowa, Iowa City.