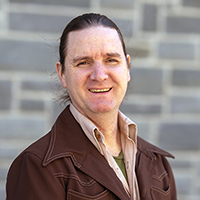 Education
Ph.D. Art History, UCLA
M.A. Art History, UCLA
B.A. Art History & English Literature, Stanford
Areas of Expertise
Art History of the US before 1960
African American Art History
Art Markets
Selected Honors & Awards (2017–Present)
Ray and Margaret Horowitz Visiting Professor in American Art, Department of History of Art & Architecture, Boston University, 2021–22
Research Fellow, Lunder Institute for American Art, Colby College, 2019–20
Paul Mellon Visiting Senior Fellowship, Center for Advanced Study in the Visual Arts, 2019
American Council of Learned Societies Project Development Grant, 2018–19
Scholarship (2017-present)
Books: 
Muybridge and Mobility, with Tim Cresswell. Defining Moments in Photography, ed. Anthony Lee (University of California Press, 2022).
Manufacturing the Modern Patron in Victorian California: Cultural Philanthropy, Industrial Capital, and Social Authority (Ashgate Press, 2014; Routledge, 2016). 
Essays: 
"Archives and the Pandemic," Archives of American Art 60:1 (Spring 2021), 84–85.
"African American Art Beyond the Harlem Renaissance," in Eddie Chambers, ed., The Routledge Companion to African American Art History (London: Routledge, 2020), 41–51.
"Occidental Arrangements: Midcentury Episodes in an Emerging Global History of Art," in Sandra Zalman and Austin Porter, eds., Modern in the Making: MoMA and the Modern Experiment, 1929–1949 (New York: Bloomsbury, 2020), 197–213.
"Art and Economics" (co-edited with Robin Veder), American Art 33:3 (Fall 2019): 2–31.
"Hale Woodruff's Antiprimitivist History of Abstract Art," Art Bulletin 100:1 (March 2018): 124–45.
"Metropolitan, Inc.: Public Subsidy and Private Gain at the Genesis of the American Art Museum," in Margaret R. Laster and Chelsea Bruner, eds., New York, Cultural Capital of the Gilded Age (London: Routledge, 2018), 122–38.
"Netted Together: Eadweard Muybridge's Animal Locomotion at the Dawn of Comparative Biology," in Alan C. Braddock and Laura Turner Igoe, eds., A Greene Country Towne: Philadelphia, Ecology, and the Material Imagination (Penn State University Press, 2017), 81–95. 
Forthcoming:
Mixed Media: The Visual Cultures of Racial Integration, 1931–1954.
"Westward Hoe! Evolution, Eugenics, and the Reception of Millet in the United States," in Scott Allen, ed., Reckoning with Millet's Man With a Hoe (Los Angeles: Getty Publications, 2023).
"Man Versus Rock: Race, Labor, and Maynard Dixon's Boulder Dam Suite," in Ann Wolfe, ed., Maynard Dixon: Nevada (New York: Rizzoli, 2024).
Professional Affiliations
Association for Critical Race Art History

Association of Historians of American Art

American Studies Association

College Art Association

Southeastern College Art Conference