New book uses 19th century motion studies as a lens for viewing race and social mobility
School of Art Design and Art History
---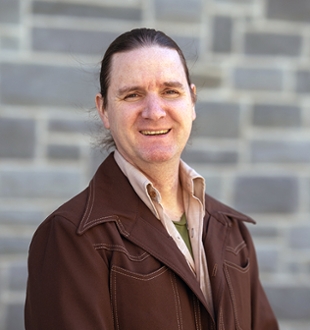 SADAH professor of art history John Ott this month published a new book, "Muybridge and Mobility," that examines the representation and social mobility of Black athletes in the Gilded Age.  Ott is serving as the Ray and Margaret Horowitz Visiting Professor in American Art at Boston University for the current academic year.
In 1878, Eadweard Muybridge successfully photographed horses in motion, proving that all four hooves leave the ground at once for a split second during full gallop. This was the beginning of Muybridge's decades-long investigation into instantaneous photography, culminating in his masterpiece "Animal Locomotion." Muybridge became one of the most influential photographers of his time, and his stop-motion technique helped pave the way for the motion-picture industry, born a short decade later. Coauthored with cultural geographer Tim Cresswell, the book reexamines the motion studies as historical forms of "mobility," in which specific forms of motion are given extraordinary significance and accrued value.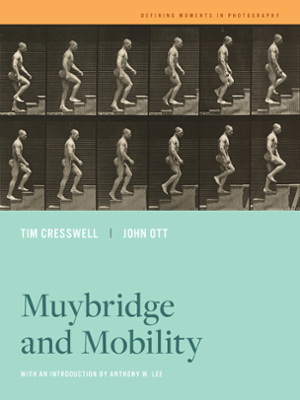 In his half of the volume, Ott considers the interconnected representation and social mobility of African American athletes during the Jim Crow era. While to some extent "Animal Locomotion" perpetuates prevailing antiblack racial beliefs, it also provides an unusual vantage from which to observe the limited agency of Black athletes as they moved between and amidst the spaces of white Philadelphia. Successful athletes achieved a measure of respect, celebrity and even fortune attainable by few other African Americans. At the same time, their profession required punishing training regimens and constantly risked serious physical injury. And for many white contemporaries, the performance of African American athletes only confirmed long-standing stereotypes about inherent Black physicality. And yet, the inherently collaborative nature of photography helps us to consider these athletes as dynamic agents in their own right, carefully attuned to the promise and perils of publicity.
Ott's major areas of research interest include art consumption, patronage, and markets in the United States, and artwork by and portrayals of African Americans, particularly during the second quarter of the 20th century. He is author of "Manufacturing the Modern Patron in Victorian California: Cultural Philanthropy, Industrial Capital, and Social Authority" (Ashgate, 2014; Routledge, 2016). His current book project, "Mixed Media: The Visual Cultures of Racial Integration, 1931–1954," has received support from the American Council of Learned Societies, the Center for Advanced Study in the Visual Arts, the National Endowment for the Humanities and the Smithsonian Institution.