The Honor Society of Phi Kappa Phi: Latest News
June 1, 2020
2019-2020 Induction Dinner has been CANCELLED


Details will be shared in the near future for students wanting to obtain a medallion, pin, and certificate.
~~~~~~~~~~~~~~~~~~~~~~~~~~~~~ 
PKP HISTORY
On Tuesday, March 21 2017, the JMU Chapter of Phi Kappa Phi held its initation ceremony in Taylor Hall at James Madison University. Dr. Heather J. Carmack, Associate Professor in Communication Studies, and Dr. Linda Cabe Halpern, Vice Provost for University Programs, spoke to the assembly. After their remarks Professors Carmack and Halpern, along with 91 juniors and seniors, were initiated into the chapter.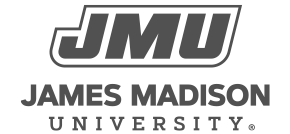 800 South Main Street
Harrisonburg, VA 22807
Contact Us