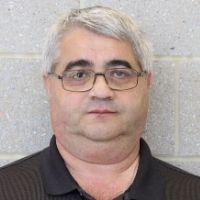 Research Description
Experimental research in Nuclear and Particle Physics
Use of intermediate energies and detector software and hardware R&D 
Current & former research partnerships with JLab, Fermilab, BNAL
Education
PhD in Nuclear 

and Particle Physics, 1998, 

Hampton University, VA
MS in Applied Nuclear Physics, 1991, Bucharest University, Romania
BS in Applied Nuclear Physics, 1991, Bucharest University, Romania
Select Publications
D. Coquelin, T. Jobin, W. Kemmerer, P. Maxwell, S. Merten, E. Moller, W. Morris, G. Niculescu, I. Niculescu, W. Shaver, Practical considerations in modeling the low light response of photomultiplier tubes in large batch testing, Nuclear Instruments and Methods in Physics Research Section A: Accelerators, Spectrometers, Detectors and Associated Equipment, Volume 928, 2019, Pages 43-50, ISSN 0168-9002, DOI: 10.1016/j.nima.2019.03.001.
A. Accardi, C.E. Keppel, S. Li, W. Melnitchouk, G. Niculescu, I. Niculescu, J.F. Owens, On the shape of the d¯−u¯ asymmetry, Physics Letters B, Volume 801, 2020,
135143, ISSN 0370-2693, DOI: 10.1016/j.physletb.2019.135143.
For more papers authored by Dr. Niculescu, click here.