Physics & Astronomy - About Us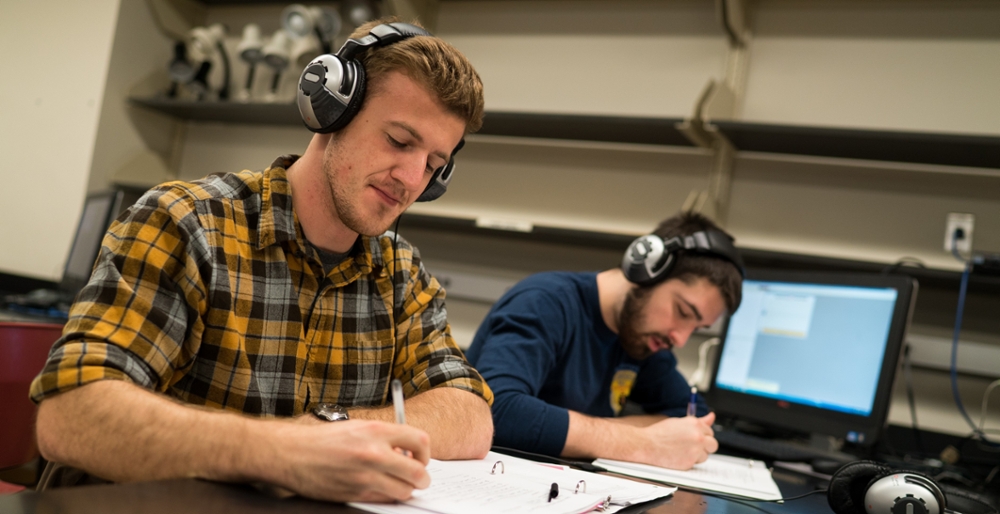 The James Madison University Department of Physics & Astronomy within the College of Science & Mathematics is an undergraduate-only department with twenty faculty members and over one hundred and twenty majors. James Madison University is a state funded comprehensive university that consistently ranks near the top of its classification in many nationally published rankings. Our vision is to strive to be a leading undergraduate physics and astronomy department by building a research-active, student-centered community.
The Department of Physics and Astronomy offers both major and minor programs in Physics and a minor in Astronomy for students interested in a challenging program in pure and applied sciences. Several tracks exist within the major including materials science, computational physics, electronics, and applied nuclear physics which allow students preparing for a wide range of post-graduate options to pursue the curriculum best suited to their needs. The department also offers a 3/2 program in Engineering in conjunction with the University of Virginia.
In May 2005, the department moved into a new Physics and Chemistry building. A significant part of the $2.7M in equipment funds associated with the new building was used to acquire detectors and instrumentation for the four existing nuclear/particle physics research laboratories in support of research programs at Jefferson Lab, TUNL, and Fermilab.
The department has access to a scanning electron microscope, an atomic force microscope, and a clean room in support of its materials science program. The department also has 6 10" Meade and a 14" Celestron telescope all outfitted with SBIG CCDs and spectrometers. It operates a small radio telescope situated on the roof of the building. Our research is supported by strong information services provided by JMU's library system. JMU Libraries provides focused access to the research literature, highlighting major information databases and resources on the Physics & Astronomy Subject Guide.