Dr. Alan Levinovitz: Associate Professor of Religion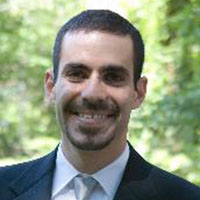 Office: Cleveland 106
Phone: (540) 568-3509
Fax: (540) 568-8072
Twitter: @alanlevinovitz
Education:
B.A., Stanford University
M.A. and Ph.D., University of Chicago Divinity School
Research:
Dr. Levinovitz focuses primarily on the relationship between religion, literature, and science, with particular attention to classical Chinese thought and comparative ethics. He is currently working on two book projects. The first, One Nature Under God, examines the meaning of "natural" and argues that modern Western culture has divinized nature. The second, The Gentleman and the Jester, develops a binary typology of ethical education. Other interests include the tension between paratext (introductions, footnotes, etc.) and primary text, the significance of play, and the role of genre in ethical discourse.
Selected Publications:
"Slaying the Chinese Jabberwock: Toward a Comparative Philosophy of Nonsense," Comparative Literature 69.3 (2017).
The Gluten Lie: And Other Myths About What We Eat (Regan Arts: April 2015)
"Dao with A Capital Dao: A Study in the Significance of Capital Letters," Journal of the American Academy of Religion (83.3 (2015).
"The Zhuangzi and You: Defining an Ideal Without Contradiction," Dao: A Journal of Comparative Philosophy 10.2 (2012).
"Moby Dick's Hidden Philosopher: A Second Look at Stubb," Philosophy and Literature 32.2 (2008).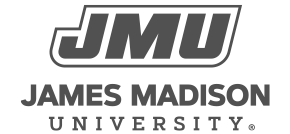 800 South Main Street
Harrisonburg, VA 22807
Contact Us