Dr. Alan Kirk: Professor of Religion
Office: Cleveland 216
Phone: (540) 568-6394
Fax: (540) 568-8072
Education:
B.A. University of Calgary
M.A. Pepperdine University
M.A. University of Calgary
Ph.D. University of Toronto
Research:
New Testament and Early Christianity
Professor Kirk's research focus is ancient gospels, including applications of cognitive and cultural memory theory to problems in the origins and history of the gospel tradition. Recent publications include Memory, Tradition, & Text: Uses of the Past in Early Christianity, co-edited with Tom Thatcher (Leiden: Brill, 2005), "Memory Theory and Jesus Research," in Handbook of the Study of the Historical Jesus, edited by Tom Holmén and Stanley E. Porter; (Leiden: Brill, 2010); "Tradition and Memory in the Gospel of Peter," in Das Evangelium nach Petrus: Text, Kontexte, Intertexte, edited by Tobias Nicklas and Thomas Kraus (Berlin: de Gruyter, 2007).
Teaching:
Dr. Kirk teaches a range of courses in New Testament and early Christianity. Currently he is developing a new course on gospels from the 1st to 3rd centuries A.D.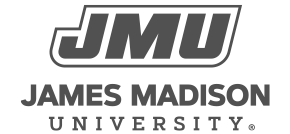 800 South Main Street
Harrisonburg, VA 22807
Contact Us