Dr. Jeffrey Goodman: Professor of Philosophy
Office: Cleveland 110
Phone: (540) 568-6394
Fax: (540) 568-8072
Education:
B.A. University of California, Davis
M.A. University of Rochester
Ph.D. University of Rochester
Research:
Dr. Goodman's research interests lie in contemporary metaphysics and philosophy of language, but he also has interests in philosophy of mind, epistemology and metaphilosophy. His work has focused on theories of possible and impossible worlds and counterfactual conditionals, and more recently on issues of vagueness, fictional and mythical objects, and the strength of the relation between artist and artwork.
Teaching:
Dr. Goodman teaches courses at the lower-division in Critical Thinking, Logic, and Introduction to Philosophy. At the upper-division, Dr. Goodman teaches courses in Metaphysics, Philosophy of Mind, Logic, Theory of Knowledge, and Philosophy of Language.
Selected Publications:
"Creatures of Fiction, Objects of Myth", Analysis, Vol. 74, No. 1 (January 2014).
"Fictionalia as Modal Artifacts", Grazer Philosophische Studien, Vol. 80, No. 1 (March 2010).
"A Novel Category of Vague Abstracta", Metaphysica, Vol. 8, No. 1 (April 2007).
"A Defense of Creationism in Fiction", Grazer Philosophische Studien, Vol. 67, No. 1 (March 2004).
"An Extended Lewis-Stalnaker Semantics and The New Problem of Counterpossibles", Philosophical Papers, Vol. 33, No. 1 (March 2004).
"Where is Sherlock Holmes?", The Southern Journal of Philosophy, Vol. 41, No. 2 (June 2003).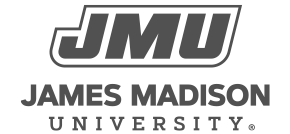 800 South Main Street
Harrisonburg, VA 22807
Contact Us