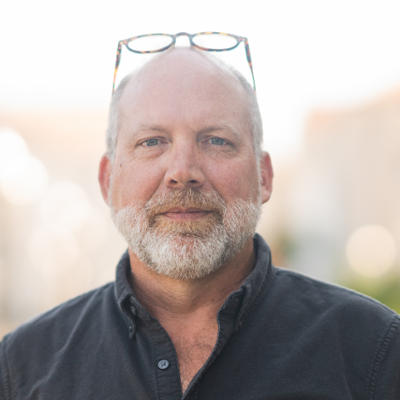 Office: Cleveland 210
Phone: (540) 568-2583
Fax: (540) 568-8072
Education:
B.A.  University of North Carolina at Chapel Hill
M.A.  Indiana University, Bloomington
Ph.D.  Indiana University, Bloomington
Research:
Professor Bolyard specializes in the study of Medieval Philosophy, with particular emphasis on the epistemological and metaphysical issues debated therein. His work to date has focused on the fate of skepticism during the middle ages, ranging from Augustine's seemingly decisive refutation of it in the patristic period, to its re-emergence as a live philosophical possibility during the scholasticism of the high middle ages (as seen, e.g., in Henry of Ghent, John Duns Scotus, and Peter Auriol). Professor Bolyard also investigates the interplay between Medieval Philosophy and the philosophy of the Ancient Greek, Hellenistic, and Early Modern periods. He was a recipient of a Fulbright Core Scholar Award for study in Cyprus in 2013.
Teaching:
In addition to standard and honors sections of Introduction to Philosophy and Critical Thinking, Professor Bolyard regularly teaches higher-level courses focusing on Medieval Philosophy, Ancient Philosophy, Hellenistic Philosophy, Self and Identity, and the Problem of Universals. He also co-directs a summer study abroad program in Greece.  He was the Carl Harter Distinguished Teacher for the College of Arts and Letters for 2011-2012, and he was a recipient of the 2017 Madison Vision Teaching Award. 
Selected Publications:
"Knowledge, Epistemic Regress, and the Ultima Visio in Ockham's Quodlibets", in Radical Thinking in the Middle Ages: Proceedings of the XVth International Congress of the Société Internationale pour l'Étude de la Philosophie Médiévale, Monica Brinzei (ed.).  (Brepols, forthcoming).
"Medieval Epistemology: Augustine, Aquinas, and Ockham," in Stephen Hetherington (ed.), Epistemology: The Key Thinkers. (Bloomsbury Academic, 2019), pp. 99-123.
"Augustine on Error and Knowing That One Does Not Know," in Andreas Speer and Maxime Mauriège (eds.), Irrtum – Error – Erreur  (De Gruyter, 2018), pp. 3-18.
 "Medieval Skepticism," in Edward N. Zalta (ed.), The Stanford Encyclopedia of Philosophy (Fall 2017 Edition).
"Truth and Certainty in Peter Auriol," Vivarium 53.1 (2015), pp. 45-64.
"Henry of Harclay on Knowing Many Things at Once", Recherches de Théologie et Philosophie Médiévales 81.1 (2014), pp. 75-93.
"Accidents in Scotus's Metaphysics Commentary," in Charles Bolyard and Rondo Keele (eds.), Later Medieval Metaphysics: Ontology, Language, and Logic (Fordham University Press, 2013), pp. 84-99.
Later Medieval Metaphysics: Ontology, Language, and Logic, co-edited with Rondo Keele. (Fordham University Press, 2013).
"Augustine, Epicurus, and External World Skepticism," Journal of the History of Philosophy 44.2 (2006), pp. 157-168.
 "Knowing naturaliter: Auriol's propositional foundations," Vivarium 38.1 (2000), pp. 162-176.