Rachel (Rae) Vaughn: Youth Programs Coordinator
Youth Programs Coordinator, Outreach & Engagement
I am the Youth Programs Coordinator and have been working at Outreach & Engagement since February of 2018. In my current role, I assist with the creation of the PK-12 programs. Before working at JMU, I worked as a Creative Assistant for the children's department of a church and then as a preschool teacher for several years. I have a passion for helping others learn, and I enjoy working with youth. This position allows me to do both!
Continuing education is important to me because I was a non-traditional student seeking to earn my bachelor's degree for several years but was unable to for one reason or another. When I was finally able to return to school in 2016, I was so thankful for the opportunity to further my education.
I have a bachelor's degree in computer science and a love for technology. In my spare time, I like to write/record music, watch movies, and spend time outdoors. 
School of Professional & Continuing Education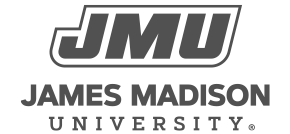 800 South Main Street
Harrisonburg, VA 22807
Contact Us