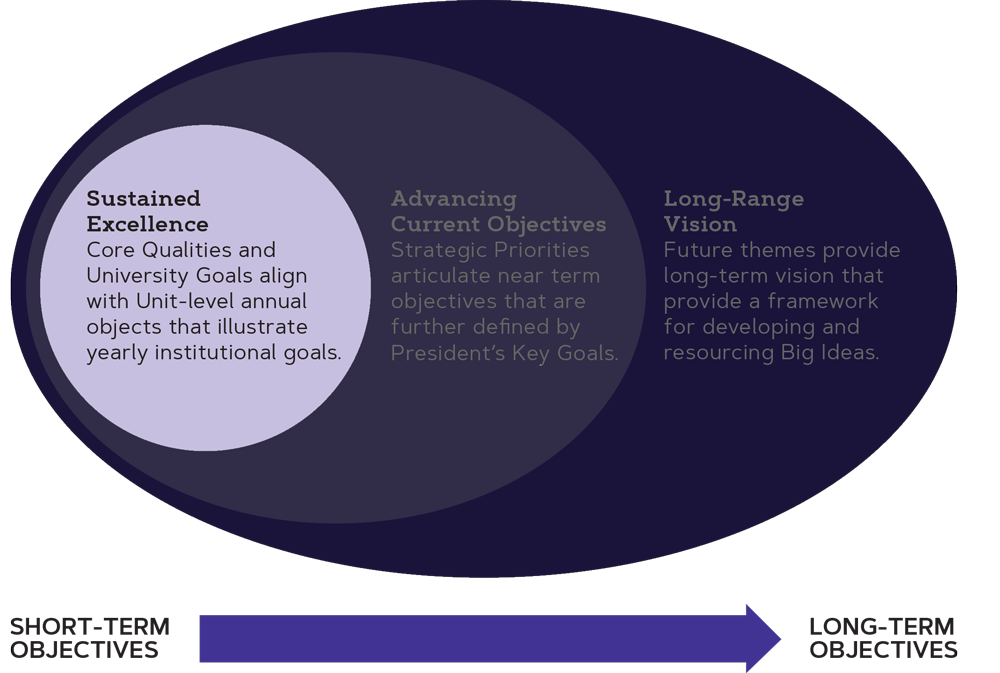 The Sustained Excellence process describes the annual approach we take to align unit-level objectives with the university's Core Qualities and University Goals.
JMU defines the commitment to our mission through the Core Qualities. These statements are both current truths and aspirational hopes, reflecting the essence of what we stand for as a university and what we aspire to become. Each Core Quality is supported by a series of University Goals. These goals define how the university projects these qualities in the work we do on a daily basis.
Annual Objectives
These unit objectives are reported through the JMU-STAR Tool and, together, encompass the annual initiatives, projects, and strategies that units complete in support of both their office functions and the broader university goals.
While some objectives span multiple years, many are developed annually based on the current needs and priorities of the office. Thus, from a strategic planning perspective, we consider this process to reflect the short-term objectives of the university operationalized through the work of every unit across campus.