JMU News
Q&A with the College of Arts & Letters
---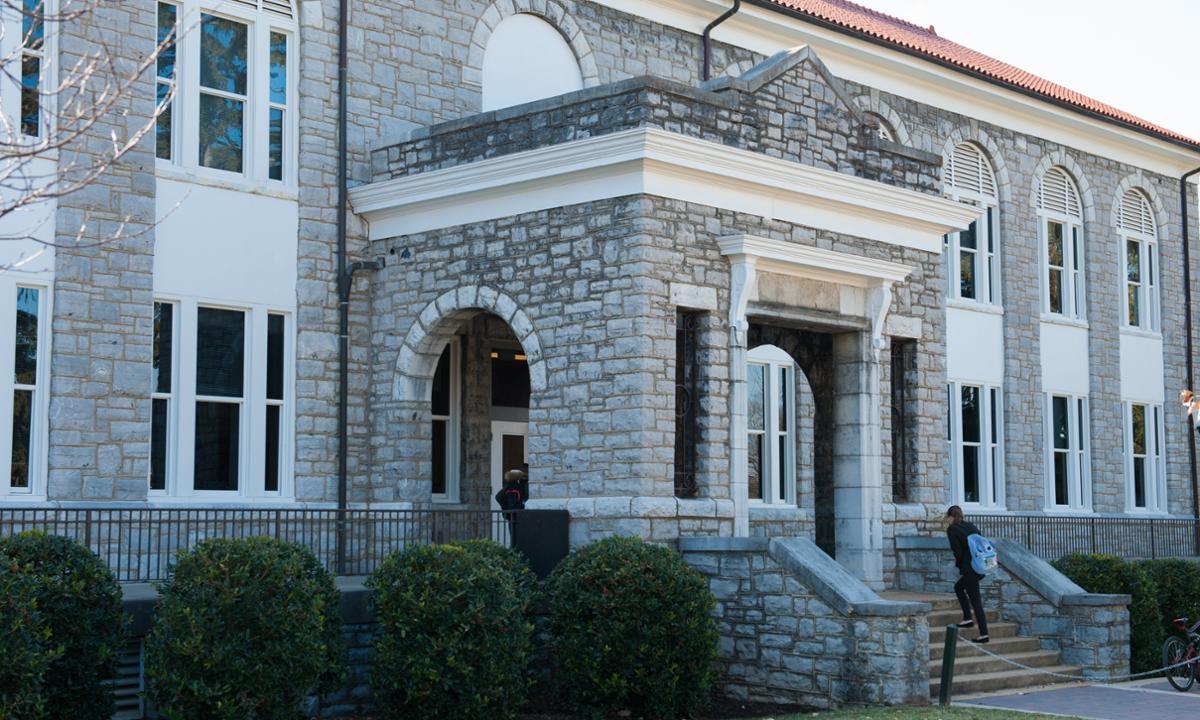 JMU Research & Scholarship explores the scholarly activities of the College of Arts & Letters with Chris Arndt, Interim Dean and Professor of History.
What are some examples of exciting CAL research and scholarship activities that community members or non-CAL faculty might not be aware of? 
Author of The Cycling City, Assistant Professor of History Evan Friss, depicts the vast presence of cyclists in American cities at the turn of the late nineteenth century, and notes how this time period ushered in the new, forthcoming wave of automobiles. 

Communication Studies faculty members Lindsey Harvell and Tatjana Hocke-Mirzashvili continue to explore the basis and mechanisms of flight anxiety and ways to overcome it.

Besi Brillian Muhonja, Associate Professor of English, examines Maya Angelou's admiration for Africa as she lived and worked there in the early 1960s and befriended Malcolm X.

In A Hoot in the Light: Illuminating the Sensory Modes of Animal Communication, Alex Parrish, faculty in Writing, Rhetoric and Technical Communication, demonstrates how understanding animal communication allows for a greater awareness of our own humanism, and surveys the development of communication and its persuasive power as seen in various animal species. 

Political Scientist Marty Cohen co-authored The Party Decides: Presidential Nominations Before and After Reform, in order to explore the recent departure of party "elites" choosing presidential nominees.

Associate Professor of English Inman Majors' new novel, Love's Winning Plays, is an affectionate tongue-in-cheek look at college football. 

Historian Michael Gelfand reviews the history of surfing, which began in the United States in Hawaii and has transformed from being a marginalized pastime of beach hoodlums to a respected global sport and industry, bringing health to the nation's coastal waterways.

Assistant Professor of Media Arts & Design Imelda O'Reilly's award-winning film Eggs and Soldiers was recently presented at the Richard Harris International Film Festival.
CAL houses a diverse array of schools, departments and programs.  Are there scholarship activities that connect faculty from across CAL disciplines, as well as with faculty from other colleges at JMU?
Research in CAL disciplines has traditionally been a solo endeavor with some partnerships.  That said, there are teaching endeavors (e.g., JMU X-Labs and Digital Humanities Institutes) that hold promise for both faculty collaboration across disciplinary and college boundaries.  An example of this is the participation of a number of CAL faculty in a book project on the history of Harrisonburg -- Picturing Harrisonburg -- edited by Professor of Art History David Ehrenpreis.
How do CAL faculty engage students in the research process?  How might these experiences prepare students for post-JMU success?  
Students are increasingly engaged with faculty in the research process.  This is particularly but not exclusively true of the many digital humanities projects that occur in classes and are a hybrid of teaching and research.
We have seen a growing emphasis on incorporating entrepreneurial skills into the curriculum at JMU.  What skills do CAL graduates possess that might assist the development of a creative, entrepreneurial venture?
I think it is largely soft skills of organizing projects.  CAL disciplines instill in their students a determination to ask questions about the world in which we live.  Seeking solutions often requires some creative problem solving, a core element of entrepreneurship.  But they key is to provide both CAL students and those from other disciplines with an entrepreneurial environment that fosters creativity and innovation.
Where do you see the College of Arts & Letters in five years and what role will research and scholarship play?  
CAL has always been and will continue to be a regional leader in undergraduate research.  Faculty research has exploded in recent years, in part because of the faculty we hire but more importantly because we are able to provide more time (if not funding) for research support than was previously the case.  I expect CAL faculty and students to continue to be active researchers, but I believe that a major shift over the next five years will be an increase in group research projects that involve faculty/student collaboration, much of which is likely to occur across disciplinary boundaries and may appear in non-traditional forms and venues.
Want to learn more? Visit the College of Arts and Letters website.