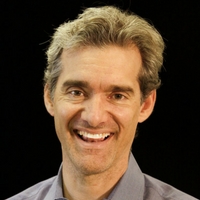 Education
Ph.D. (Art History), Boston University
M.A. (Art History), Boston University
B.A. (Foreign Languages - French & German), Hamilton College
Areas of Expertise
Nineteenth and twentieth century art and architecture, German art, art and nationalism. Dr. Ehrenpreis is also the founding director of the Institute for Visual Studies (now the Institute for Creative Inquiry), a multidisciplinary center for the scholarly, scientific and creative inquiry into the nature and workings of images.
Previous Experience
Before coming to JMU, Ehrenpreis worked at the Busch-Reisinger Museum and the Houghton Library of Rare Books and Manuscripts at Harvard University. He taught courses at Boston University and served as a teaching fellow at Harvard.
Professional Affiliations
Ehrenpreis is a member of Historians of German and Central European Art, the College Art Association, and the New Media Consortium.
Honors and Awards
Ehrenpreis has received numerous grants from JMU, DAAD (German Academic Exchange Service), the Whiting Foundation and Boston University. In 1999, he was a fellow at the Cornell Summer Seminar "Gender and Sexuality in German Studies," and in the previous year, he was awarded a Certificate of Distinction in Teaching from Harvard University.
Service
Ehrenpreis has directed numerous undergraduate honor's theses, including several that have won awards both at the school and at the university level.
At the College of Visual and Performing Arts, he has served on the Faculty Advisory Committee and the Missions and Goals Committee. Within the School of Art and Art History, he has served on numerous committees including galleries, public relations, honors and awards, and personnel advisory.
Scholarship
Ehrenpreis has published articles and reviews on 19th-century European art in the Woman's Art Journal, the Zeitschrift für Kunstgeschichte, the Art Book, German Studies Review, Centropa, and CAA Reviews.
In 2008, he curated the exhibition "Picturing Equality: Xu Bing's new Ways of Seeing" at JMU, and recently his chapter "Between Heaven and Earth: Max Beckmann's Last Representations of the Artist" appeared in Rose-Carol Washton Long and Maria Makela, eds., of 'Truths Impossible to Put in Words': Max Beckmann Contextualized (New York: Peter Lang, 2009).
He is currently working on the book manuscript "Representing the Modern Nation: Myth, Memory, and Family in Commemorative Practice."