Associate Professor,
String Music Education
Music Education Area Coordinator

Honorary Research Associate,
Institute of Education,
University College London, 2017-2018
Music Education Graduate Coordinator
JMU YCP String Project Director & Master Teacher
B.M., University of Queensland, Brisbane, Australia; M.M. in Music Education, The University of Texas at Austin; Ph.D. in Music Education, The University of Texas at Austin.
Lisa M. Maynard is Associate Professor of String Music Education at James Madison University where she works with music education majors in string techniques, string orchestra literature, and instructional methodologies classes, as well as supervising student teachers.  Dr. Maynard also teaches a Psychology of Music class for JMU undergraduate students who are enrolled in the Health and Human Services minor, and at the masters level works with Music Education graduate students as an advisor and thesis supervisor, as well as teaching classes related to the topics of research, sociological-psychological approaches, and current practices in the field of music education. At JMU, Dr. Maynard works with DMA students enrolled in music pedagogy in higher education classes. 
Previously, Dr. Maynard has served on the faculties of  Baylor University in Waco, Texas (Assistant Professor), and at the Oberlin Conservatory of Music in Oberlin, Ohio (Visiting Instructor).  Her initial experiences as a music educator involved teaching classroom music and strings in Australia.  After coming to the U.S. in 1989 on a Rotary Graduate Scholarship she completed a masters degree at The University of Texas at Austin. During this time she was a teacher and conductor in The University of Texas String Project, and studied 'cello and string pedagogy with Phyllis Young.  Following this, Maynard taught orchestra in the Eanes Independent School District in Austin, Texas until her decision to return to UT Austin to pursue doctoral studies. During this time, she was fortunate to have the opportunity to work with Dr. Robert Duke on her dissertation, The Role of Repetition in the Practice Sessions of Artist Teachers and Their Students.
At JMU, Lisa Maynard has served as Director and Master Teacher of the JMU String Project that was funded in part by a grant from the National String Project Consortium, the JMU School of Music and the JMU College of Visual and Performing Arts. She continues to serve in this capacity in the newly formed JMU School of Music's YCP (Young Children's Program) String Project for which funding of musical instruments was provided by a JMU Faculty Senate Grant awarded in the fall of 2017. Both programs have provided and continue to provide JMU music education majors with valuable teaching experience through their work teaching string instruments to children from the local Harrisonburg and Rockingham communities.
Dr. Maynard's articles have appeared in the Bulletin of the Council for Research in Music Education, Teaching Music, Southwestern Musician, Texas Music Education Research, Florida Music Director, and Teaching Music through Performance in Orchestra (Volumes II and III). She is active as a clinician and presenter of pedagogical and research based presentations at conferences of music educators at state (TMEA, VMEA, MMEA) national (ASTA, MENC, NAfME) and international (ISME, ISAME) levels, in addition to serving as an adjudicator, guest conductor for school districts both in Texas and Virginia. Her past professional contributions have included service as Secretary and Membership Chair for the Texas Chapter of the American String Teachers Association, as a member of the Research Committee for the Texas Music Education Research journal, and the American String Teachers Association Research Committee, as well as serving on the Executive Board of the Virginia Chapter of the American String Teachers Association, and the College Advisory Committee of VASTA.
More recently, Dr. Maynard has served as Past-Chair, Chair and Chair Elect of the NAfME Instructional Strategies SRIG, and the Music Education Representative of the College Music Society's Mid-Atlantic Chapter. In the spring of 2017, Dr. Maynard travelled to England, U.K., for a 6-month research sabbatical after being awarded Honorary Research Associate status by the Institute of Education at University College London as a guest of Dr. Graham Welch, Professor and Chair of Music Education at UCL. During this time, Dr. Maynard also had multiple opportunities to visit many outstanding and impactful school music programs within the city of London, at the invitation of Dr. Welch through his continuing work in a number of research programs including: Inspire Music; Music, Movement and Executive Function; Sounding Out; Music for Change; Music in Secondary Schools Trust; Sounds of Intent; and Sounds of Intent Early Years.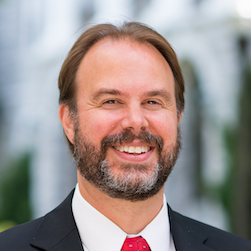 William Dabback
Professor, Director of Graduate Studies and Admissions
dabbacwm@jmu.edu
Contact Information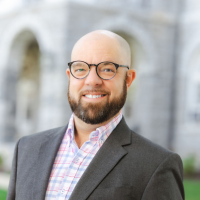 W. Bryce Hayes
Associate Professor, Associate Director of Choral Activities
hayeswb@jmu.edu
Contact Information
Lisa M. Maynard
Associate Professor, Music Education Coordinator, String Music Education,
Music Education Graduate Coordinator
maynarlm@jmu.edu
Contact Information
David Stringham
Associate Professor, Music and Human Services Minor Coordinator
stringda@jmu.edu
Contact Information