All students auditioning for any Bachelor of Music degree program in the School of Music must prepare a classical audition based on the guidelines set forth for their primary applied instrument. 
Instrumentalists or vocalists interested in pursuing the Concentration in Jazz Studies must also submit a video on Slideroom consisting of two jazz selections in contrasting tempos and styles (such as blues, jazz standards, or bossa nova), preferably with live accompaniment or a backing track. Percussionists may submit a video on drum set (demonstrating two contrasting styles, such as uptempo swing and samba or Afro-Cuban playing), vibraphone (following the criteria for instrumentalists above), or both.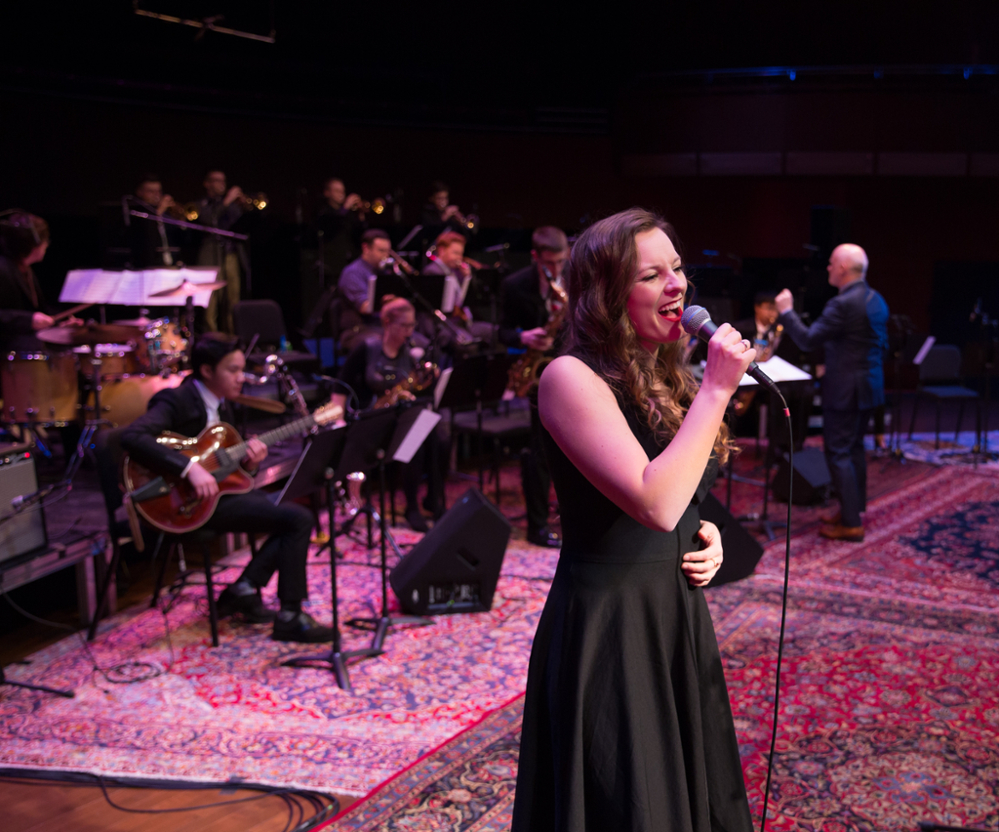 If you record the backing track from an external source, it is strongly recommended that you use a high fidelity bluetooth speaker, rather than a mobile phone, table or laptop speaker. The video should demonstrate technical and musical ability, familiarity with jazz repertoire and styles, and if possible, skill at improvisation. Memorization of the selections is encouraged. 
To develop solid instrumental or vocal fundamentals and a broad range of musical awareness and experience, all prospective Jazz Studies students must take classical applied lessons in addition to Applied Jazz Study during the freshman and sophomore years. Please refer to the individual audition guidelines on your primary instrument for further details on the classical audition.
For more information, contact Dr. Chuck Dotas: dotascj@jmu.edu