The Learning Center: Our People
Laura Schubert, PhD
 Executive Director
Laura Schubert directs the Learning Centers and conducts research on peer education, assessment, and learning assistance programs. She holds a Ph.D. in Composition and TESOL (Teaching English to Speakers of Other Languages) from Indiana University of Pennsylvania.
Laura teaches for the School of Writing, Rhetoric and Technical Communication, and she consults with students and faculty on all kinds of writing. She is currently working on the third edition of her first-year writing textbook, co-authored with Kurt Schick, titled So What? The Writer's Argument.
Joan Fahrney
  Executive Assistant to the Director
Joan Fahrney is the Executive Assistant to the Director for the JMU Learning Centers.  Her primary duties include administrative support to the Director, Finance and Administration support, departmental e-Par administration, data analysis and reporting, and coordination of the administrative support staff. Joan recently received the 2017 President's Purple Star Award for Innovation.
She is currently serving by appointment of the Provost as Executive Chair for the Administrative Staff Advisory Council to Academic Affairs.  In her spare time, Joan enjoys time with her family, genealogy, and antiquing.
Adrienne Griggs
Program Support Technician
Adrienne Griggs ('10) is the Program Support Technician for the Learning Centers. She handles all of the hiring and payroll for student employees, supervises the office assistants, and oversees the program space. She founded and advises Campus Kitchen at JMU, a student organization that recovers and repurposes food to serve in the community.
She is passionate about food insecurity and local food. When not on campus, you can often find her in the kitchen trying new recipes, or enjoying a game of fetch with her dogs, Paisley (chocolate lab) and Jasper (great dane).
Jared Featherstone, MFA
Associate Director of Writing
Jared Featherstone directs the University Writing Center and teaches courses in the School of Writing, Rhetoric and Technical Communication. He has an M.F.A. in Creative Writing and a B.A. in Journalism from the University of Maryland, College Park.
His interests include mindfulness, contemplative writing, personal technology, metacognition, and reflective writing. He is a facilitator for the Koru Mindfulness program.
Lucy Bryan Malenke, MFA
Writing Center Liaison

Lucy Bryan Malenke is the Writing Center liaison to the College of Health and Behavioral Studies. She also serves as outreach coordinator for the UWC and a writing consultant for students and faculty. She holds an M.F.A. in Creative Writing from Penn State University and a B.A. in Journalism from the University of North Carolina at Chapel Hill.
Her personal essays, short stories, reviews, and journalism have appeared in Nashville Review, Sojourners magazine, The Georgia Review, and other literary journals and magazines. In addition to all kinds of writing, her interests include wilderness preservation and philosophy, sustainable agriculture, and service learning..
Rudolfo "Rudy" Barrett, MS
Writing Center Specialist
Rodolfo "Rudy" Barrett is a Writing Center Specialist who assists with coordinating the day-to-day operations of the University Writing Center, holds writing consultation hours, and also teaches in the department of Writing, Rhetoric and Technical Communication.
He is a student-centered educator with a focus on writing coaching. He has served as a writing tutor since his time as an undergraduate student, taught first-year composition courses, and been a fellowships advisor in collaboration with the Honors College.
His research interests include composition pedagogy, intercultural communication, rhetorics of race and identity, and game theory.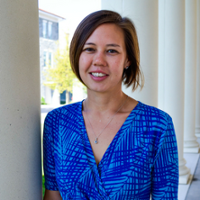 Mary Tam, PhD
Science Coordinator
Mary Tam splits her time between tutoring in the Science and Math Learning Center and teaching in the Department of Chemistry. She is passionate about helping students develop an appreciation for chemistry and succeed throughout their educational journey at JMU.
In her free time, she is active supporter of greyhound rescue and enjoys spending time with her husband and two young boys.
Cong Hoang, PhD
Math Coordinator
Cong Hoang is the Math Coordinator in the SMLC, and he teaches courses in the Department of Mathematics and Statistics. He graduated from the University of Alabama in May 2017, and his research interests are in Harmonic Analysis.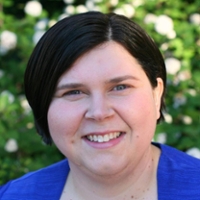 Beth Cochran, PhD
Statistics Coordinator
Beth Cochran is the Statistics Coordinator in the SMLC, and she teaches courses in the Department of Mathematics and Statistics.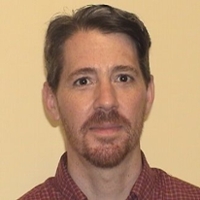 Jason Sterlace
Science and Math Learning Center
Jason Sterlace is the Physics Coordinator for the SMLC. 

Paul Mabrey, PhD
Communication Center Coordinator
Paul E. Mabrey III is the Communication Center Coordinator and a faculty member in the School of Communication Studies. He brings a passion for communication, collaboration and advocacy to the Communication Center. 

Paul's research interests include learning and leadership across higher education. He has had essays published on communication education, digital literacy, civic engagement, and campus climate. Visit his faculty page.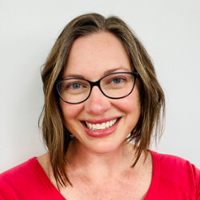 Kristen Shrewsbury, PhD
English Language Learner Coordinator
Kristen Shrewsbury provides English language support for faculty, staff, and students in consultations and through group programs. She loves languages and enjoys working with learners of all proficiency levels. Kristen has been privileged to travel extensively in the world, to which she attributes her love for experiencing new cultures and meeting new people.
Kristen holds a doctorate from the California Institute of Integral Studies and her masters degree in Teaching English as a Second Language from the University of Delaware.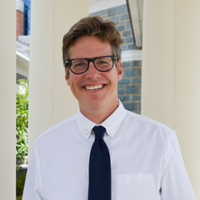 Matt Trybus, M.Ed
Peer Assisted Study Sessions Coordinator
Matt Trybus is the Coordinator of PASS. He holds an M.Ed. in Higher Education and Student Administration from the University of Vermont, a teaching license from Saint Michael's College, and a B.A. in History from the University of Montana. Prior to coordinating the PASS program, Matt served as Assistant Director of James Madison's Office of Disability Services for 7 years.
In addition to working with members of the JMU community to realize their potential, Matt is passionate about his family, friends, cycling, food, and balance.
Darius Green, MEd.
Peer Assisted Study Sessions
Darius Green is the Assistant Coordinator for the Peer Assisted Study Sessions. 

Darius is a doctoral student in the Counseling & Supervision program. He has his M.Ed. in Clinical Mental Health & Addiction Counseling from William & Mary and a B.S. in Psychology from JMU. After he finishes his Ph.D., Darius wants to pursue a career as counselor educator. In his spare time, Darius enjoys recreational art and music activities.