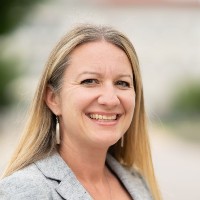 Laura Miller, Ph.D.
Executive Director
Laura Miller (she/her) directs JMU's Learning Centers and is an Assistant Professor in the School of Writing, Rhetoric and Technical Communication. She holds a Ph.D. in Composition and TESOL (Teaching English to Speakers of Other Languages) from Indiana University of Pennsylvania.
Dr. Miller conducts research on tutoring efficacy, writing mindsets, and composition practices. So What? The Writer's Argument, a first-year writing textbook she co-authored with Dr. Kurt Schick, is in its third edition. She consults with students and faculty on all kinds of writing. 
Joan Fahrney
  Executive Assistant to the Director
Joan Fahrney is the Executive Assistant in the JMU Learning Centers.  Her primary duties include administrative support to the Executive Director, fiscal support, hiring, and payroll.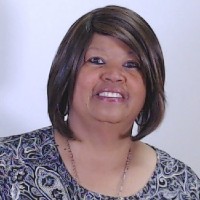 Audrey Robinson, Ph.D.
  Senior Associate Director
Audrey Robinson (she/her) oversees the JMU Learning Centers daily operations and office assistant staff and provides general administrative support. She holds a M.S., Ed.S. and Ph.D. in Career and Technical Education from Virginia Tech and a B.S. in Business Administration from Indiana University of Pennsylvania.
Audrey is passionate about helping students to achieve their full potential in and outside the classroom. Her teaching interests include academic success courses that support students in academic suspension or probation and first-year experience courses that promote academic success strategies. Her research interests include social justice and Equity, Diversity, and Inclusion, particularly for underserved populations and men of color. Audrey enjoys reading, watching movies, crocheting, and spending time with family and friends.
Lucas G. Hopper
Payroll Specialist/Office Manager
Lucas Hopper (he/him) is the Payroll Specialist/Office Manager for the Learning Centers. He graduated from JMU with a BA in Psychology and an Honors Interdisciplinary Studies minor. In his spare time, he likes binge-watching comedies, reading webcomics, and exploring downtown Harrisonburg.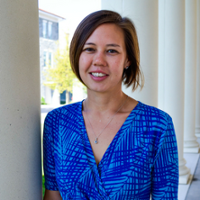 Mary Tam, Ph.D.
Interim Associate Director of the Science and Math Learning Center
Mary Tam splits her time between tutoring in the Science and Math Learning Center and teaching in the Department of Chemistry. She is passionate about helping students develop an appreciation for chemistry and succeed throughout their educational journey at JMU.
In her free time, she is active supporter of greyhound rescue and enjoys spending time with her husband and two young boys.
Rodolfo "Rudy" Barrett, M.S.
Interim Associate Director of the University Writing Center
Rodolfo "Rudy" Barrett (he/him) holds a master's degree in Writing, Rhetoric and Technical Communication and teaches first-year composition courses and a course on research design and writing for Intelligence Analysis majors.
He is a student-centered educator with a focus on writing coaching. He has served as a writing consultant since his time as an undergraduate student and has been a prestigious fellowships advisor in collaboration with the Honors College and the Office of Student Awards, Initiatives, and Research. His research interests include composition pedagogy, intercultural communication, rhetorics of gaming, and identity construction, especially regarding race and neurodiversity, in the teaching and learning of composition.
Mercy Faleyimu, M.A.
Communication Center Coordinator
Mercy Faleyimu holds a master's degree in communication and advocacy from JMU's School of Communication. Her passion revolves around teaching, mentorship, and individualized coaching. She has taught first-year introductory communication classes in the past and currently teaches presentational speaking to Communication Majors.
Mercy's research interests include strategic communication, rhetoric, science communication, and pedagogy. Her work/teaching philosophy is anchored on student-centered education and creative autonomy as a catalyst for growth within and outside the classroom.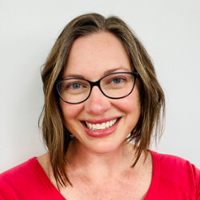 Kristen Kelley, Ph.D.
Multilingual Student Services Coordinator
Kristen Kelley, Ph.D., provides language and academic cultural support for multilingual faculty, staff, and students in consultations and through group programs. She holds a Ph.D. in social psychology from the California Institute of Integral Studies, an M.A. in TESOL from the University of Delaware, and a B.A. from JMU in Modern Foreign Languages.
Kristen's scholarly interests include translanguaging, linguistic justice, and assessment. She teaches in both the graduate and undergraduate Teaching English as Second Language programs, the Equity and Cultural Diversity M.Ed. program, and the Women's, Gender, and Sexuality Studies program.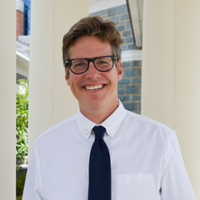 Matt Trybus, M.Ed.
Peer Assisted Study Sessions Coordinator
Matt Trybus is the Coordinator of PASS. He holds an M.Ed. in Higher Education and Student Administration from the University of Vermont, a teaching license from Saint Michael's College, and a B.A. in History from the University of Montana. Prior to coordinating the PASS program, Matt served as Assistant Director of James Madison's Office of Disability Services for 7 years.
In addition to working with members of the JMU community to realize their potential, Matt is passionate about his family, friends, cycling, food, and balance.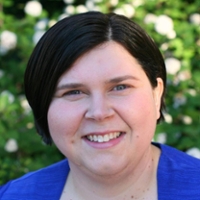 Beth Cochran, Ph.D.
Statistics Coordinator
Beth Cochran is the Statistics Coordinator in the Science and Math Learning Center, and she teaches courses in the Department of Mathematics and Statistics. She graduated from the Univeristy of Nebraska-Lincoln in August 2017. She is passionate about encouraging students and supporting them in their introductory statistics courses.  
Jenna Guenther, M.A.T.
 Mathematics Coordinator
Jenna Guenther is the Mathematics Coordinator in the Science and Math Learning Center.  Jenna graduated from the JMU College of Science and Mathematics in 2019 with a B.S. in Math and from the JMU College of Education in 2020 with her M.A.T focused in math secondary education.  She is currently pursuing her M.Ed in Mathematics through JMU! She began working in the SMLC as a peer math tutor in 2016, served as a graduate assistant in the SMLC for the 2019-2020 academic year, and has been a member of the Learning Centers faculty since 2020. Jenna is passionate about tutor training and professional development, supporting students in STEM courses, and coaching cheerleading and gymnastics.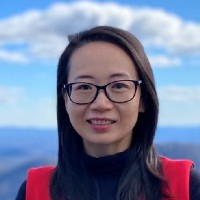 Yang Liu, Ph.D.
Peer Assisted Study Sessions Coordinator
Yang Liu is the Coordinator of Peer Assisted Study Sessions and an Assistant Professor in Psychology. She received her Ph.D. in Human Development and Family Studies from Texas Tech University. Her research interests include risk and resilience factors on the academic success of college students, socioemotional development in childhood and adolescence, and the effectiveness of educational technology. She is passionate about supporting student success both academically and emotionally. Outside of work, she enjoys playing educational and psychological games with her husband and three children.
Dr. Liu's Professional Webpage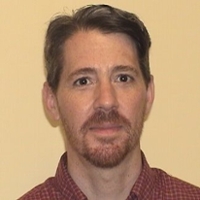 Jason Sterlace
Physics Coordinator
Jason Sterlace is the Physics Coordinator for the SMLC and is an Instructor in the Department of Physics and Astronomy. He is a STEP UP Ambassador for the American Physical Society, and has an interest in Physics Education Research. He is a 2002 graduate of Virginia Commonwealth University.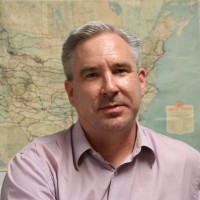 Kevin Jefferson, M.A.
Writing Center Faculty Associate
Kevin Jefferson (he/him) is a Faculty Associate from the School of Writing, Rhetoric and Techincal Communication. He has a background in 19th- and 20th-century British and American literature and a history of long road trips. His teaching and research interests include first-year composition and editing; rhetorics of place, the environment, and the West, and publishing student writing. He works with the student editors and faculty reviewers of the James Madison Undergraduate Research Journal (JMURJ) to promote, publish, and share undergraduate research and scholarship from all JMU dsciplines.