Cultura y Comunidad is a free annual community workshop intended to generate ideas about K-12 curricular content on Latin American and Latinx history and culture in accordance with the Virginia standards of learning. We hope to build upon existing collaborations between the JMU community and K-12 teachers, staff and administrators in Rockingham County in order to better serve our shared student populations.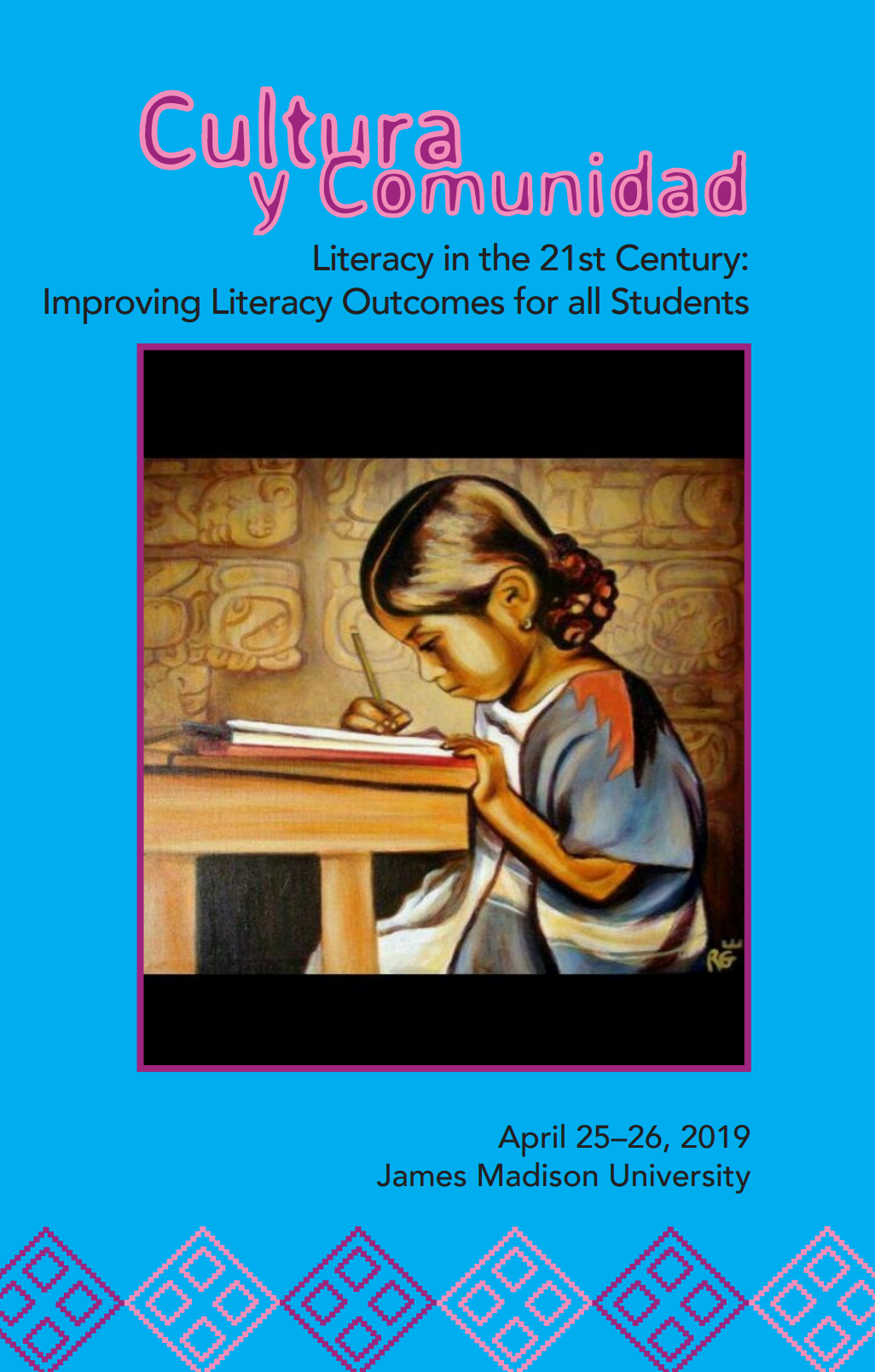 Cultura y Comunidad 2019
Finding ways to foster positive discourse continues to be a struggle for our society. As more of us turn to social media to express ourselves, instead of to each other, we find ourselves more isolated than ever from our communities. Furthermore, the political polarization of our society has greatly reduced our ability to find common ground on issues that affect us all. How can our future leaders begin to practice more effective communication and collaboration in order to address these important topics? How is literacy a crucial part of this process? For this answer, we must look to our schools. Educators of all levels understand that literacy is a combination of cultural and communication practices. As global economies, immigration, new technologies, and exponential growth in information are transforming our society, new literacies are already becoming part of the educational landscape in K12 classrooms. This workshop addressed this topic and discussed how it related to working with diverse student communities. 
Keynote Speaker: Dr. Lindy L. Johnson, Assistant Professor of English Education at the College of William and Mary
Workshops:
Assessing Literacy Grounded in Culturally Sustaining Pedagogy
Rituals and Routines to Promote Culturally Responsive Literacy Classrooms
Cultura y Comunidad 2018
The theme for 2018 was Understanding Immigrant Children in Classroom and Communities. 
Keynote Speaker: Dr. Amelia Tseng, Teaching Assistant Professor of Linguistics, Georgetown University and Research Associate, Smithsonian Center for Folklife and Cultural Heritage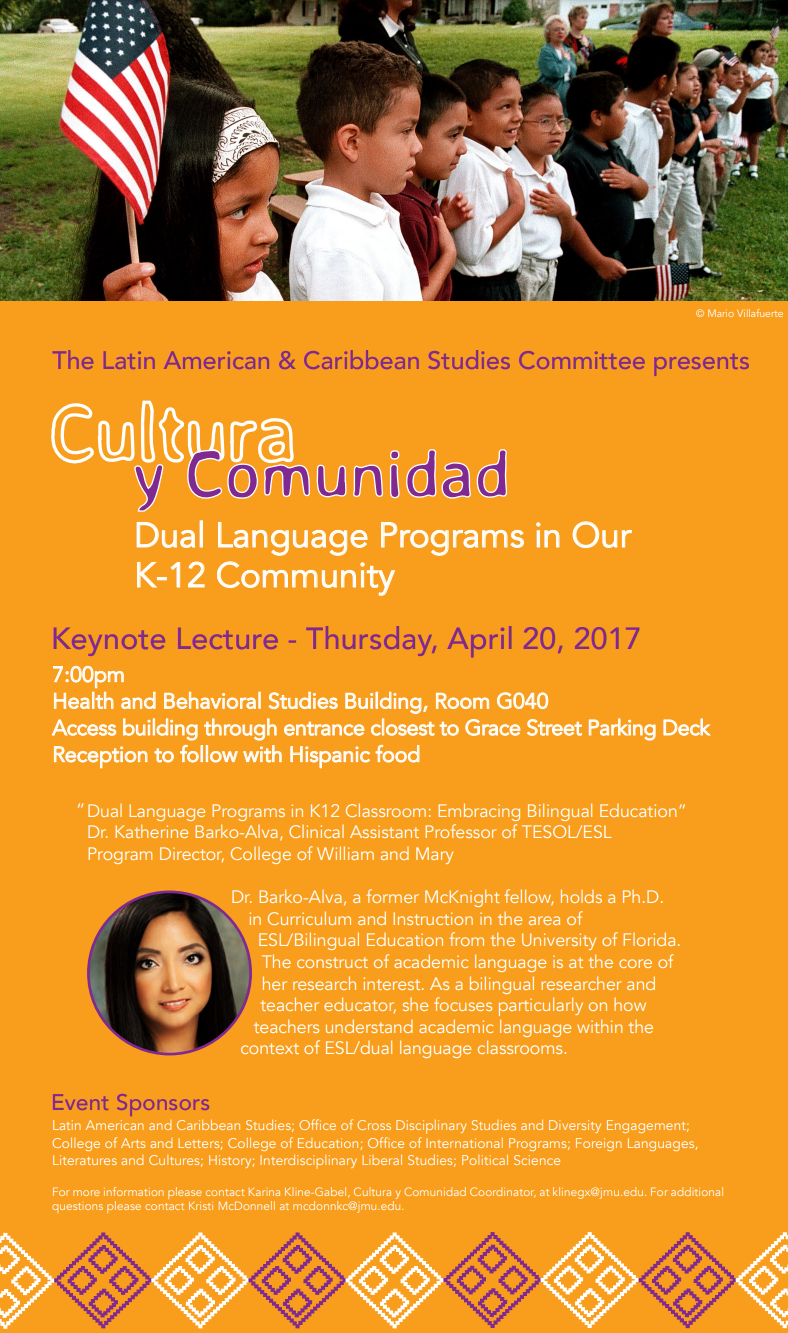 Cultura y Comunidad 2017
Keynote Speaker: Dr. Katherine Barko-Alva, Clinical Assistant Professor of TESOL/ESL, Program Director, College of William and Mary