Sara Dolinger - Class of 2012
Major - International Affairs with a concentration in Latin America
Minors - Latin American & Caribbean studies and Spanish
International Experience - I worked as a bilingual teacher in schools in rural Honduras for two years. First solely as a teacher and then as the Director of English Programming. In that position I organized school events, made class schedules, was the liaison between international teaching staff and Honduran administration, and taught in secondary.
What I am doing now - Currently I am getting my master's from the University of Pennsylvania in International Educational Development. My focus is on bilingual and multilingual education in Latin America. 
The Future - I will be going abroad to work as intern this summer as the last part of my coursework and then I will graduate. Once I graduate I hope to find a full time position in Latin America working to develop curriculum for dual immersion programs or working with an NGO to improve bilingual programs.
What I loved about JMU - Looking back now, I really appreciate the flexibility of my major which allowed me to take LACS courses. I was able to study abroad in Argentina with Dr. McCleary and Dr. Blake which is one of my fondest memories from my university years.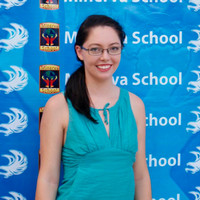 Liz Wilson - Class of 2013
Majors - History and Spanish
Minor - Latin American and Caribbean Studies
International Experience - I was lucky enough to travel to Buenos Aires, Argentina through JMU's study abroad program the summer of 2011 with Dr. McCleary and Dr. Blake.  I learned a lot about Argentinean culture and language, and this trip is what inspired me to begin the path that I am on today.  After this study abroad trip I traveled to Peru where my friend and I backpacked the Inca Trail up to Machu Picchu and took a road trip to Lake Titicaca.  The travel bug continued to consume me up to my senior year when I traveled to Chacraseca, Nicaragua for an Alternative Spring Break trip with the INGO FriendsNE International.  On this trip we fostered community relationships in Chacraseca and helped to construct sustainable housing for those in need. 
What I'm doing now - I loved JMU so much that I decided to come back to pursue my master's degree!  I am currently studying Public Administration with a concentration in International Stabilization and Recovery Operations.  I will graduate in May of 2015. 
Future Plans - I have recently accepted the Frasure-Kruzel-Drew Memorial Fellowship for Humanitarian Demining in the U.S. Department of State beginning the Summer/Fall of 2015.  In this position I will oversee a number of different international programs that are removing landmines and rehabilitating individuals in post-conflict areas.  The Center for International Stabilization and Recovery here at JMU created this 2-year position within the Department of State, and I am so excited to get started!
What I love about JMU- This school has provided me with countless opportunities as far as flexibility of study and a unique cultural education.  I took classes with Dr. McCleary that encouraged the holistic study of a nation's culture and its history in ways that you could really apply to everyday life.  These classes also encouraged me to join the Latino Student Alliance at JMU and continue to learn about other countries' customs as well as make lifelong friends!