Italian Program Students' Testimonies
Studying Italian is not just a way to satisfy a language requirement; it is a way to meet friends, strengthen family relationships, gain new perspectives and acquire business skills. The JMU Italian Program is open to students from all different levels and backgrounds. Current and past students have shared their stories about how studying Italian has impacted their lives.
"The James Madison University Italian Department is hands down my favorite department at JMU. I have had the pleasure to get to know most of the Italian faculty and I can honestly say each and every one is a wonderful teacher and a caring individual. I will easily miss them the most now that I have graduated and plan to keep in touch!"
- Cameron Kelahan '20
"I can't thank the JMU Italian department enough for all they have done and the endless support they have given to not only me, but also the rest of the Italian majors and minors, and really any of their students. The care and the passion really show and it means the world. Grazie per tutti!"
- Kirsten Bonner '20
"Grazie a tutti i miei meravigliosi professori! Mi mancherete tantissimo"
- Maevis Feeny '20
JMU Italian - Virtual Commencement 2020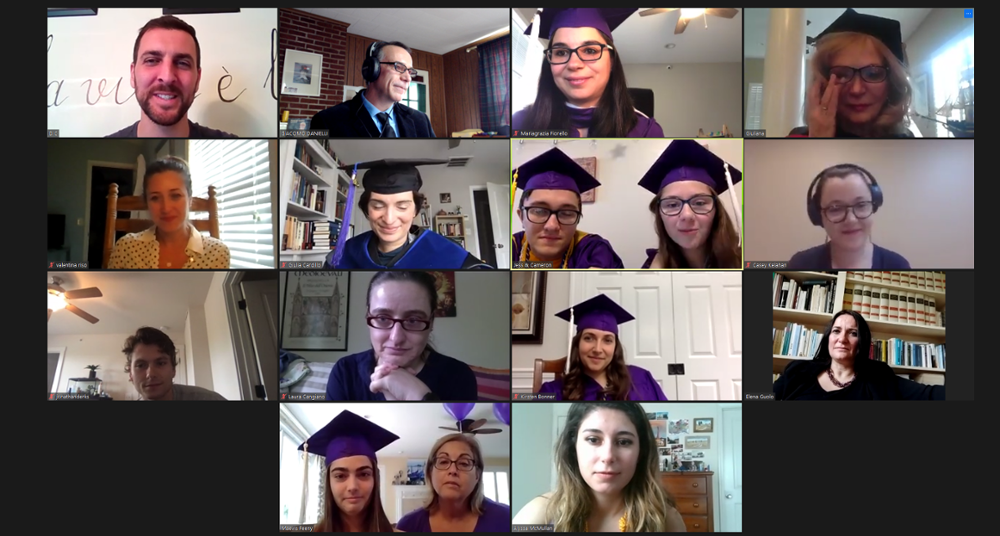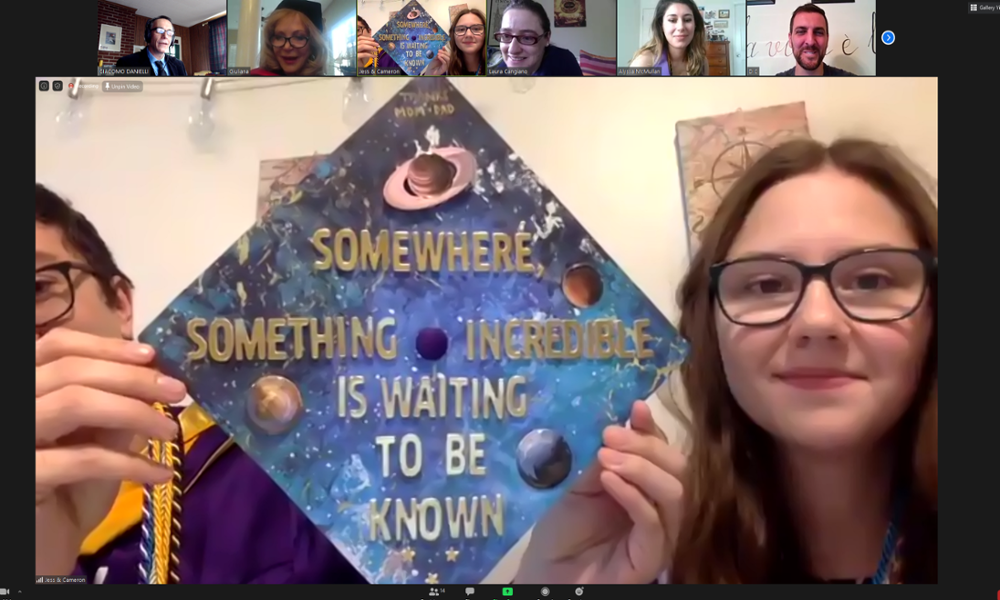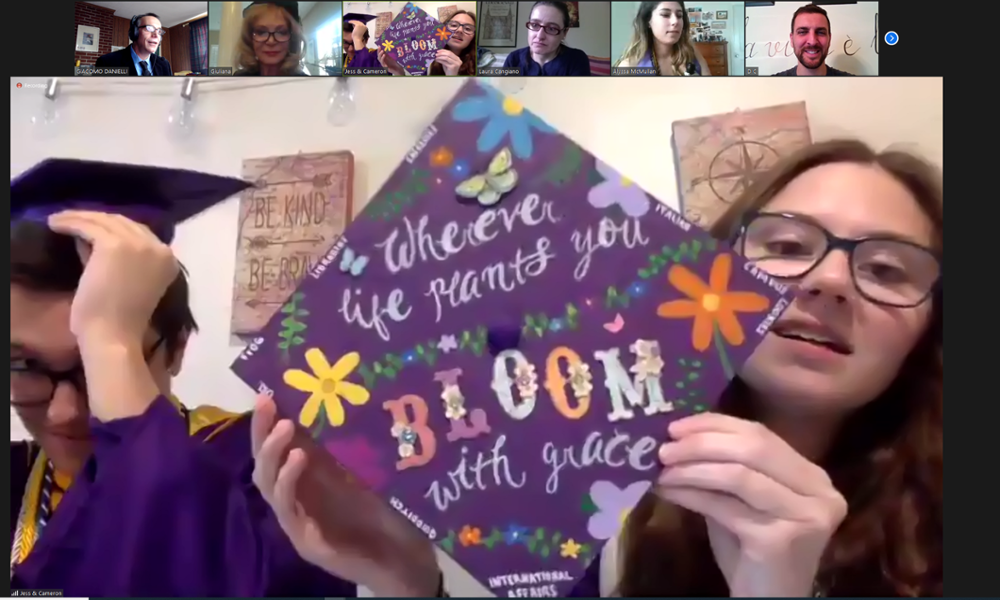 Past Commencements: