The JMU men's basketball team presented President Alger with an unexpected Inauguration Week honor on Monday...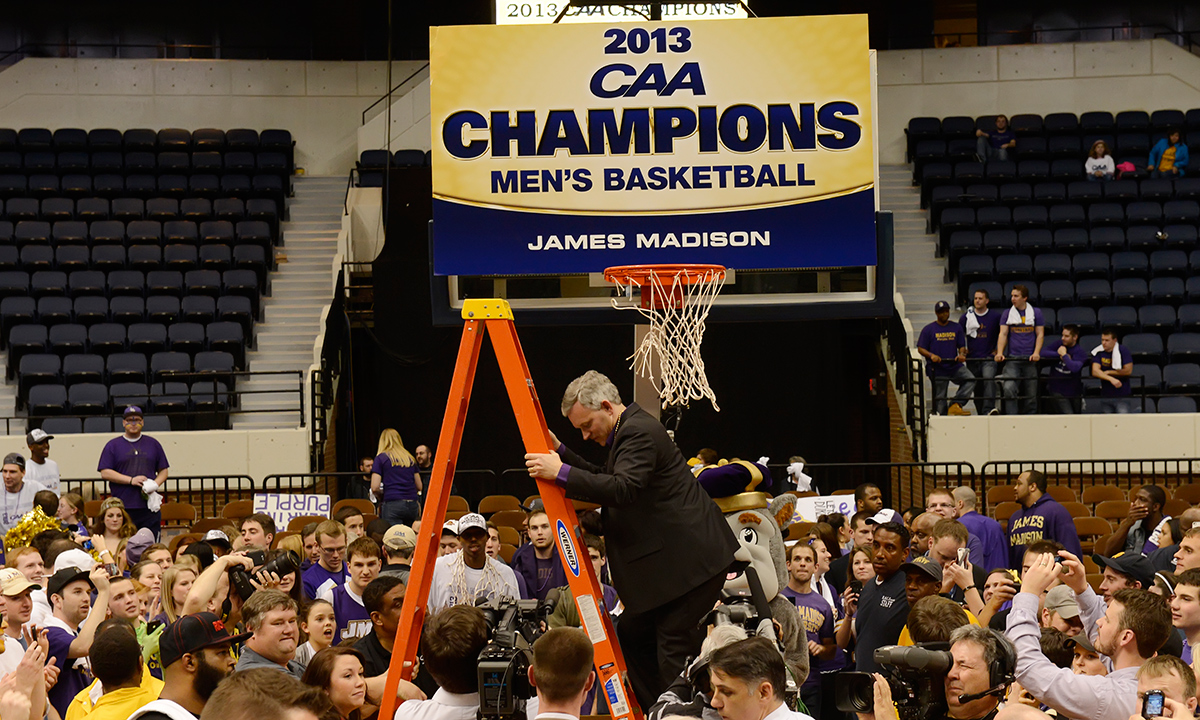 ...helping to cut down the net at the Richmond Coliseum after the team's Colonial Athletic Association championship victory.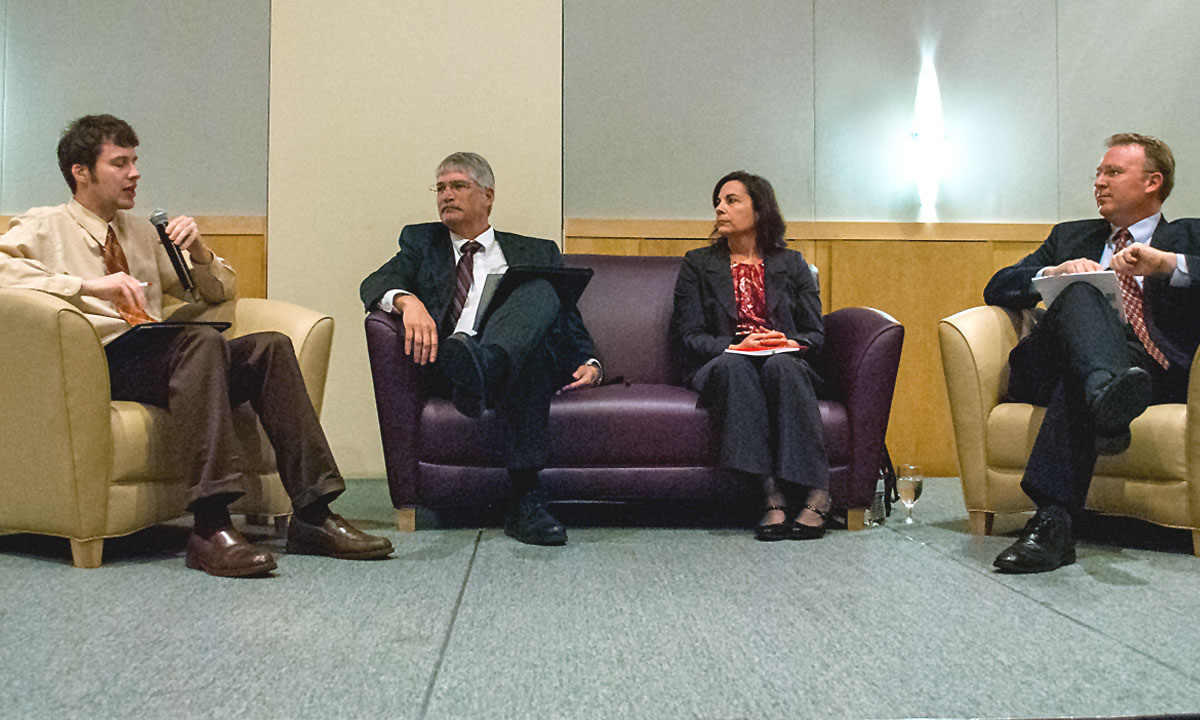 Brian Kaylor, moderator, introduces Citizenship Forum panelists (l-r) Jim Shaeffer, Meg Mulrooney and Chaz Evans-Haywood.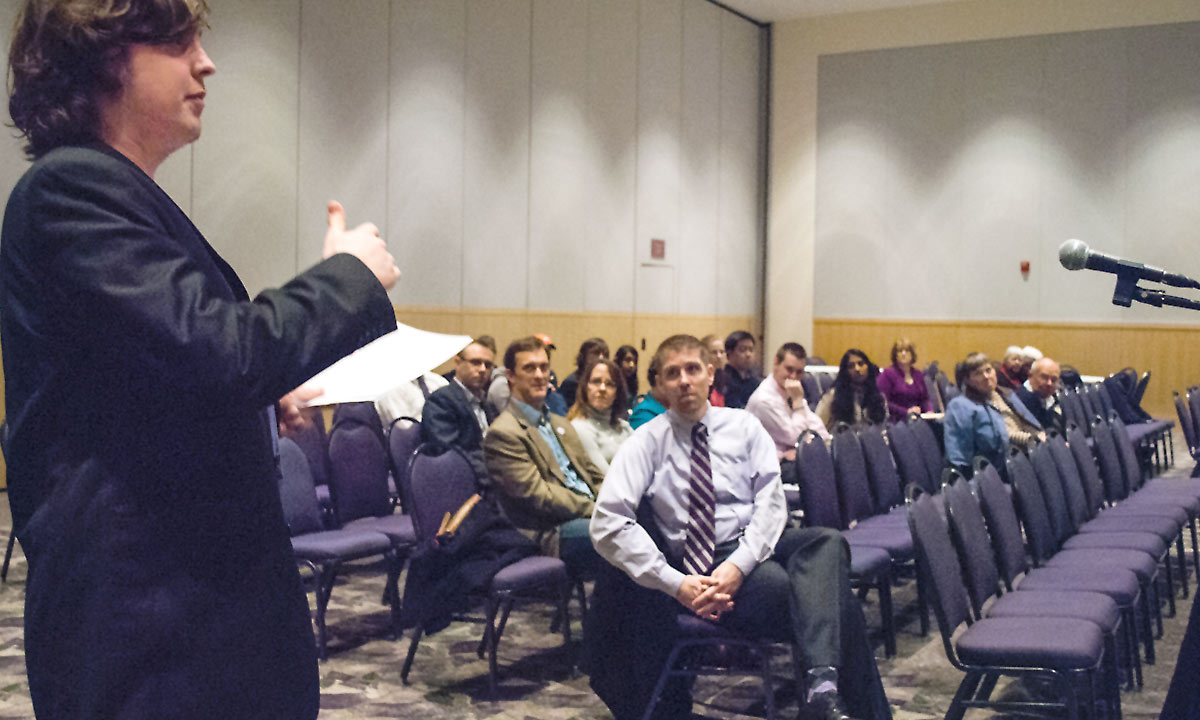 JMU senior communication studies major Oliver Brass addresses the Citizenship Forum.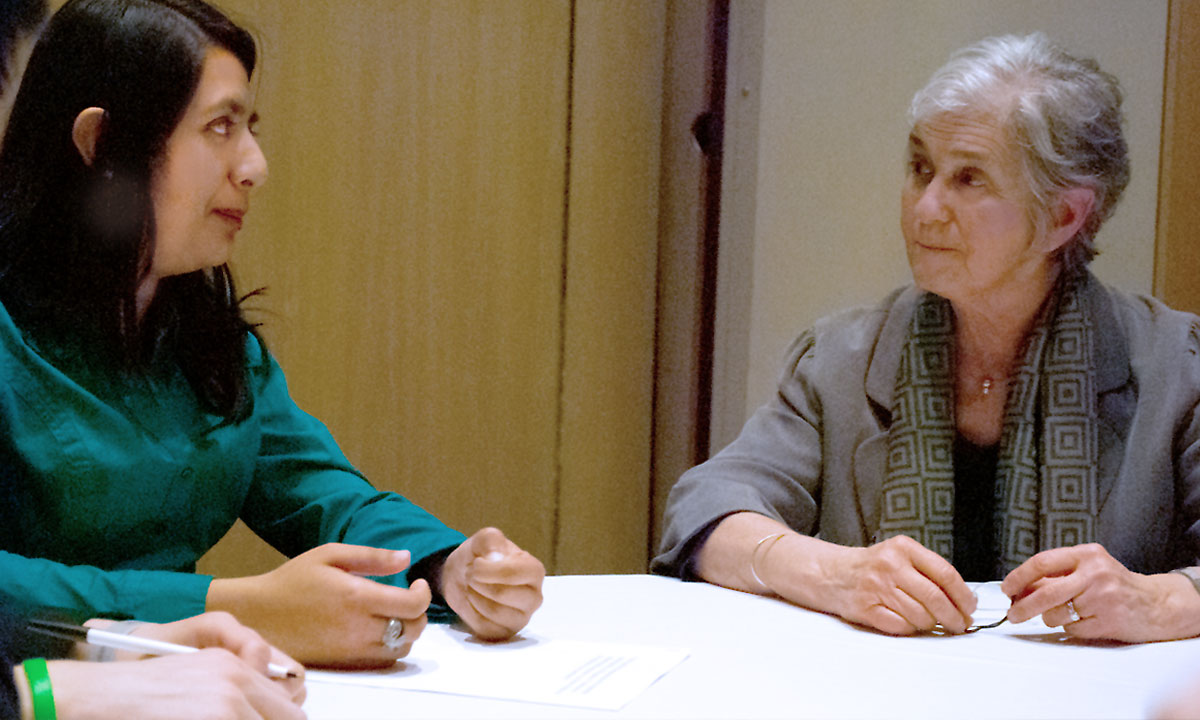 JMU freshman Erin Hodi and faculty member Judy Cohen offer their perspectives on citizenship and higher education.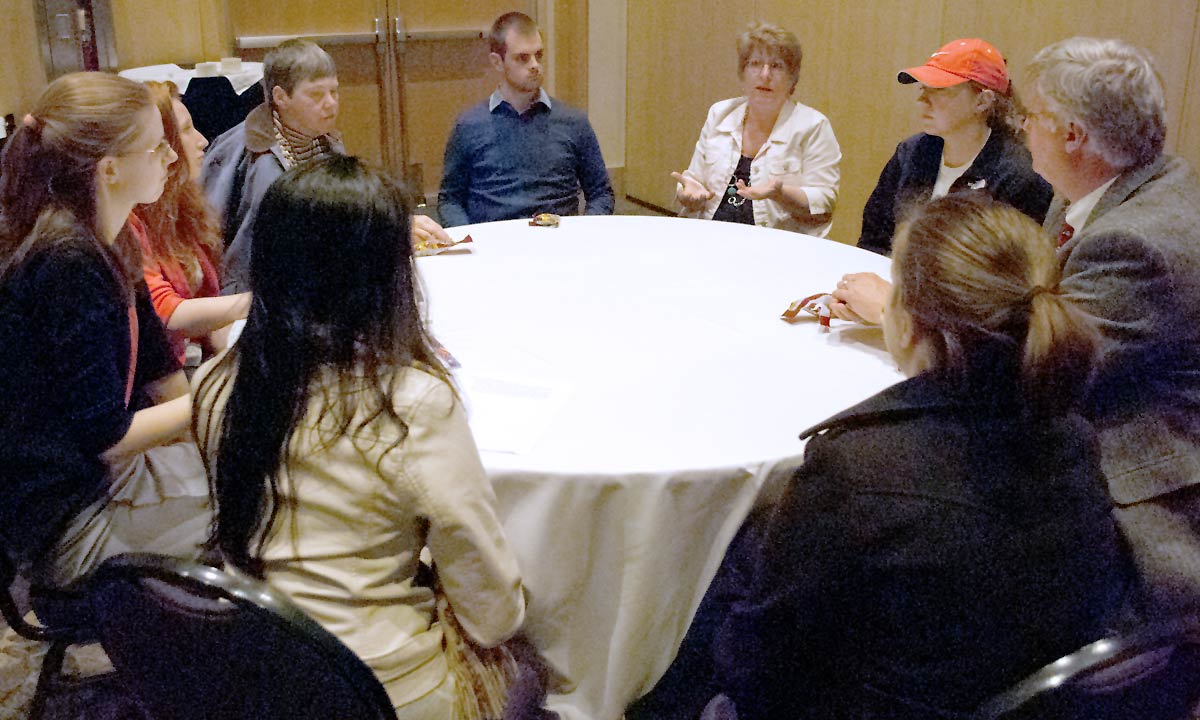 Following the panel discussion, the audience broke into smaller groups to further address higher education's responsibility in preparing citizens.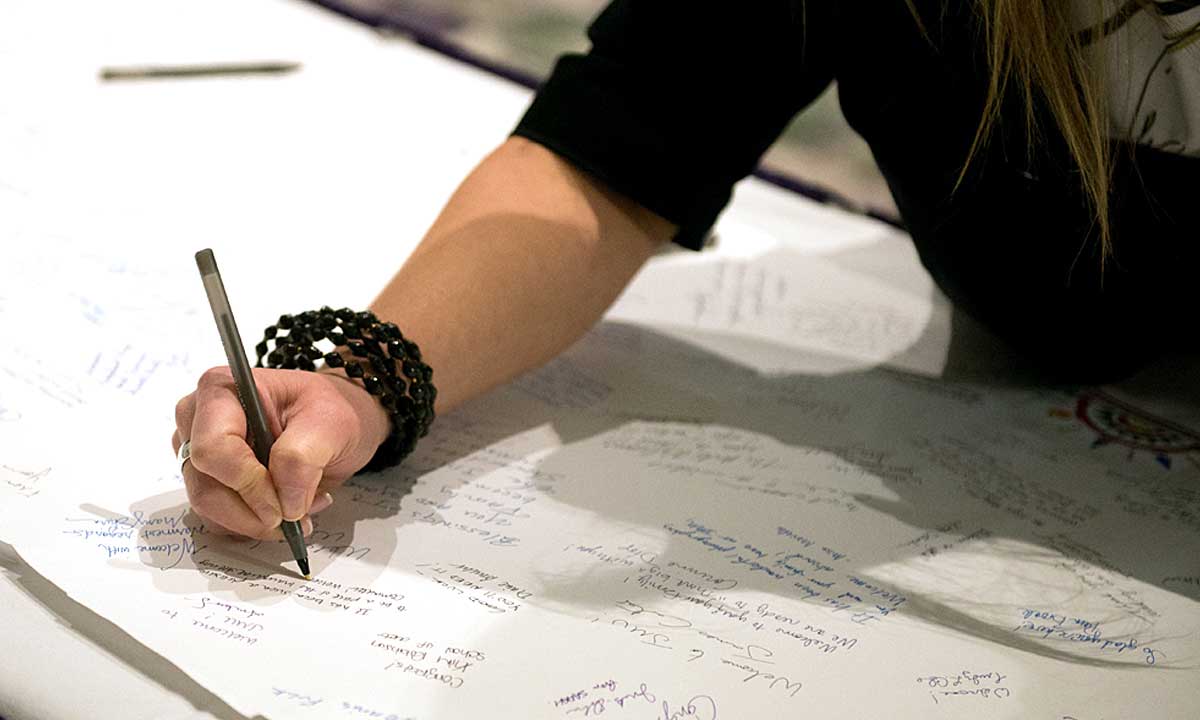 Faculty and staff left messages of greeting and warm wishes for President Alger on a ceremonial scroll.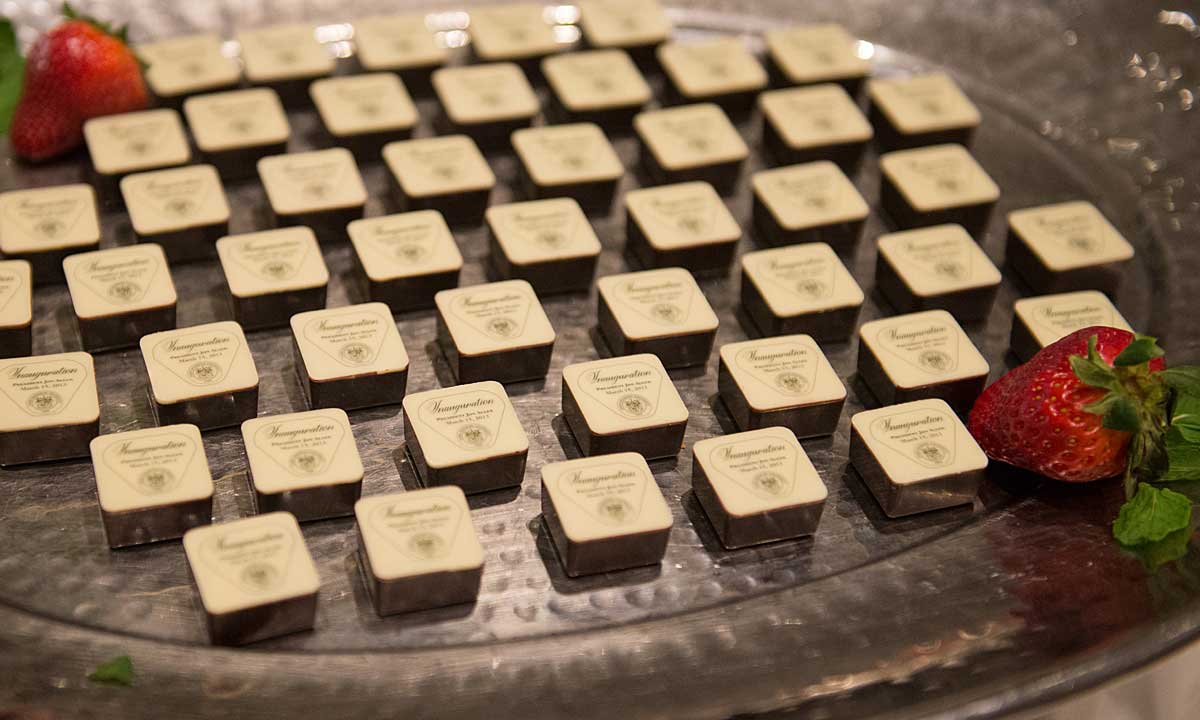 Truffles emblazoned with the inaugural seal were the highlight of the faculty/staff dessert reception.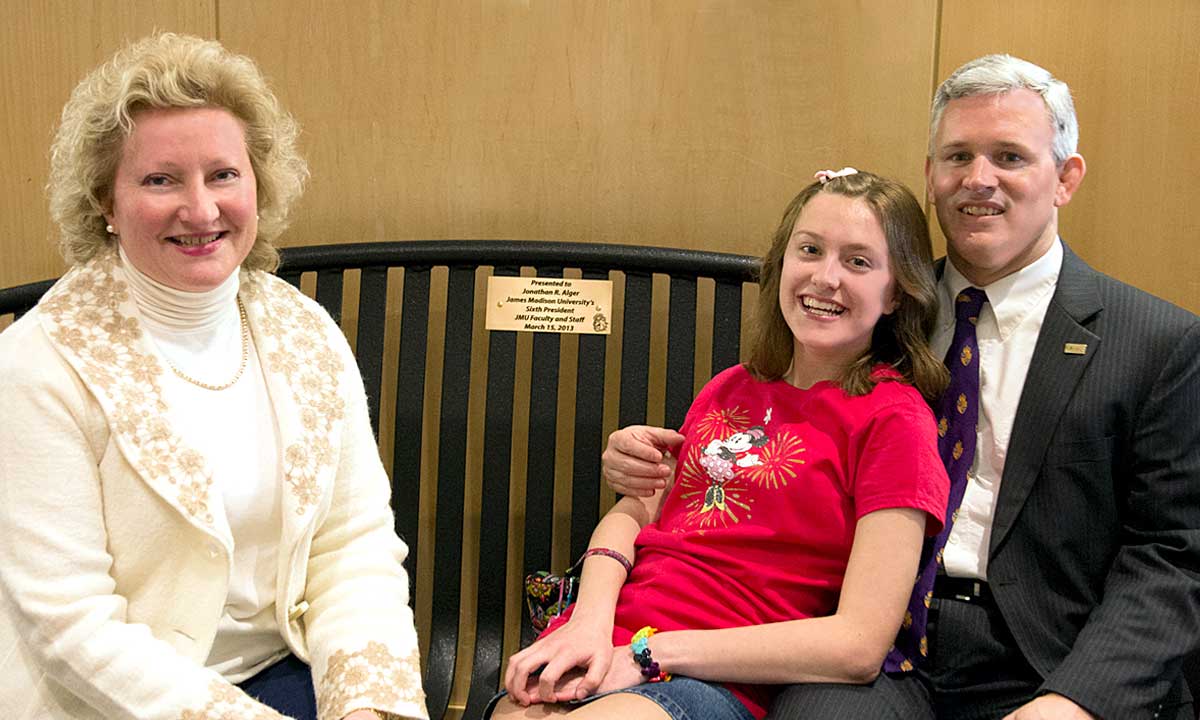 Faculty and staff presented the Algers with a park bench to be placed in the Edith J. Carrier Arboretum in their honor.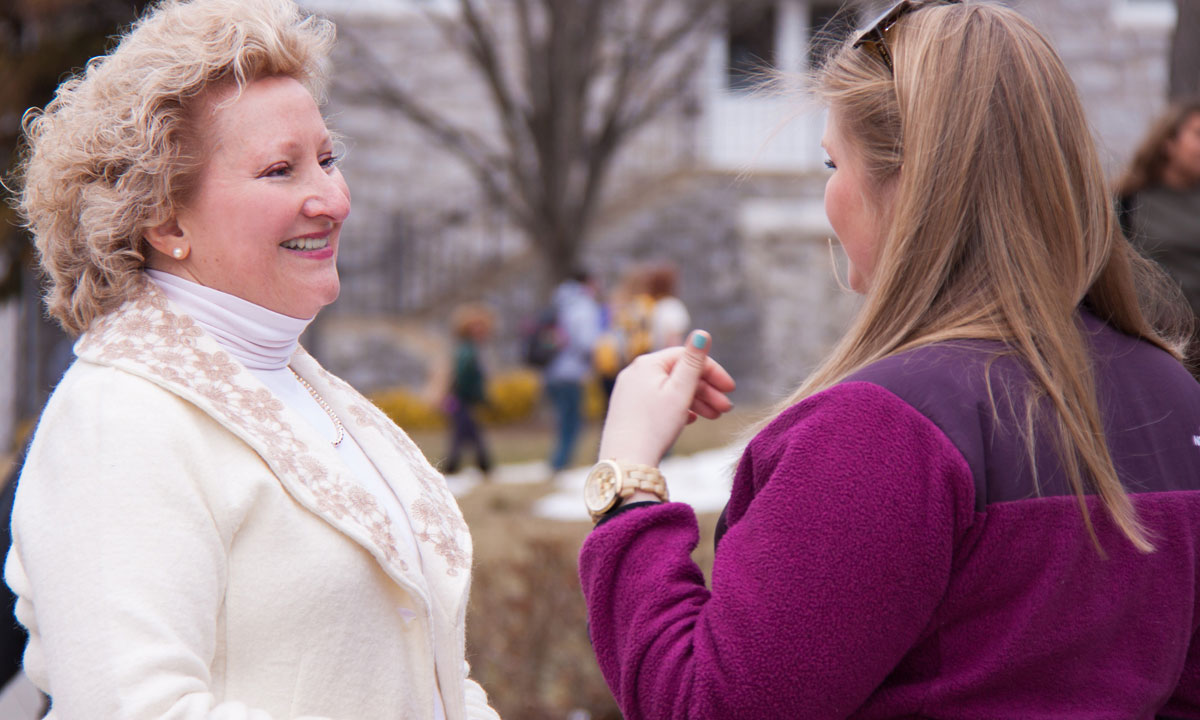 Mrs. Alger hosted the First Lady's Ice Cream Social to kick off Inauguration Week.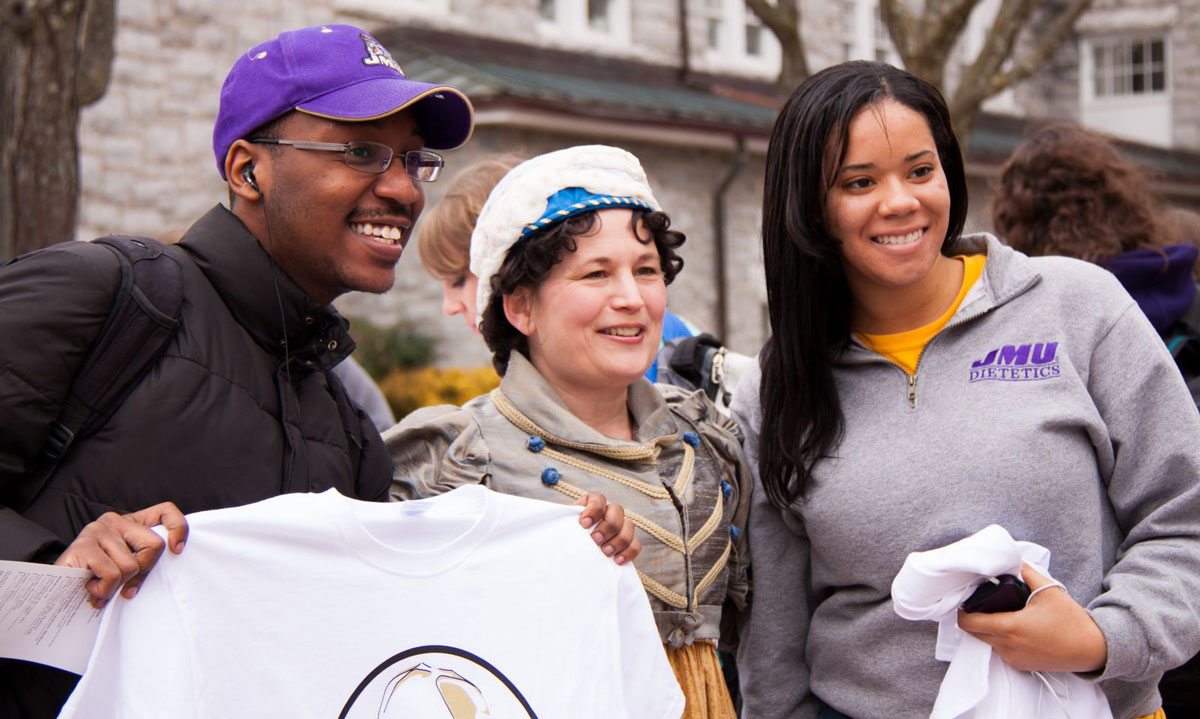 Dolley Madison welcomed students to the First Lady's Ice Cream Social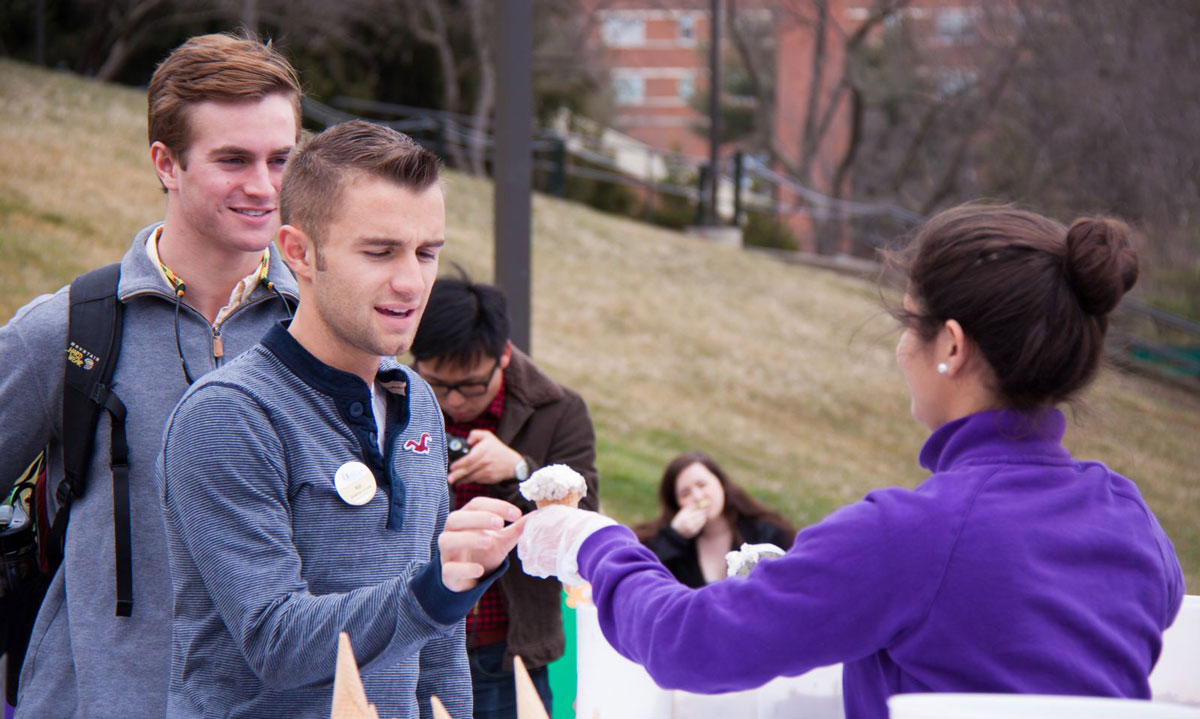 Students lined up to try the Algers' favorite ice cream flavors.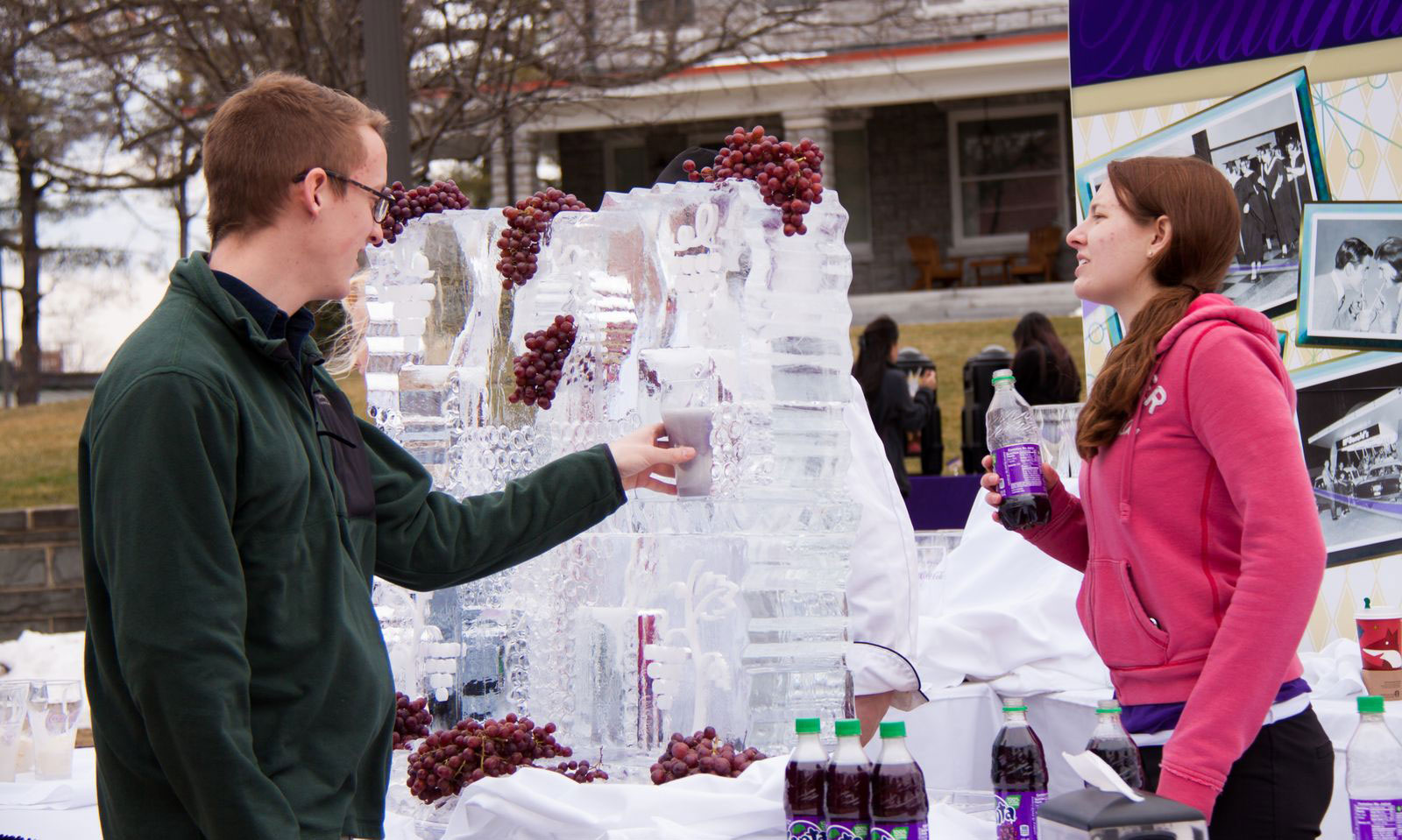 Student filling his commemorative inauguration glass at the ice luge with a grape ice cream fizz.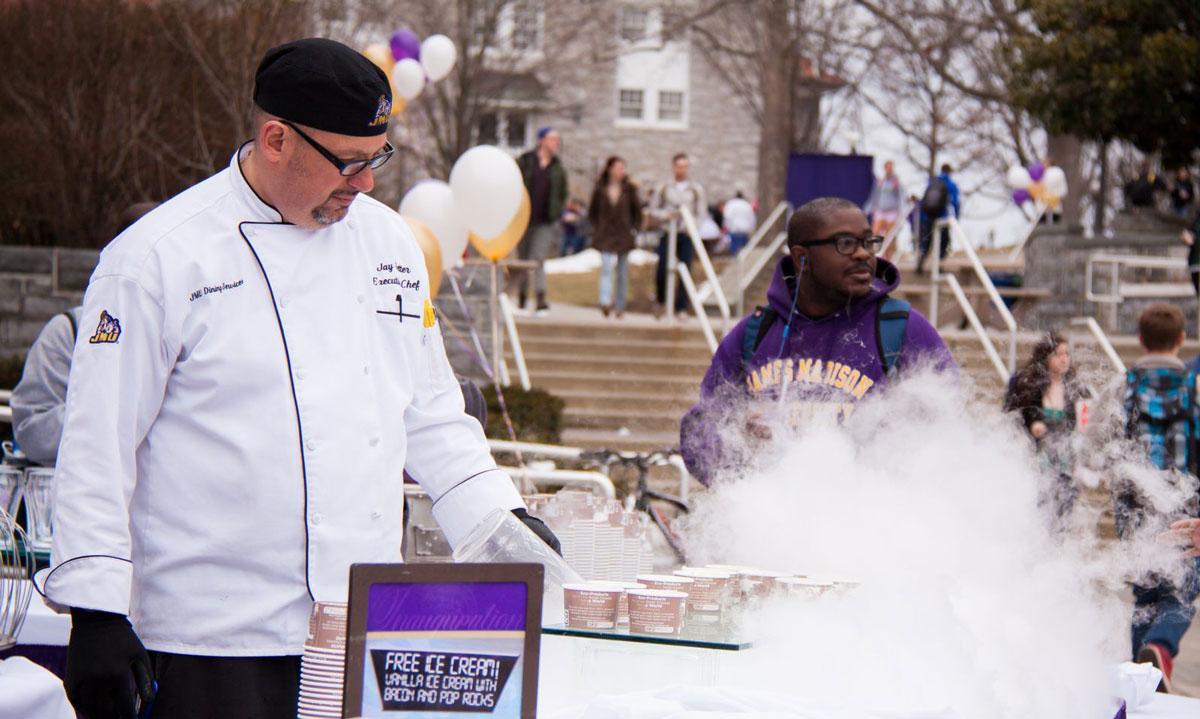 JMU Dining Services chef serving ice cream of the future: vanilla with bacon and pop rocks.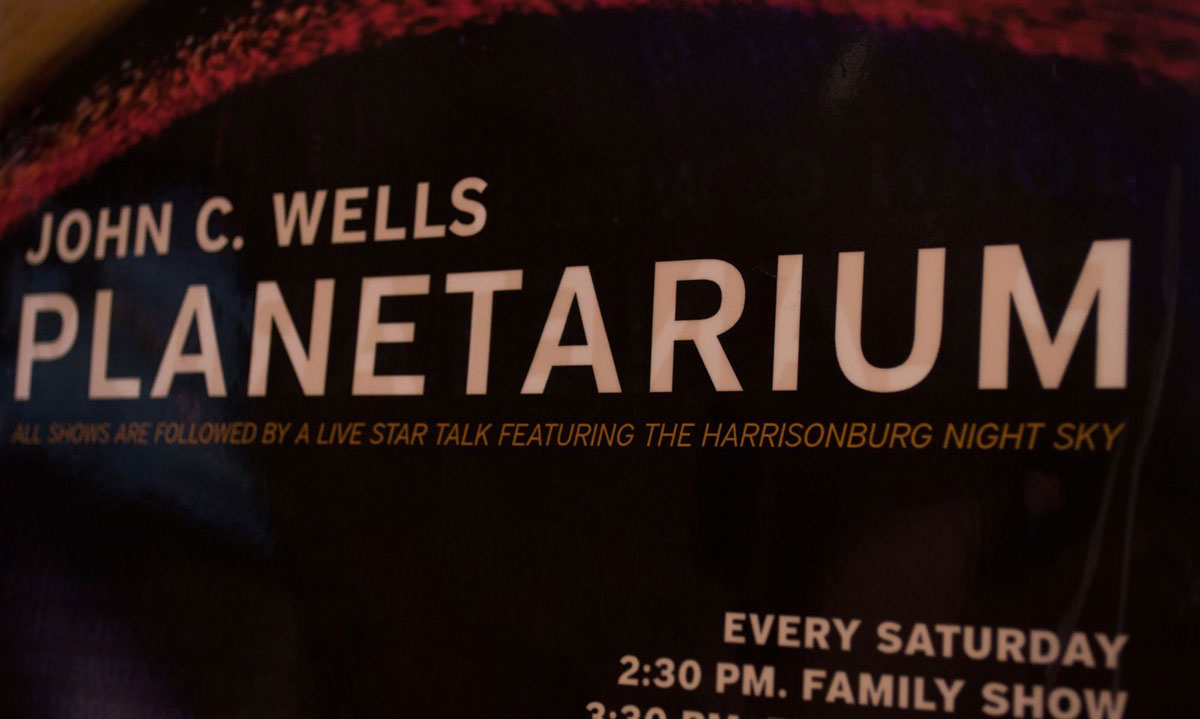 John C. Wells Planetarium welcomes visitors