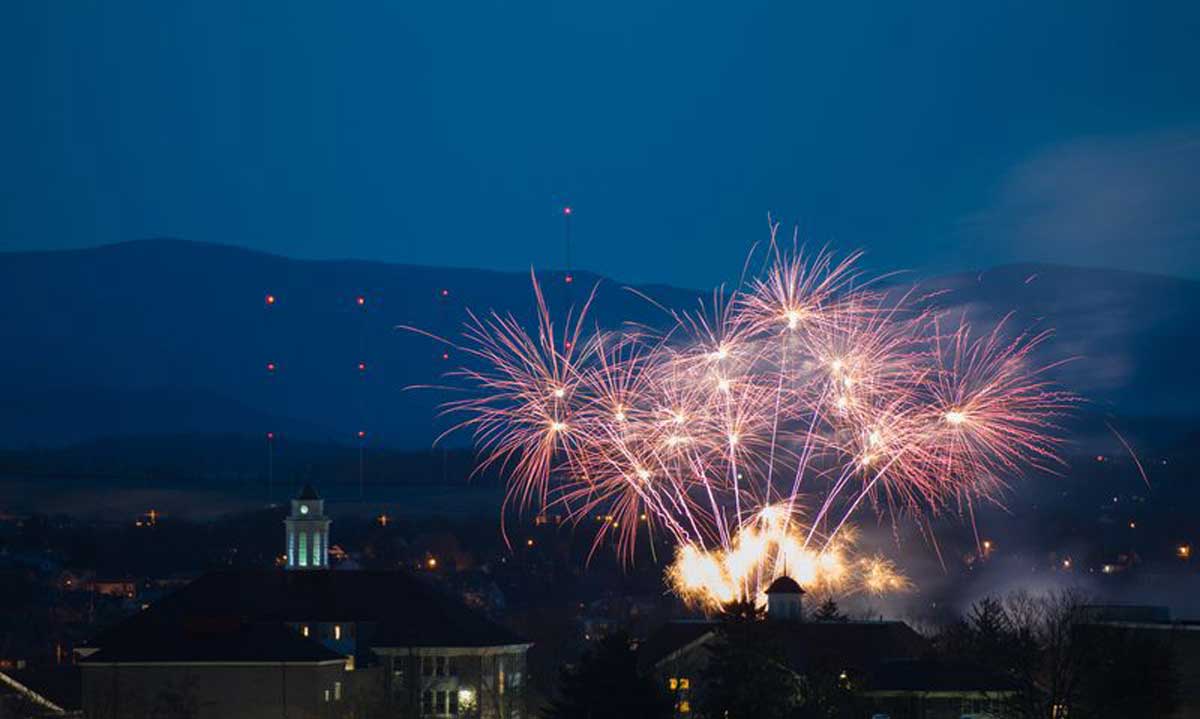 Fireworks over the Quad to celebrate the end of Madison Week, the inauguration of President Alger and James Madison's 262nd birthday.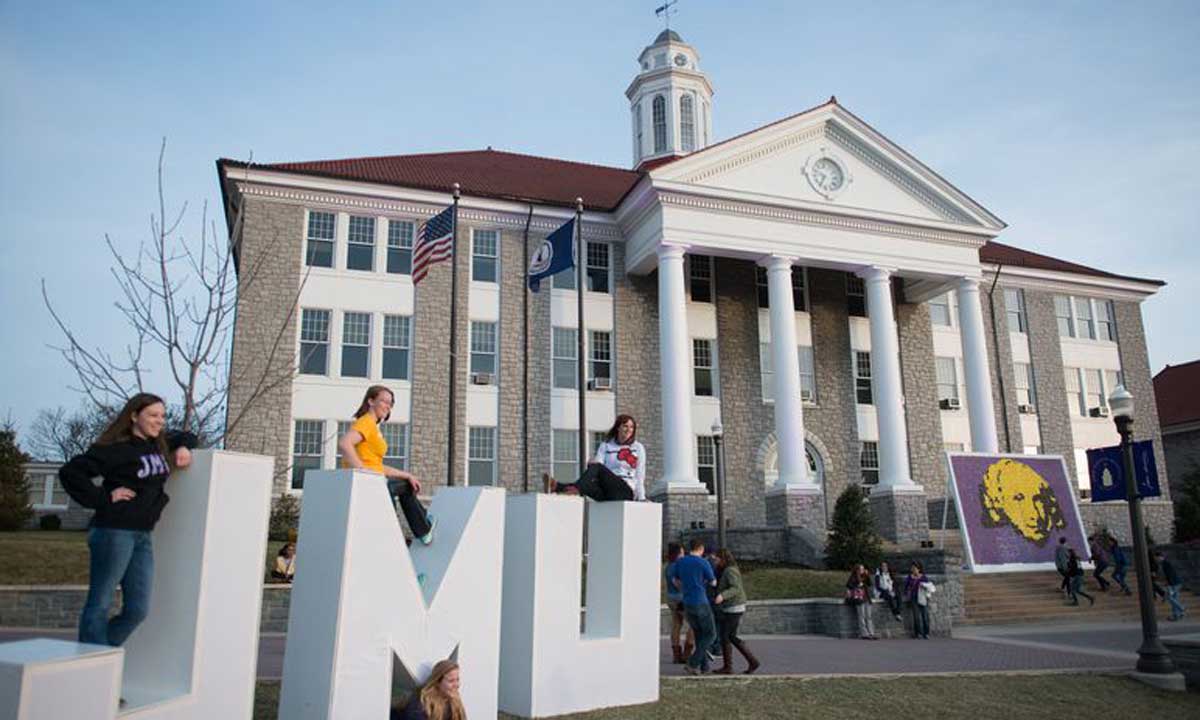 Students lined up to pose with the J-M-U letters set up on the Quad for MadisonFest. James Madison's likeness made from 3000 cupcakes in the background.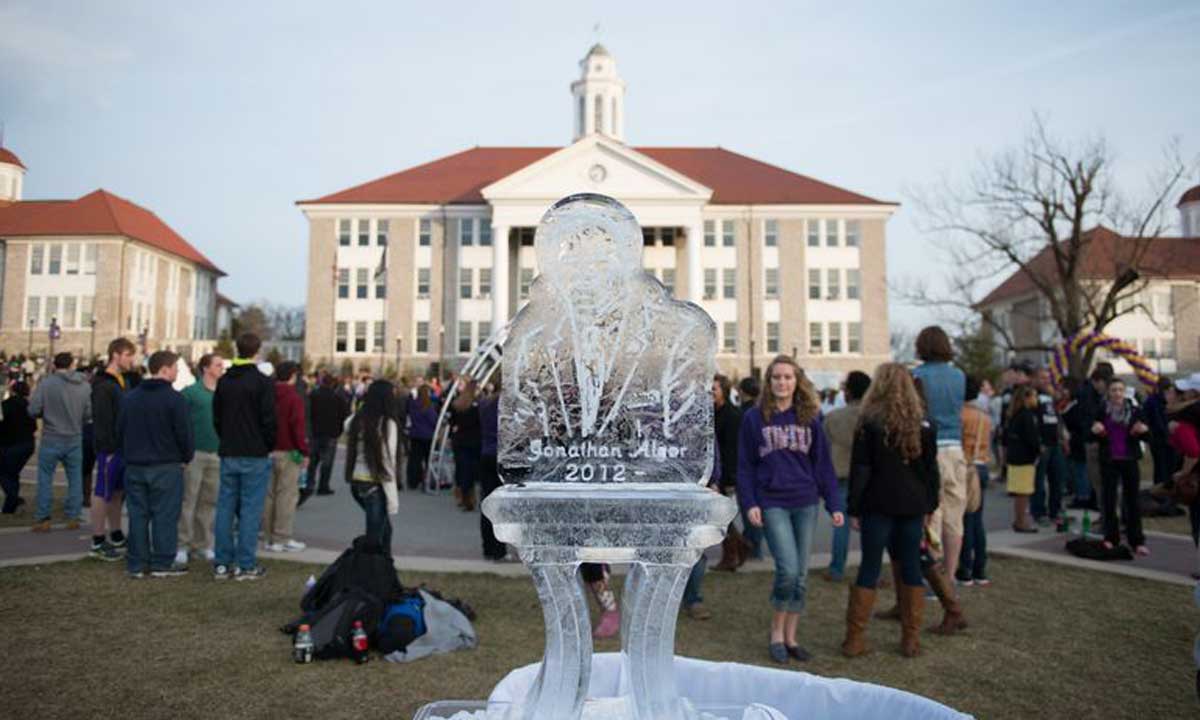 Ice sculpture of President Alger at MadisonFest. There was an ice sculpture for each of JMU's 6 presidents.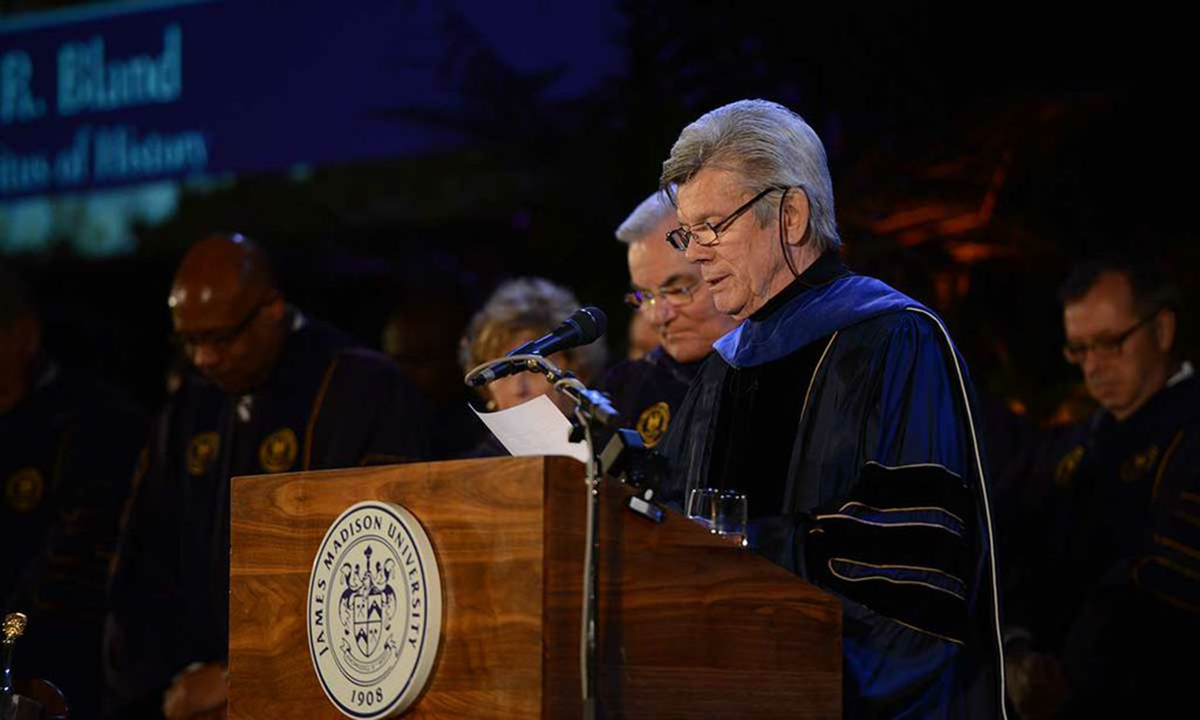 Dr. Sidney Bland, Professor Emeritus of History, delivers Benediction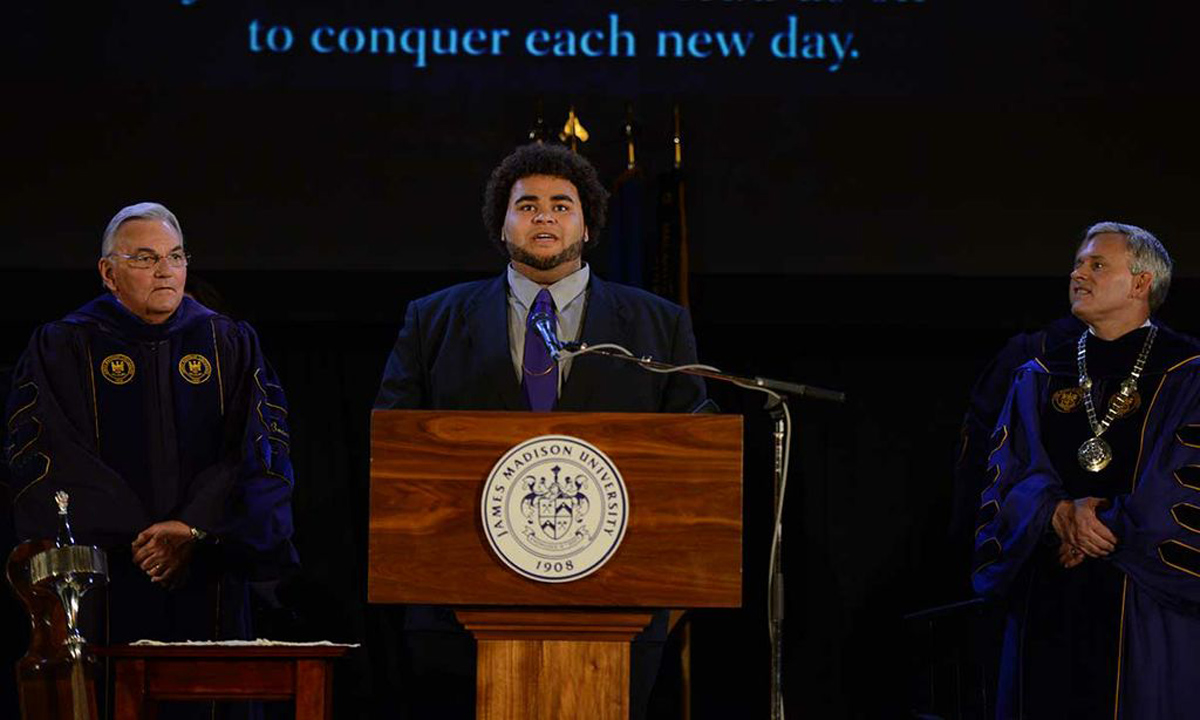 Elliott Paige ('13), music major, sings "Alma Mater"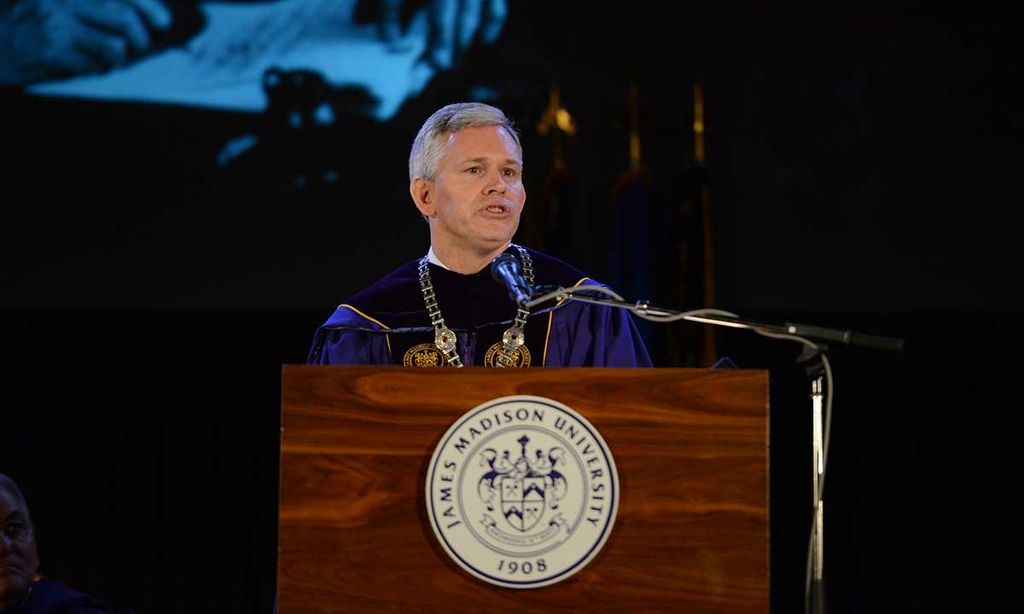 President Alger delivers inaugural speech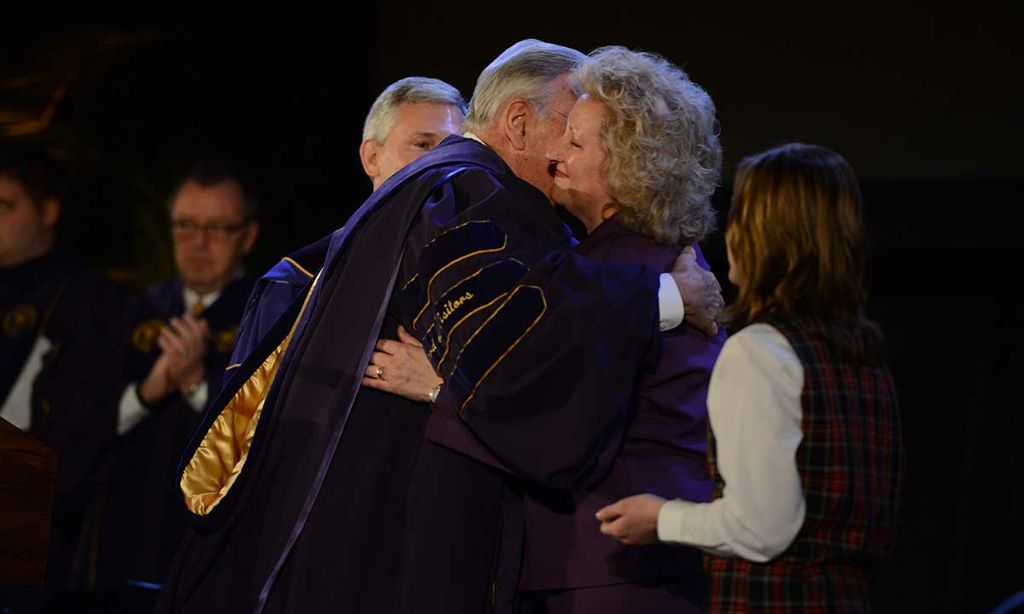 Rector Funkhouser congratulates Mrs. Alger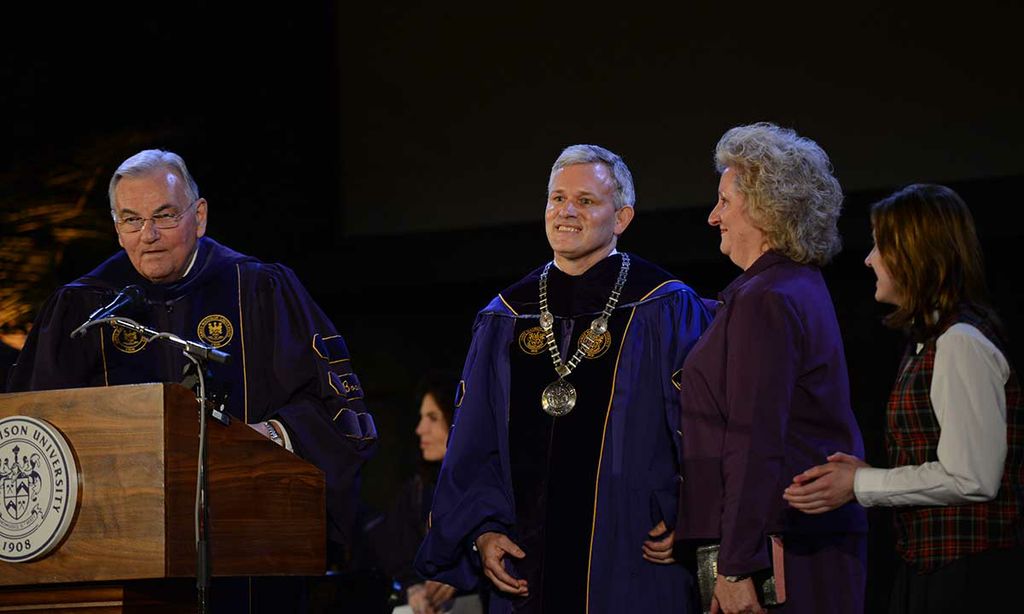 The Alger Family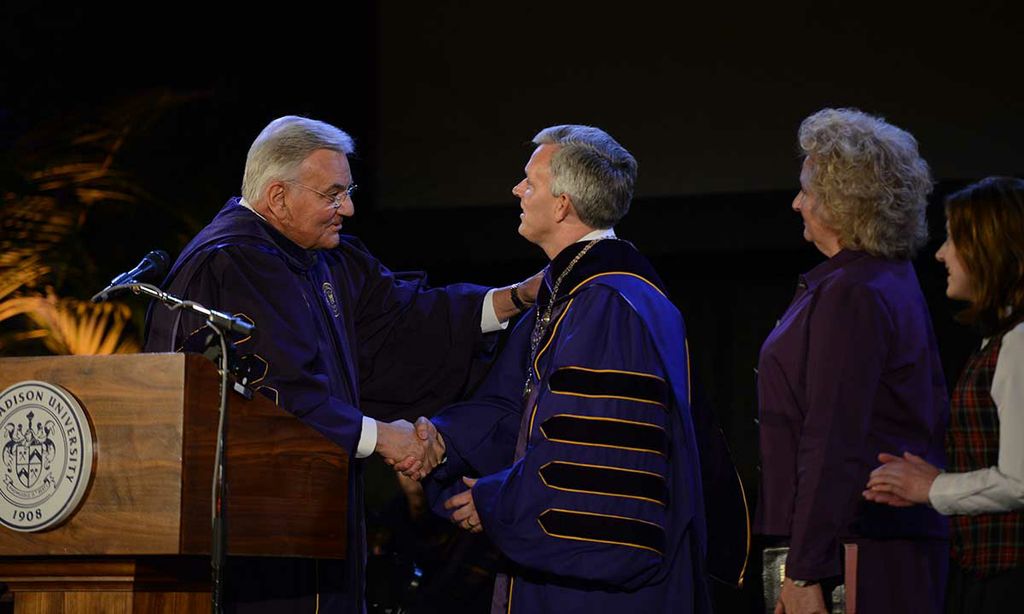 Rector Funkhouser congratulates President Alger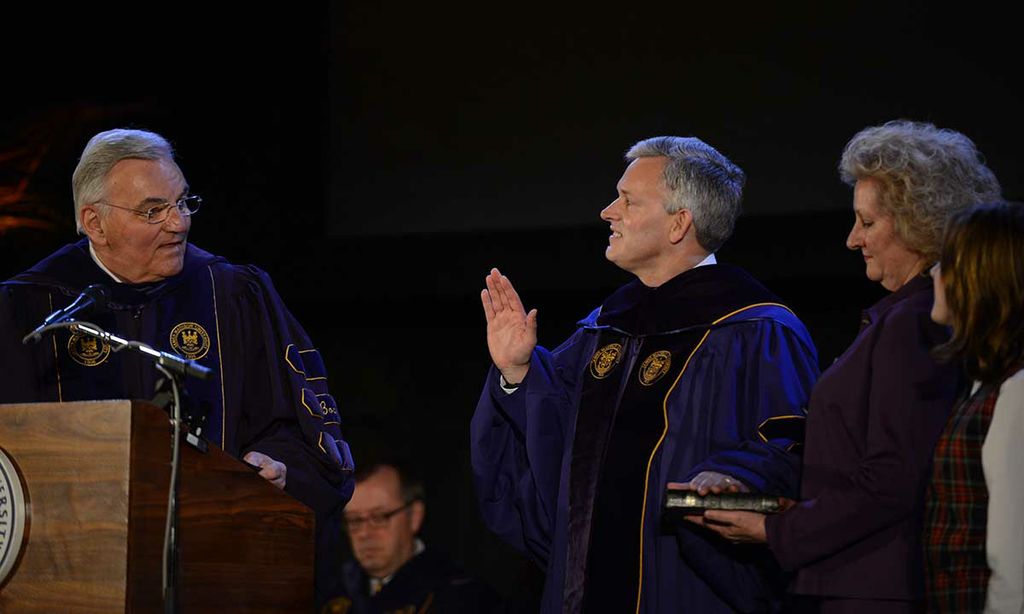 Rector Funkhouser administers oath of office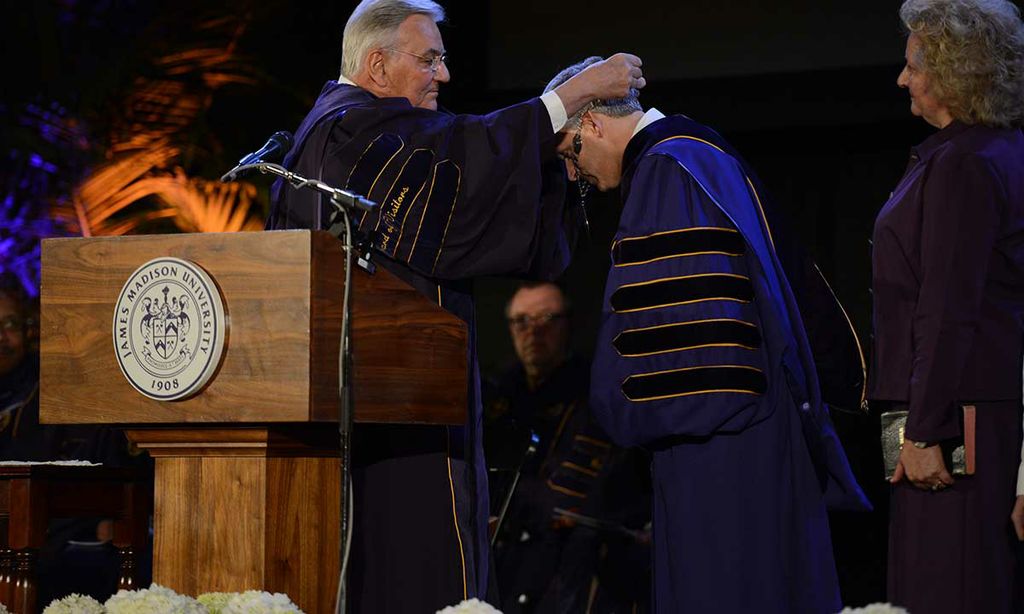 President Alger receives Chain of Office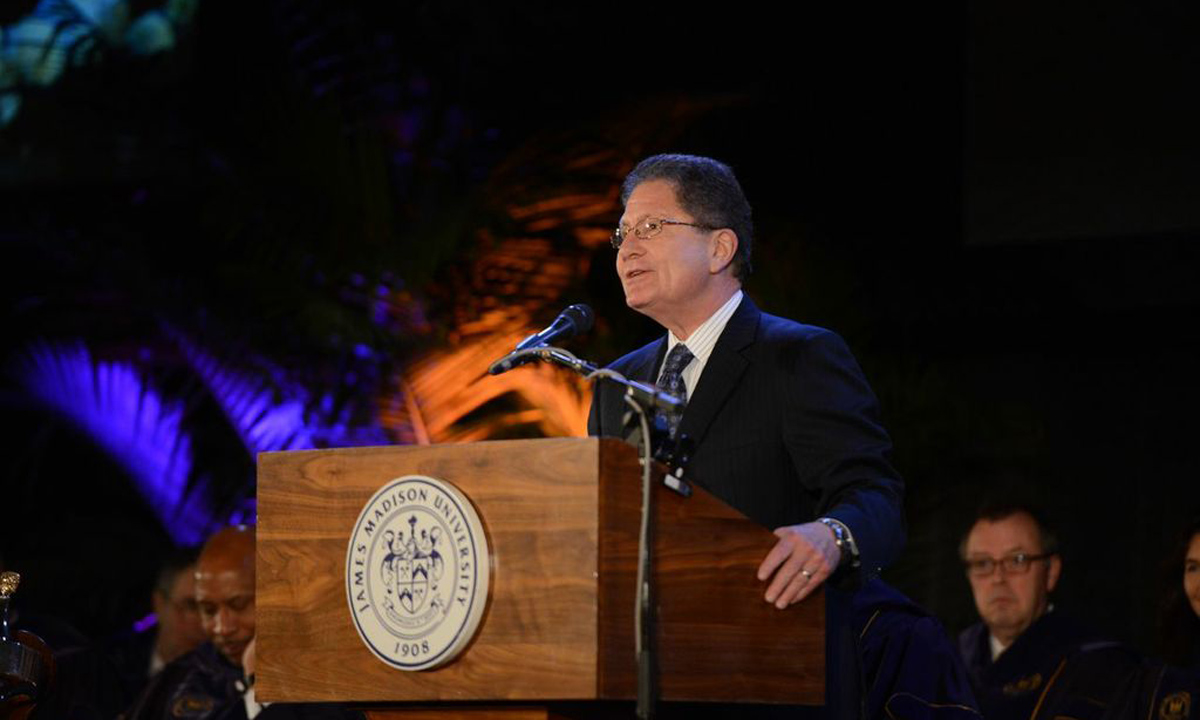 Dr. Richard L. McCormick, President Emeritus of Rutgers University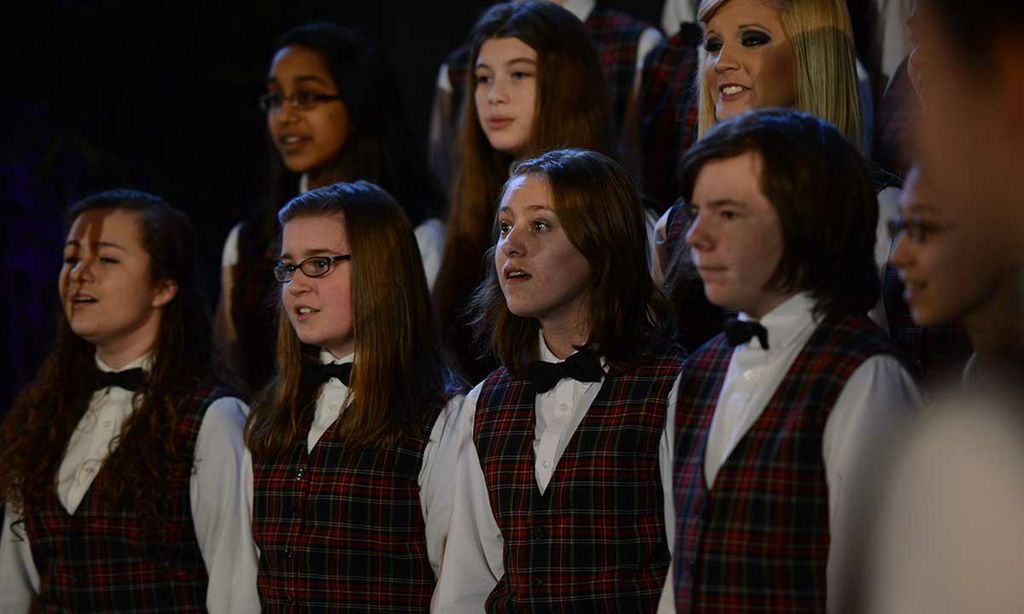 Eleanor Alger (third from left) sings in Shenandoah Valley Children's Choir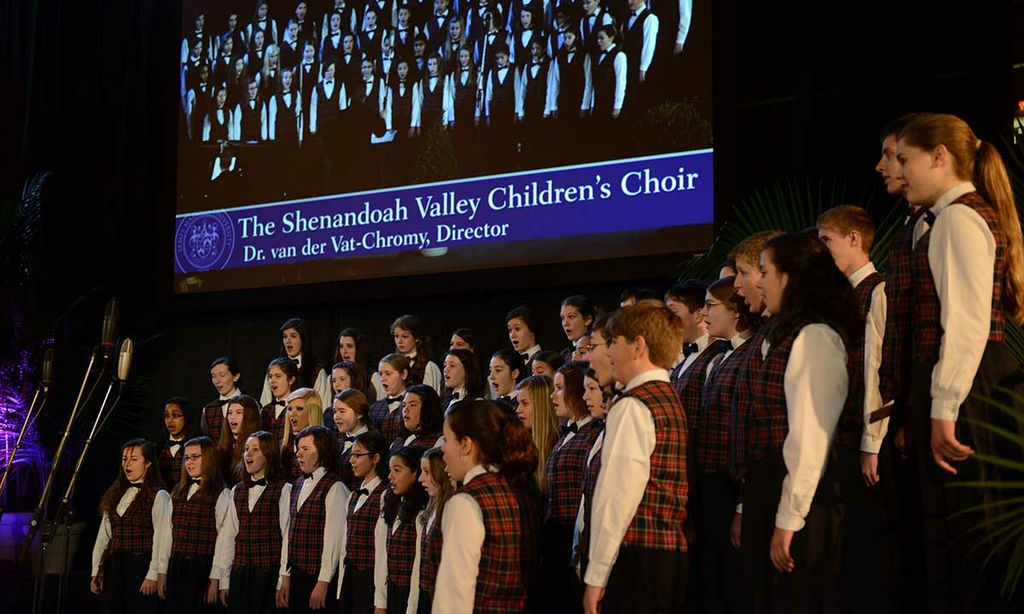 Shenandoah Valley Children's Choir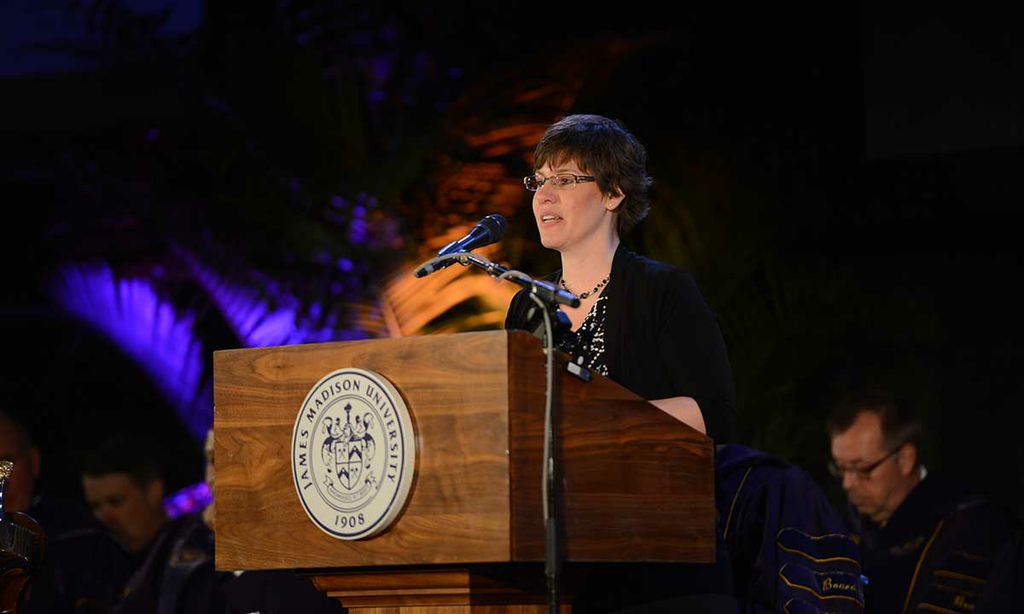 Christina Landes ('94), chair of Employee Advisory Committee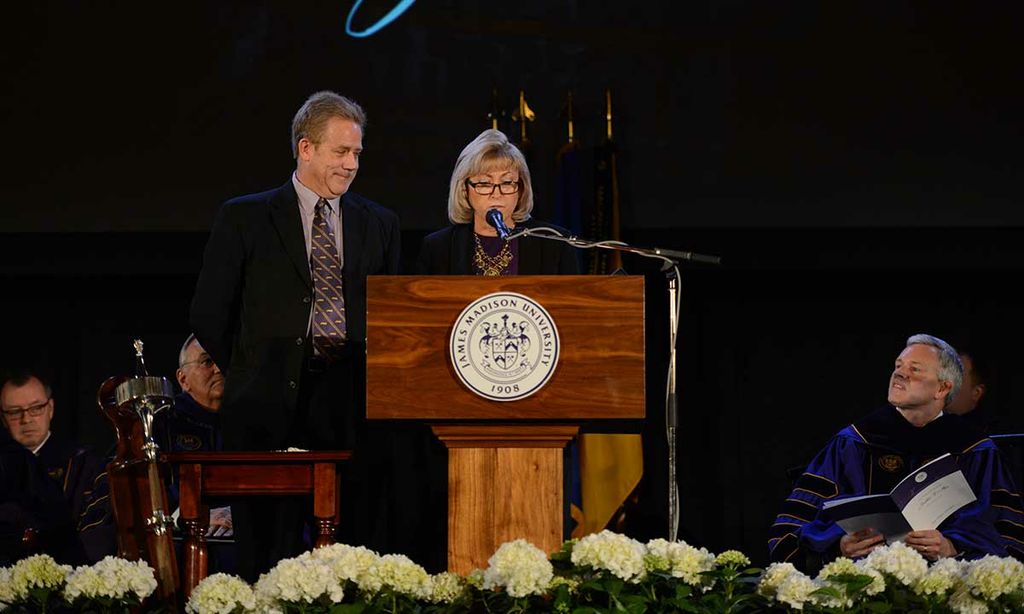 Dr. Richard and Mrs. Tina Turner, chairs of the Parents Council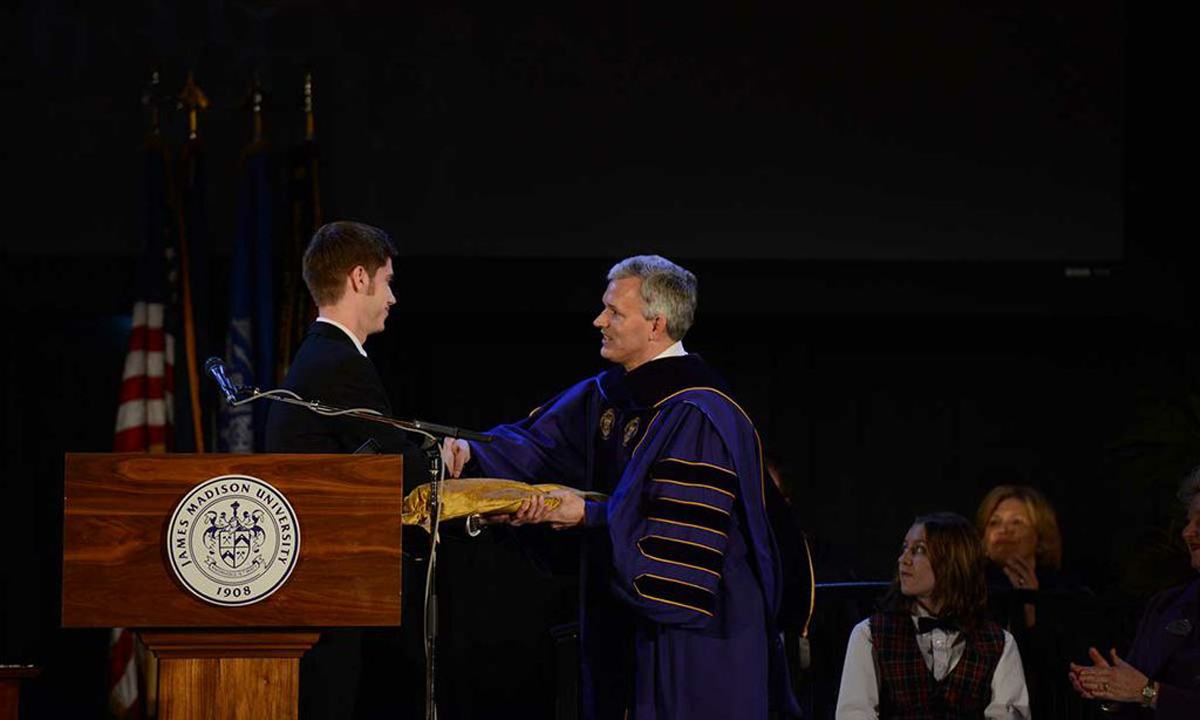 Matt Klein ('13), president of SGA , and President Alger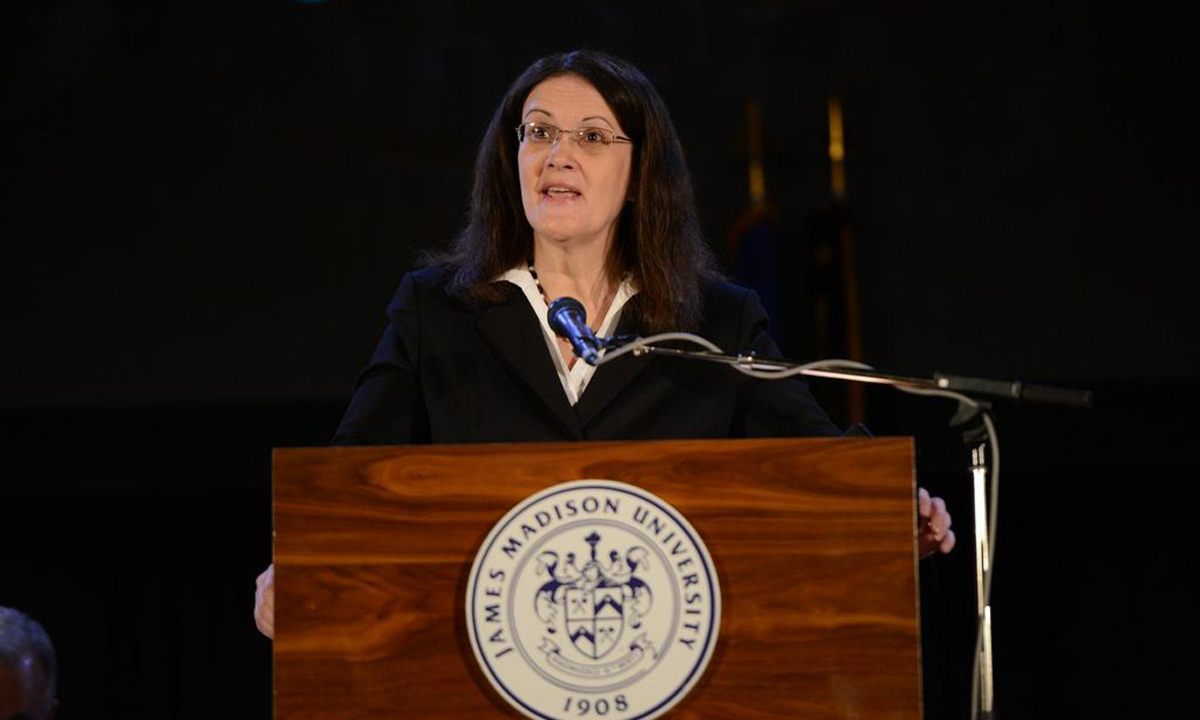 Kathleen Curry Santora, CEO, National Association of College and University Attorneys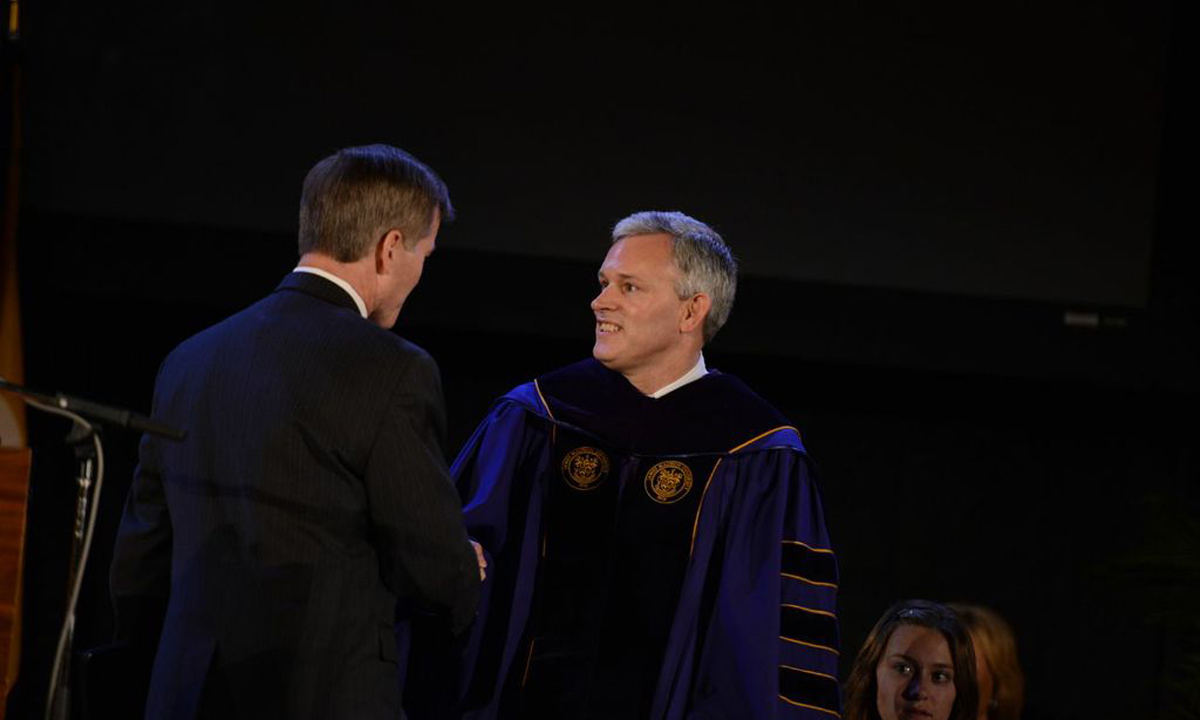 Governor Robert McDonnell congratulates President Jonathan Alger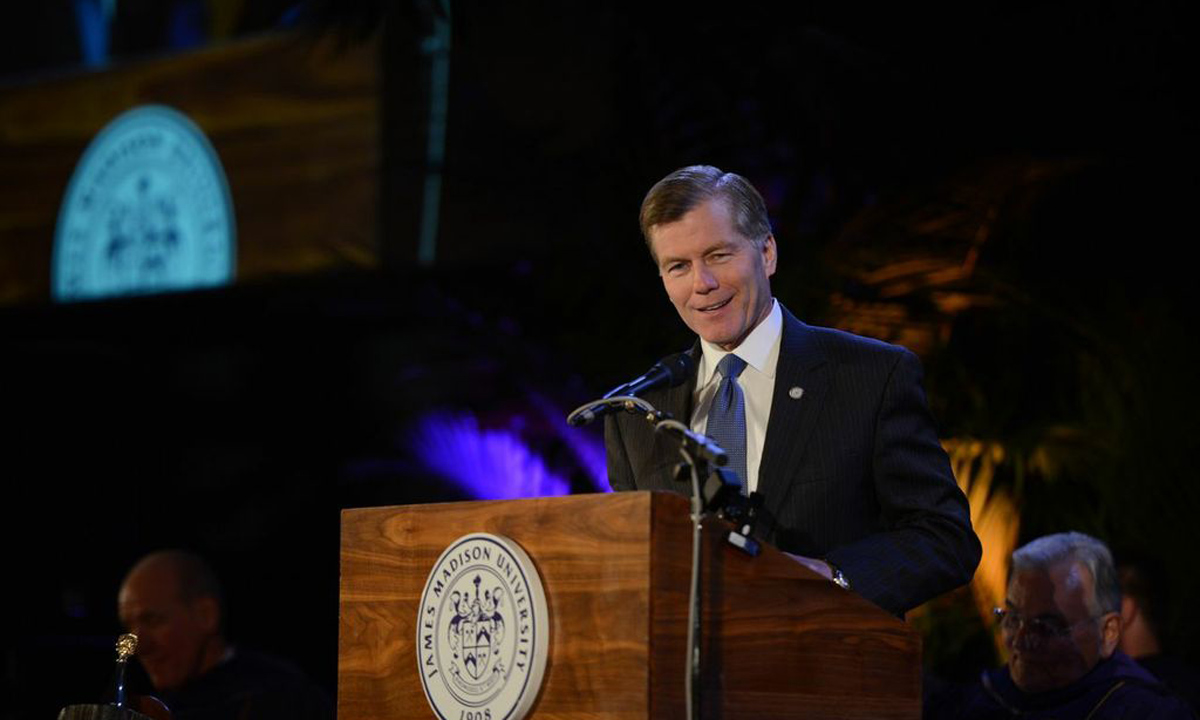 Governor Robert McDonnell
JMU Chorale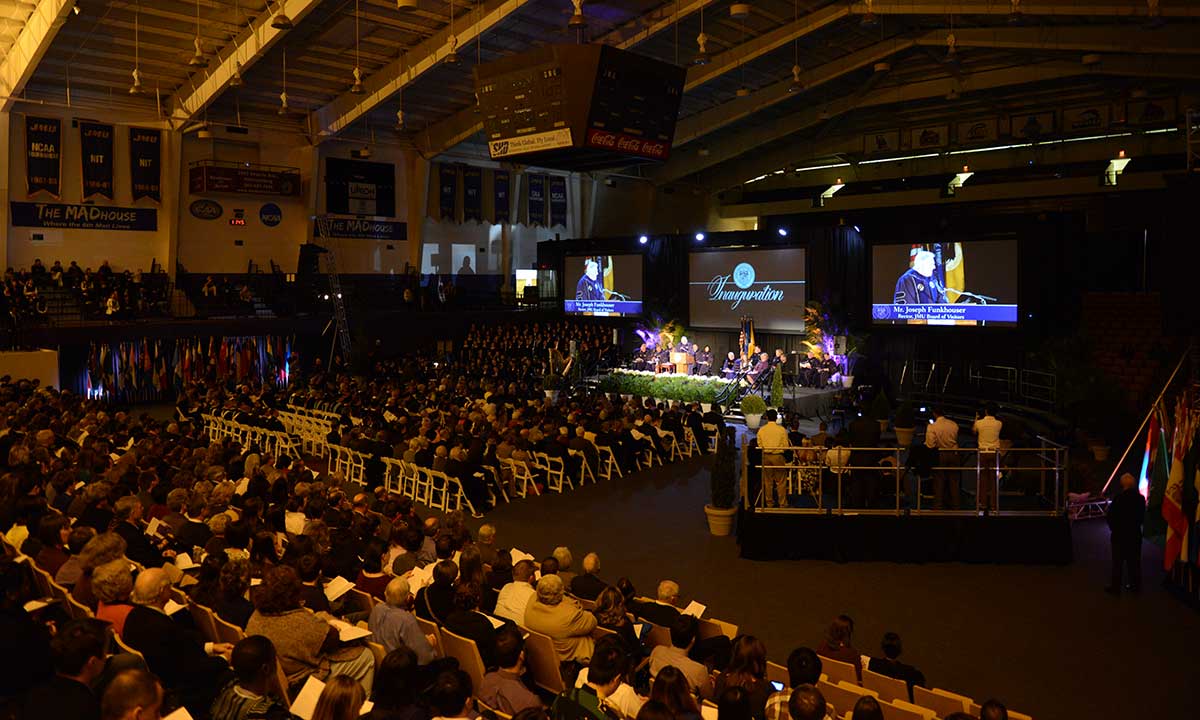 Inauguration guests pack the Convocation Center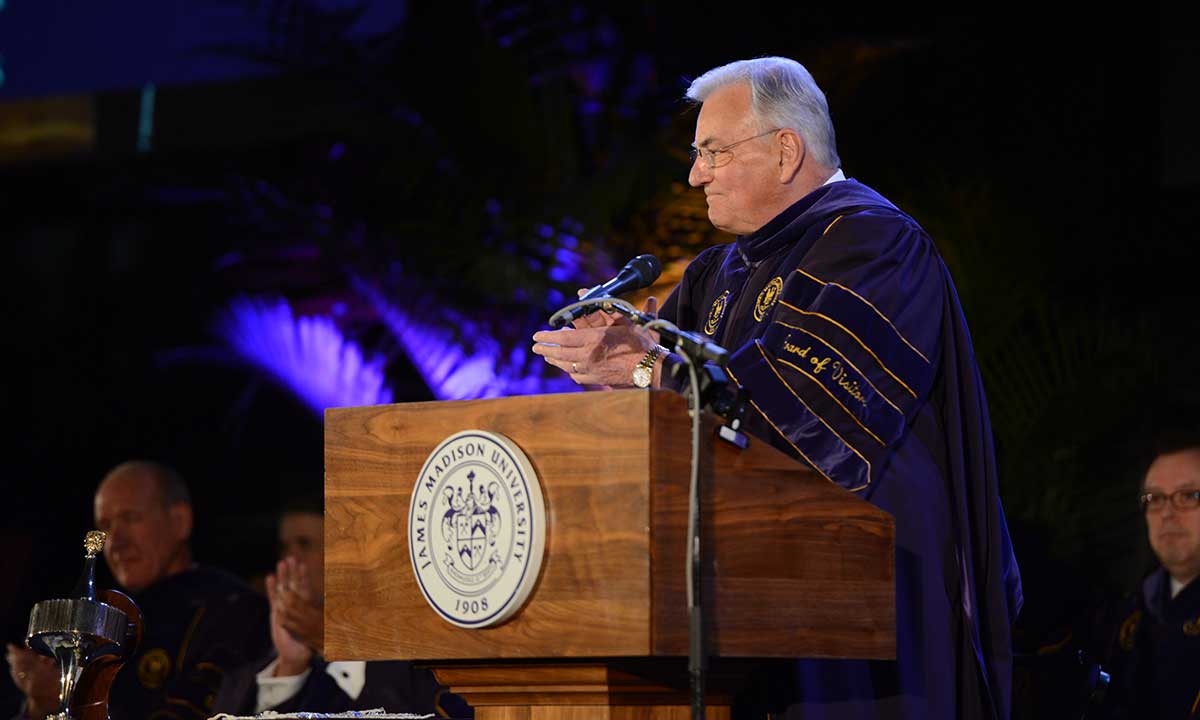 Rector of the Board of Visitors Joe Funkhouser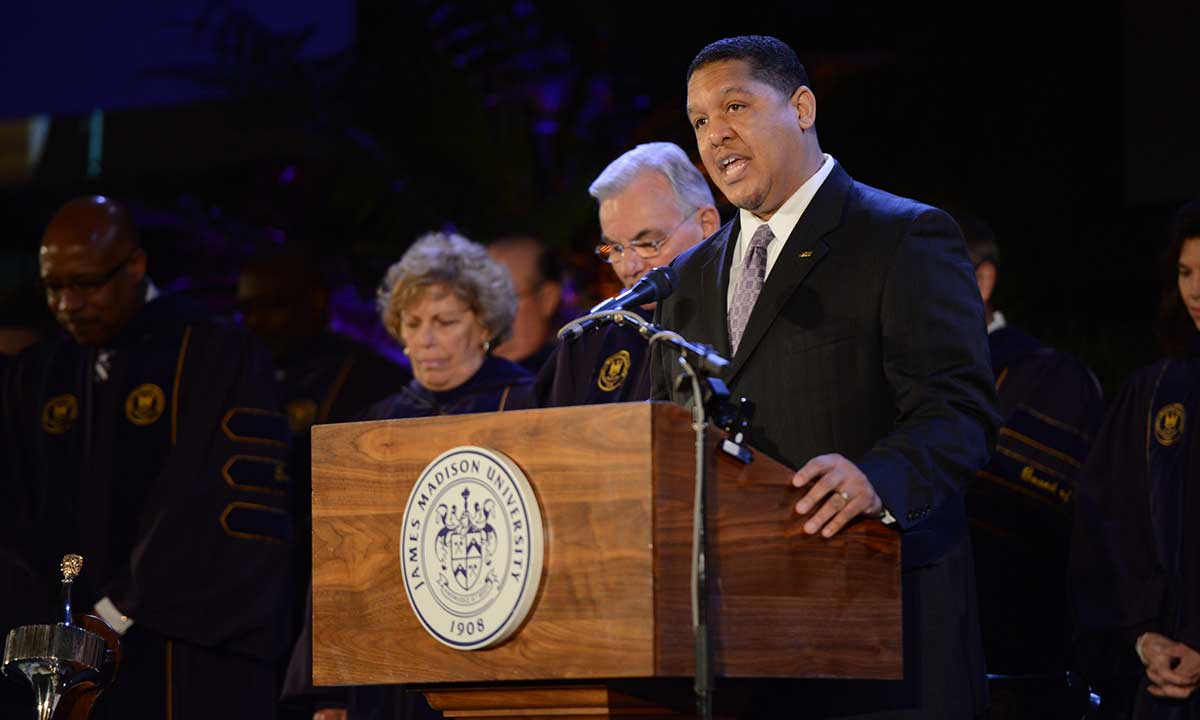 Art Dean delivers Invocation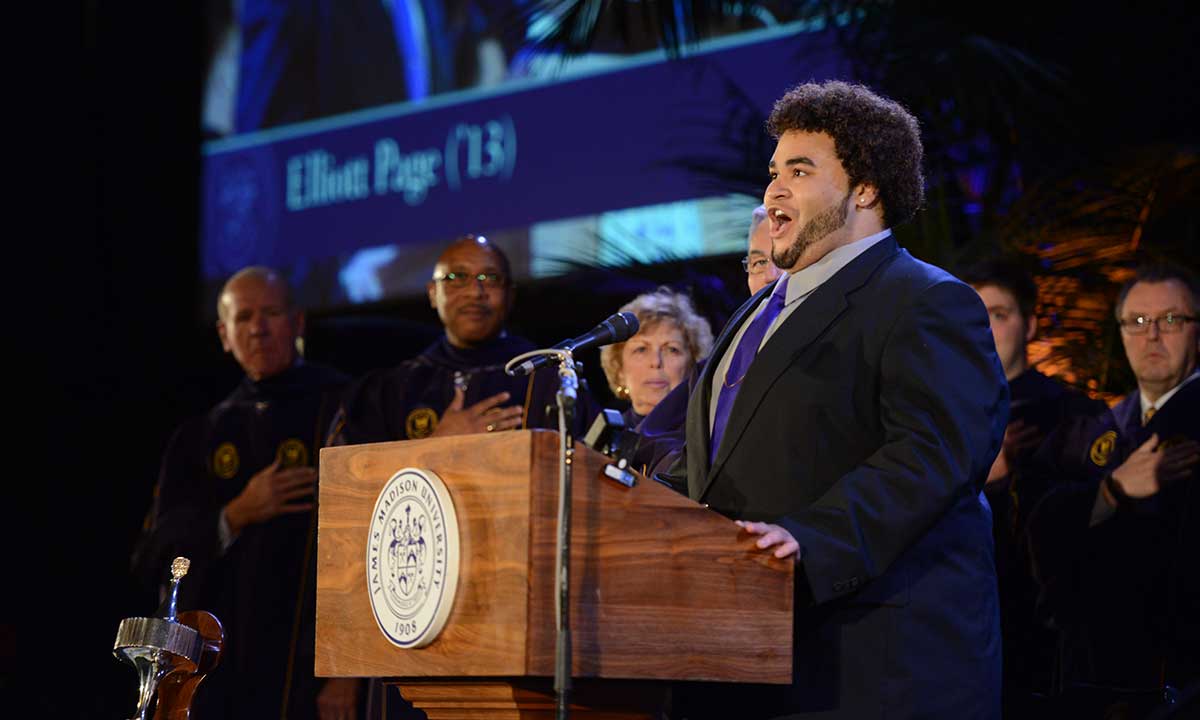 Elliott Paige ('13), music major, sings the National Anthem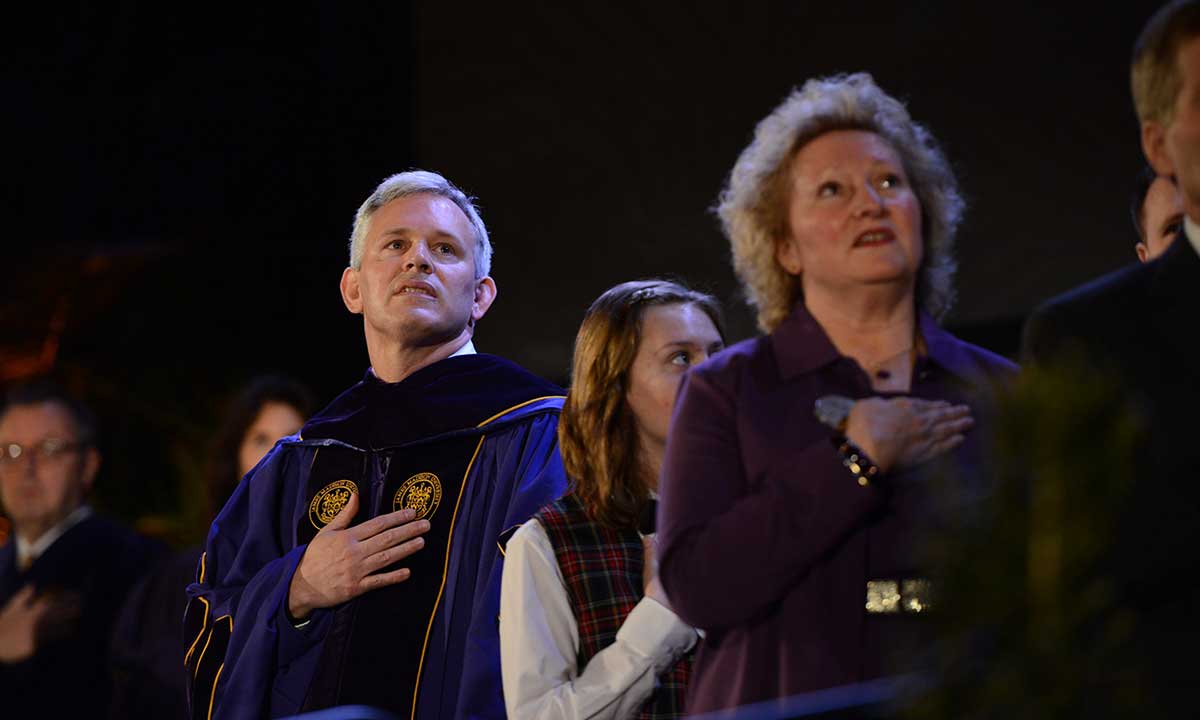 The Alger Family - Jon, Eleanor, Mary Ann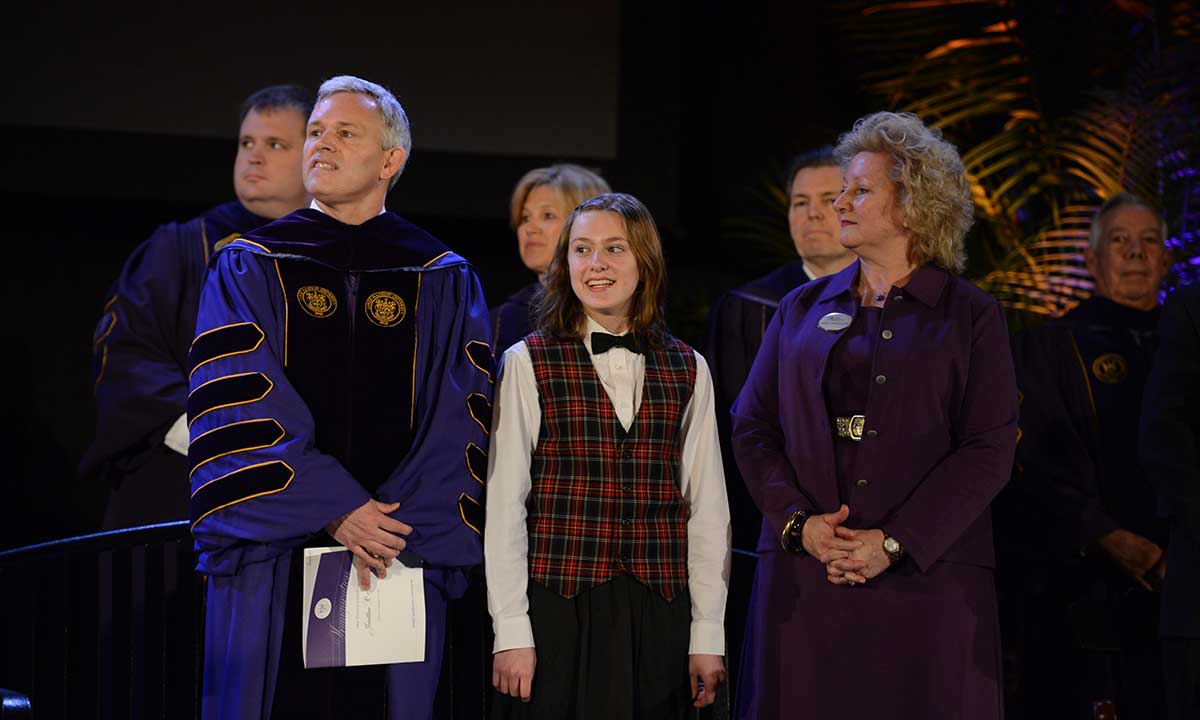 President Alger, Eleanor and Mary Ann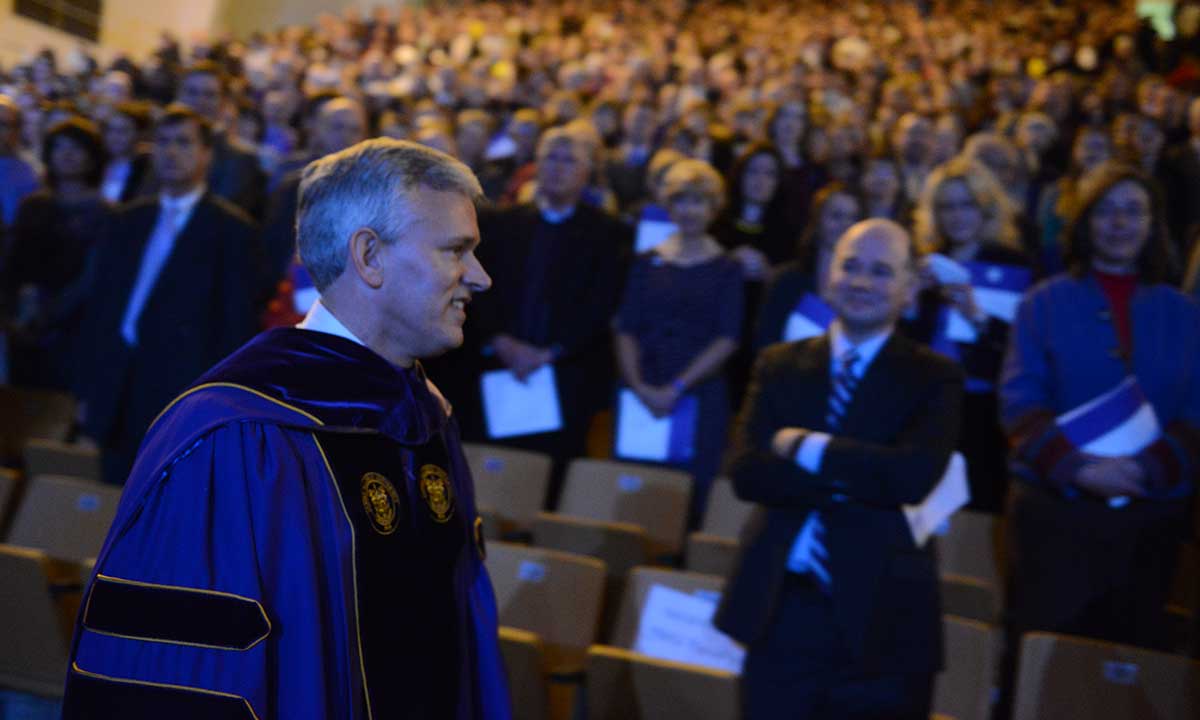 President Alger proceeds to stage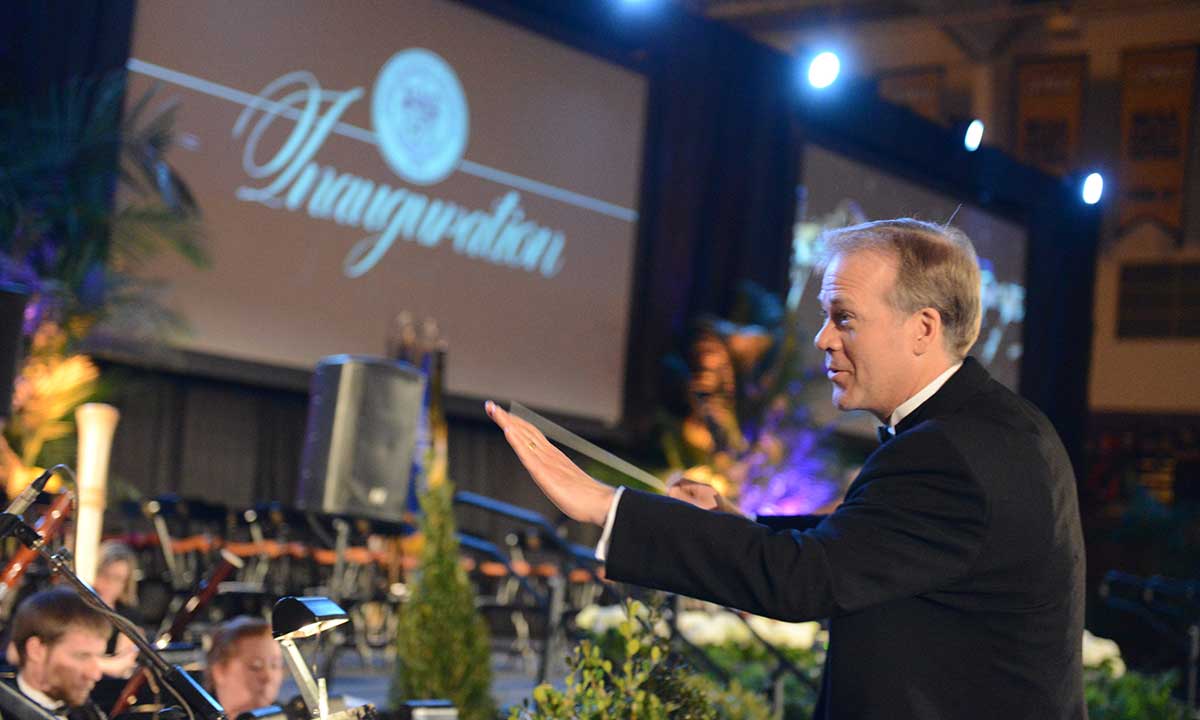 Dr. Steven Bolstad, conductor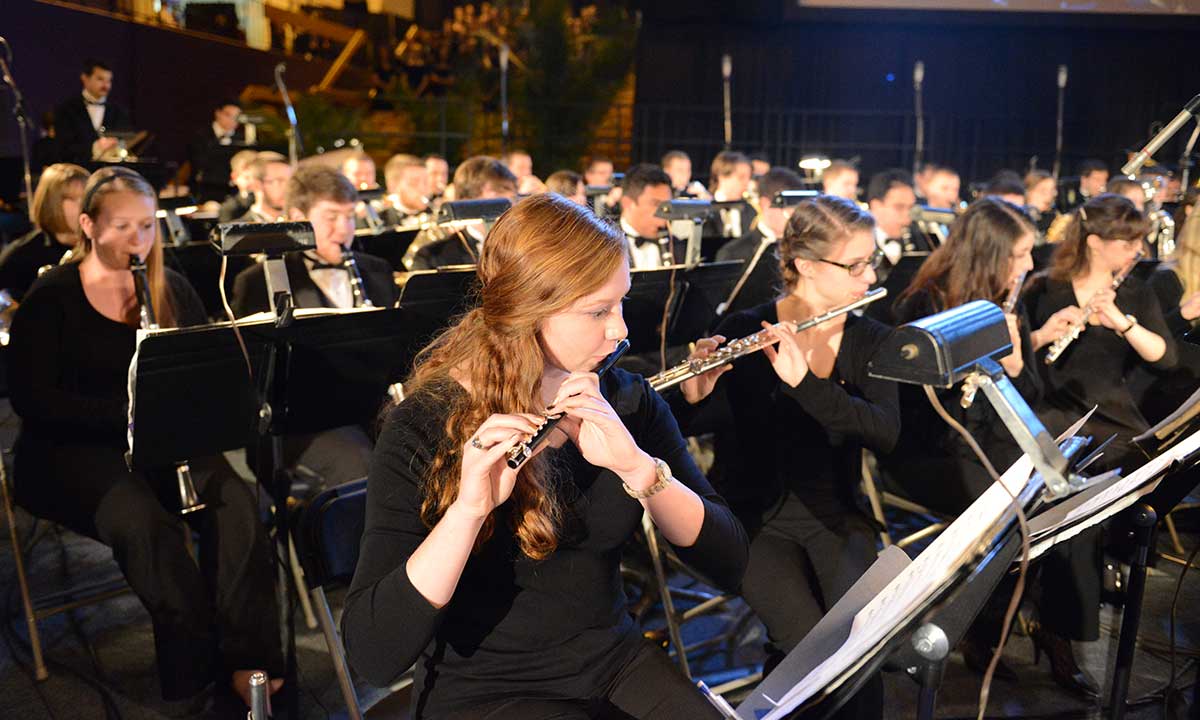 JMU Wind Symphony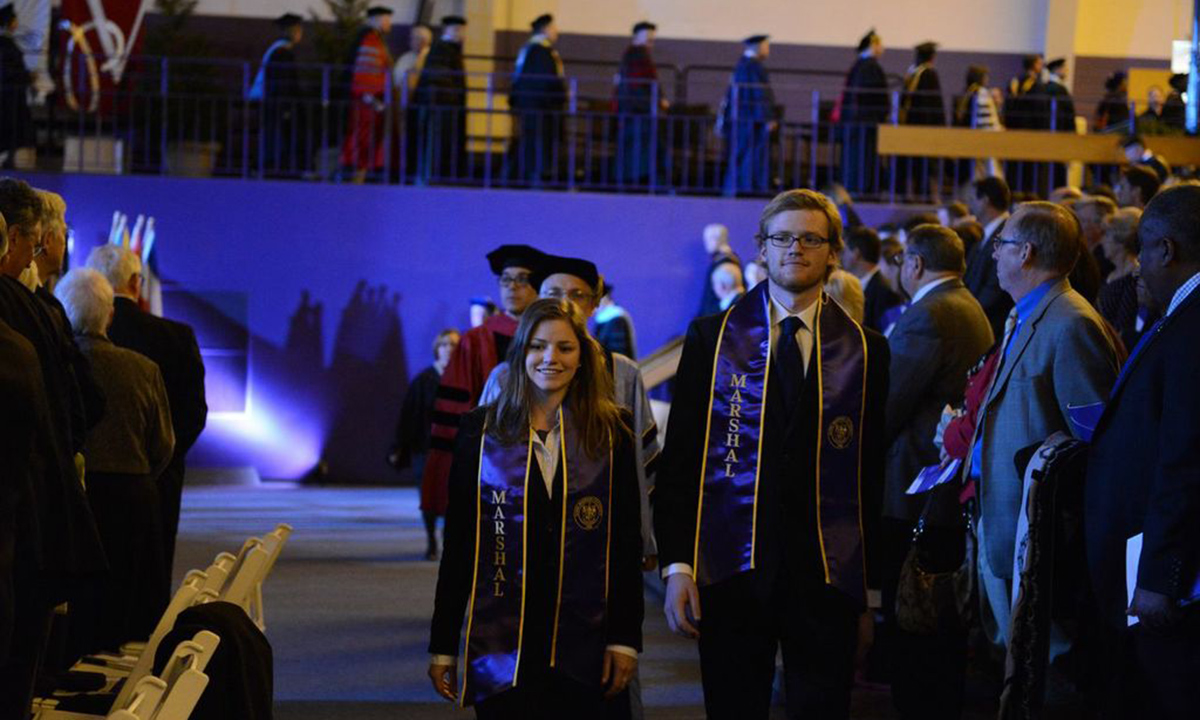 Student Marshalls in the Processional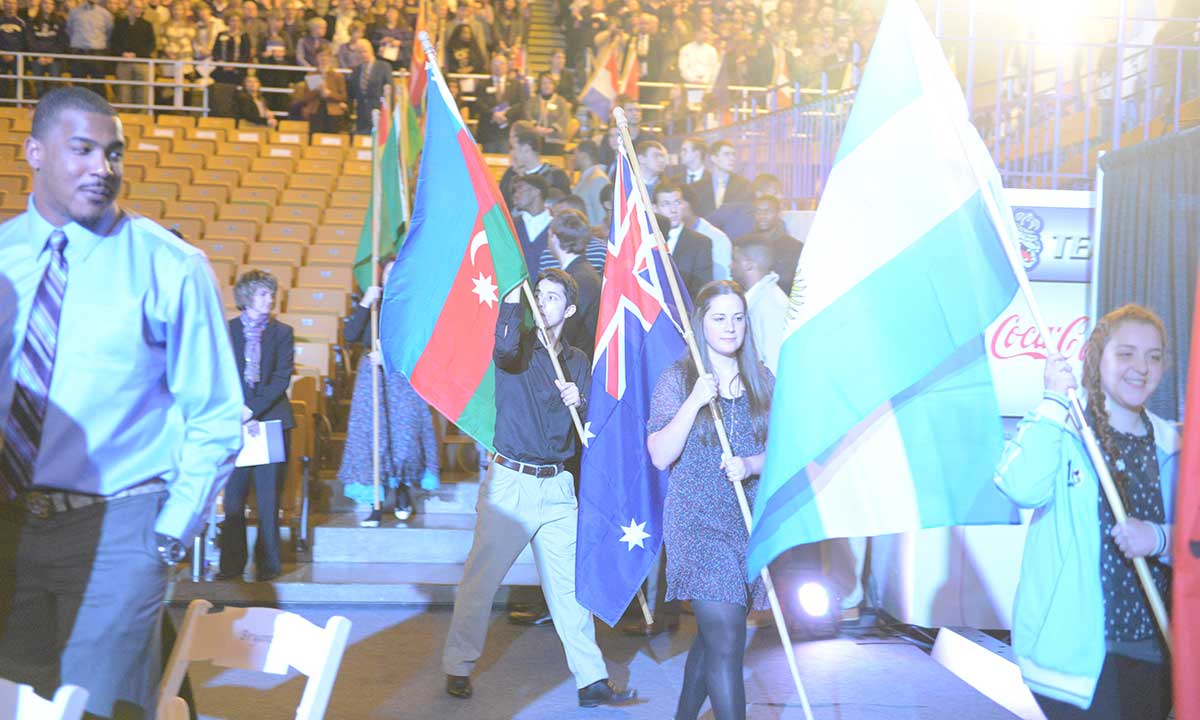 International Flags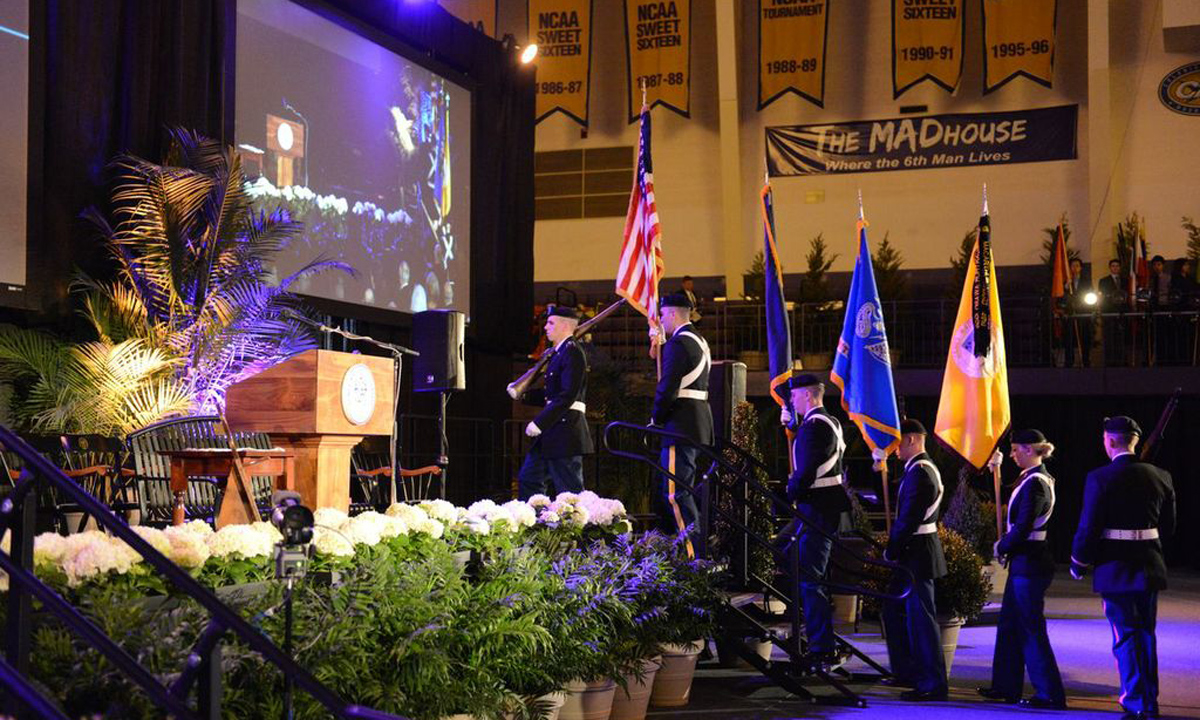 JMU ROTC Present the Colors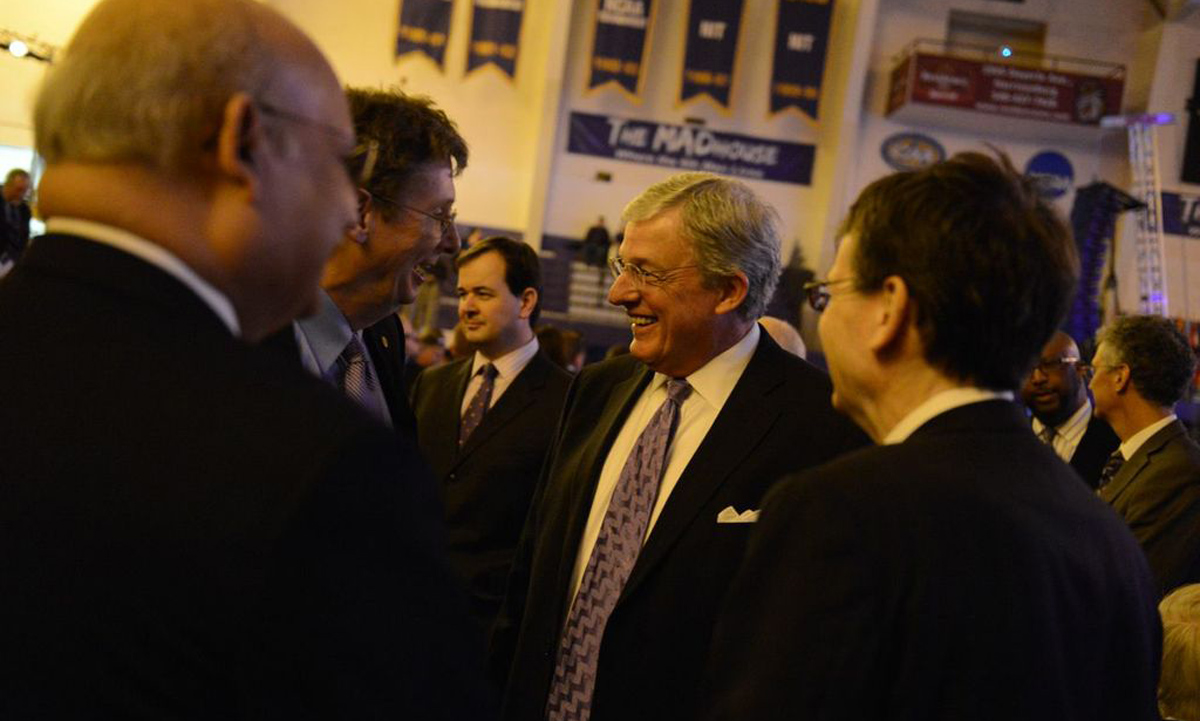 Former President Linwood Rose attends ceremony.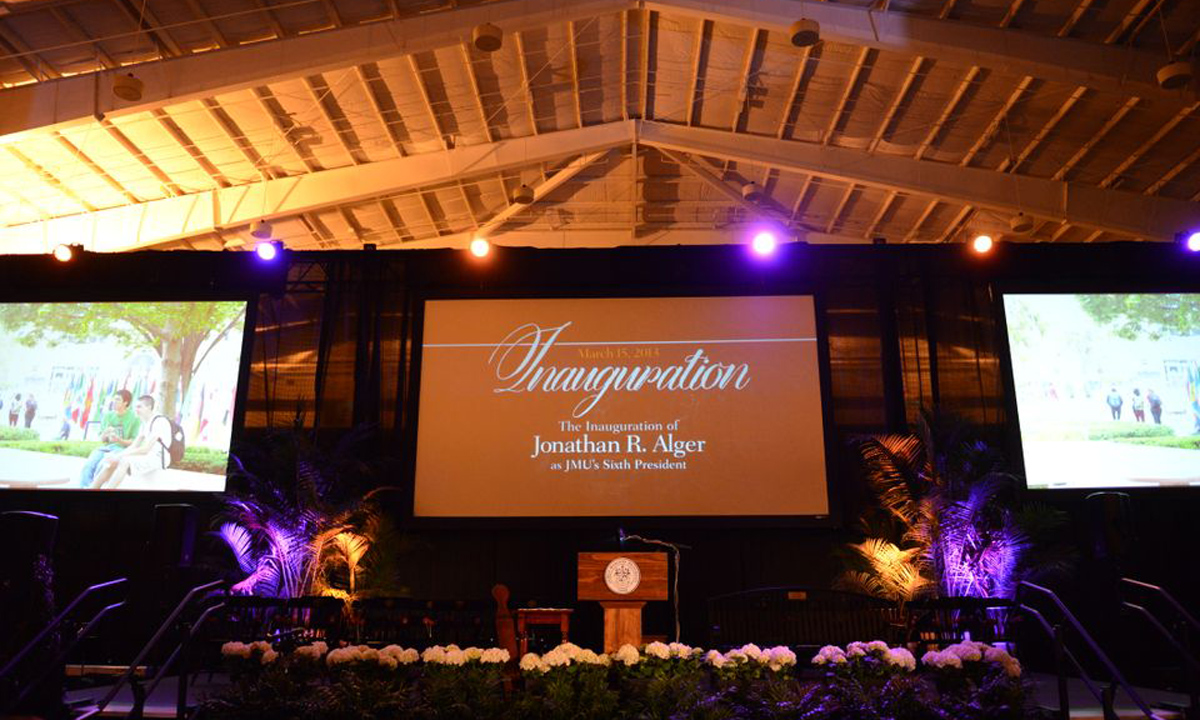 Inauguration stage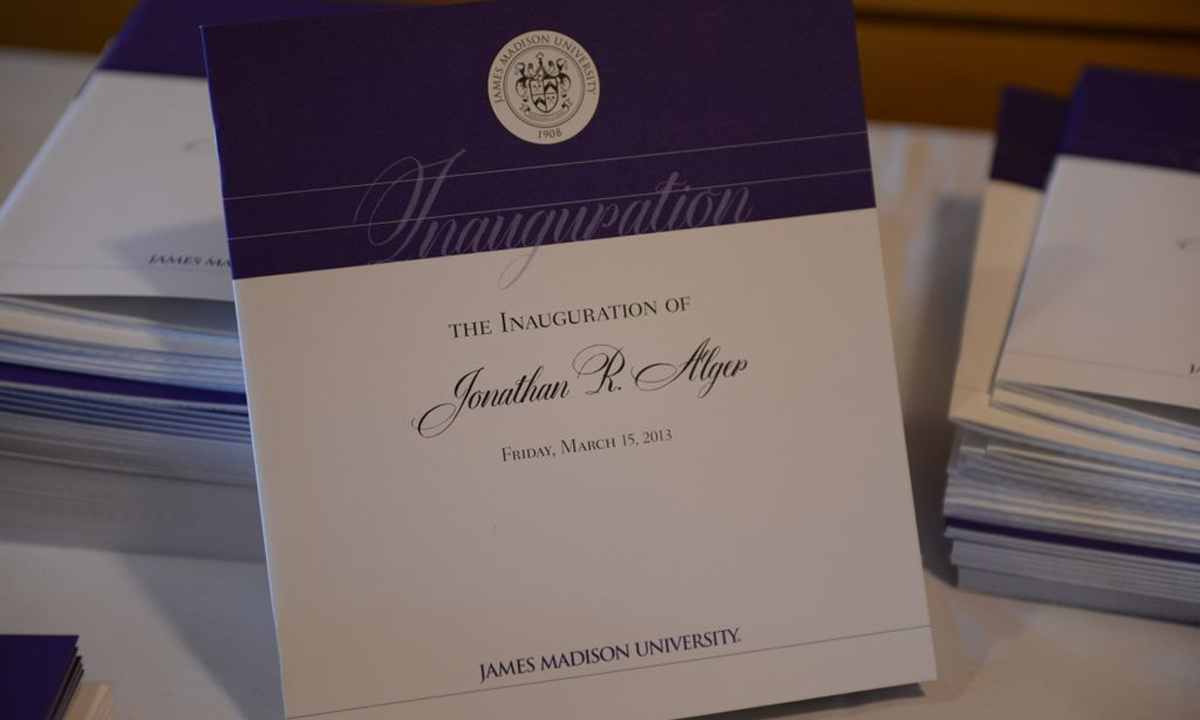 The Inauguration of Jonathan R. Alger