Saturday, March 16 events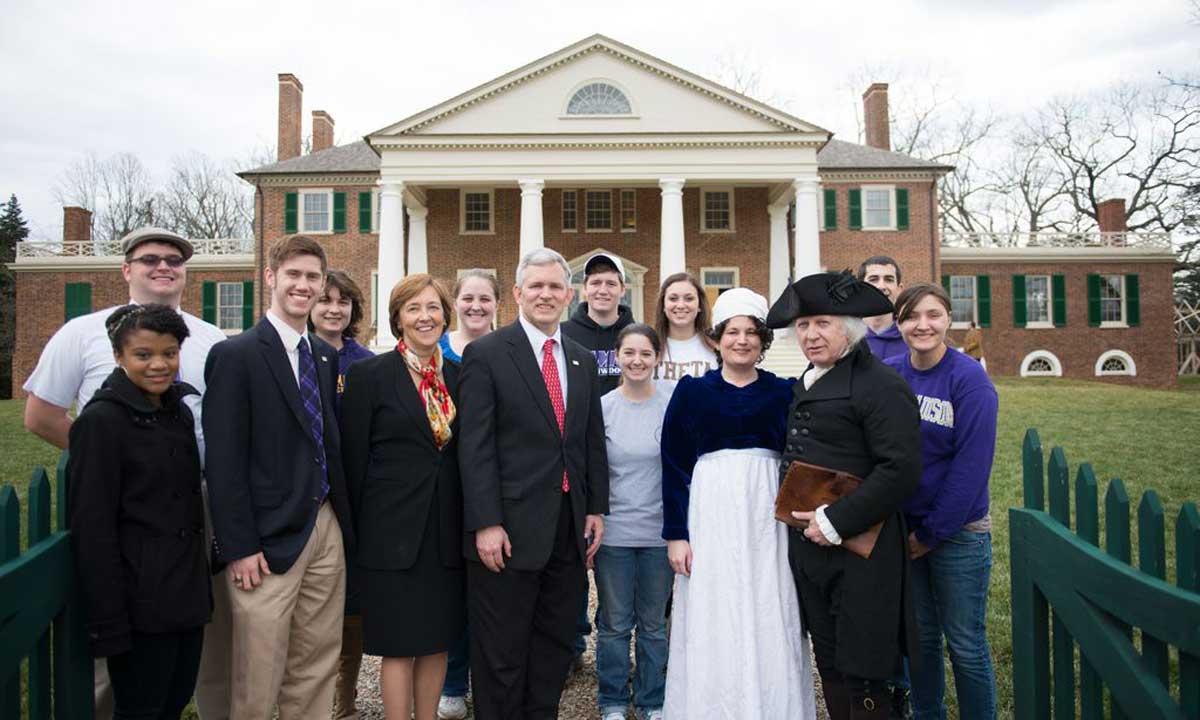 Saturday, March 16 was the 262nd birthday of the Father of the Constitution. The celebration at Madison's home, Montpelier, included a visit with Mr. and Mrs. Madison in their home and a wreath presentation ceremony. View images.
Friday, March 15 events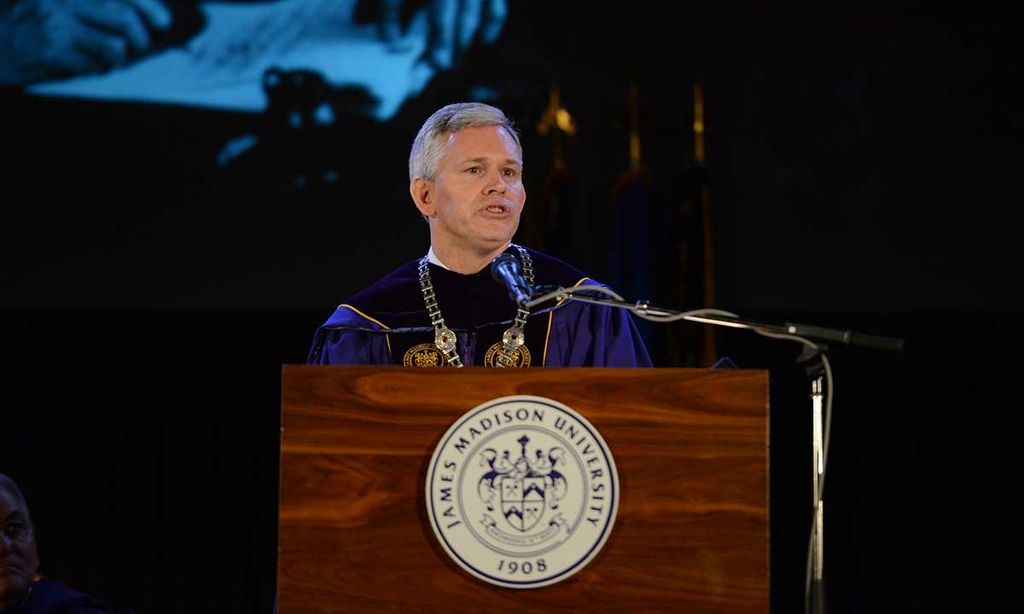 James Madison University inaugurates Jonathan R. Alger as its president. MadisonFest on the Quad provided a finale celebration of the Inauguration week and a birthday party for James Madison consisting of music, carnival-like games, and fireworks! View images.
Thursday, March 14 events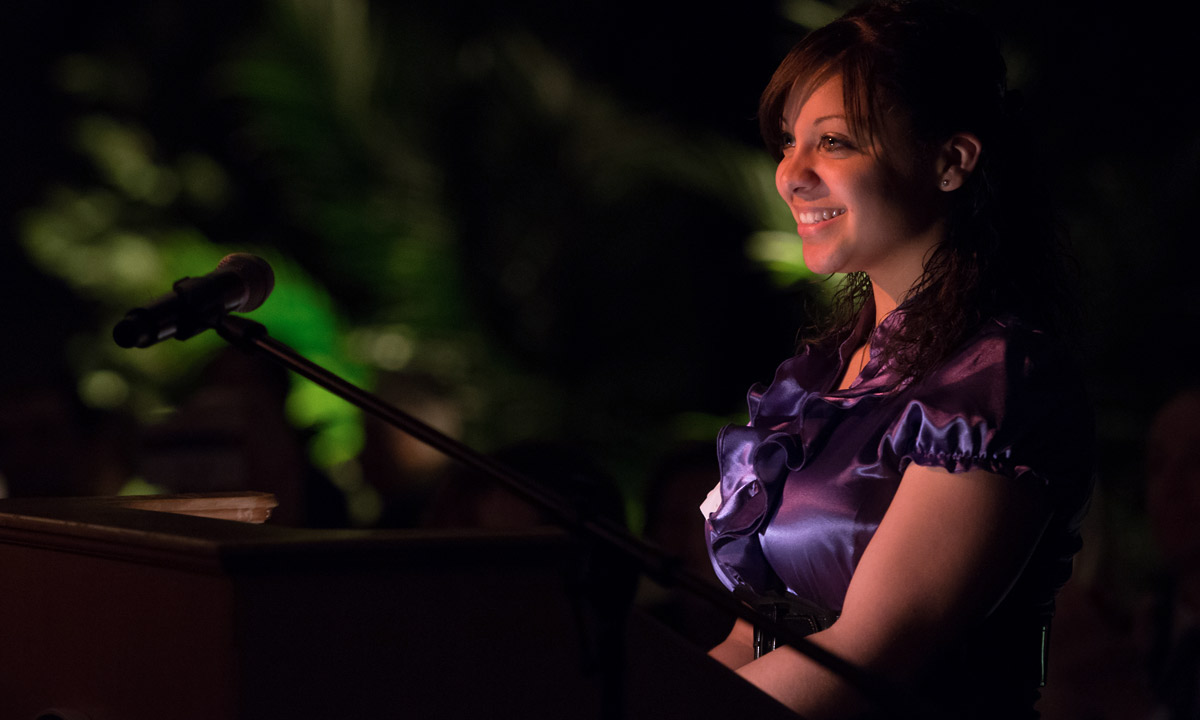 Festivities included the UPB Student Inaugural Ball, the Ceremonial Walk, an alumni gathering at the Purple and Gold Reception, and the Annual Stewardship Luncheon to honor donors. David Mattern's lecture demystified President Madison, a panel discussed JMU's Quality Enhancement Plan, and Curtis R. Carlson, president of SRI International discussed innovation in America. Students signed the commemorative scroll. View images
Wednesday, March 13 events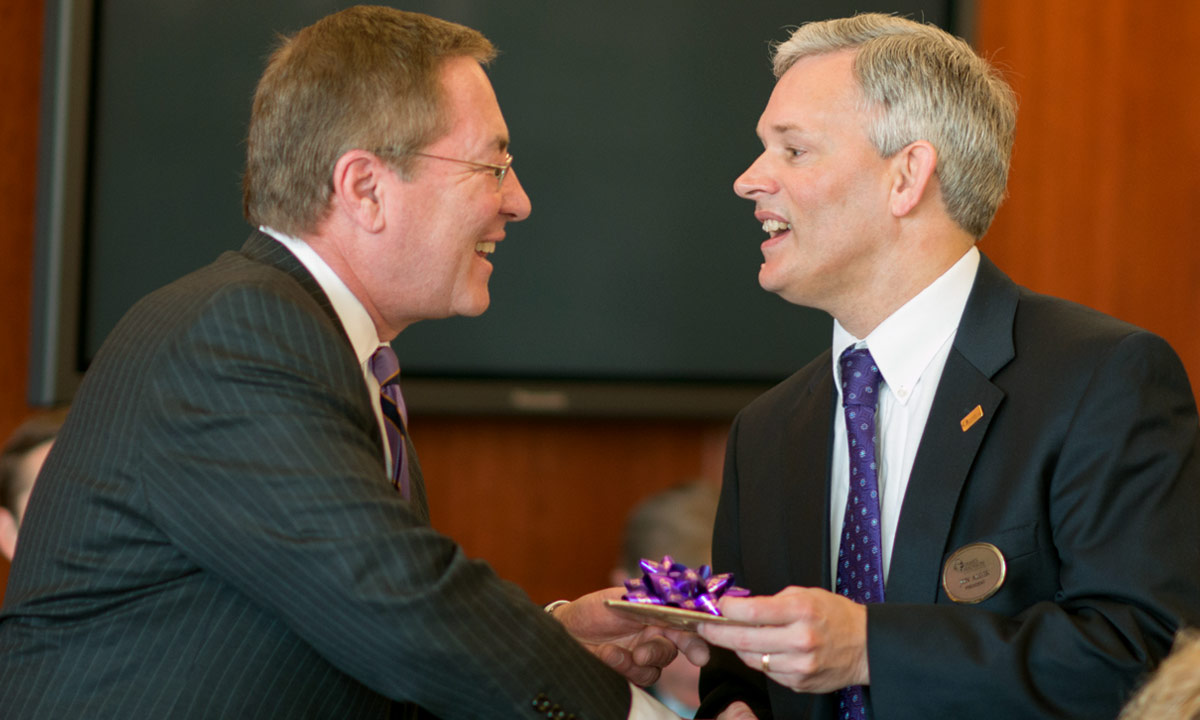 The day began with business and community leaders honoring President Alger at the Greater Madison breakfast. The Faculty Emeriti Association welcomed members at a reception. Colonial Tea Time brought the Madisonian Era to campus. Faculty Roundtable focused on Madison's life and times. Professor David Waldstreicher, Temple University examined Madison's role in framing the Constitution and the dilemmas of slavery. View images. 
Tuesday, March 12 Events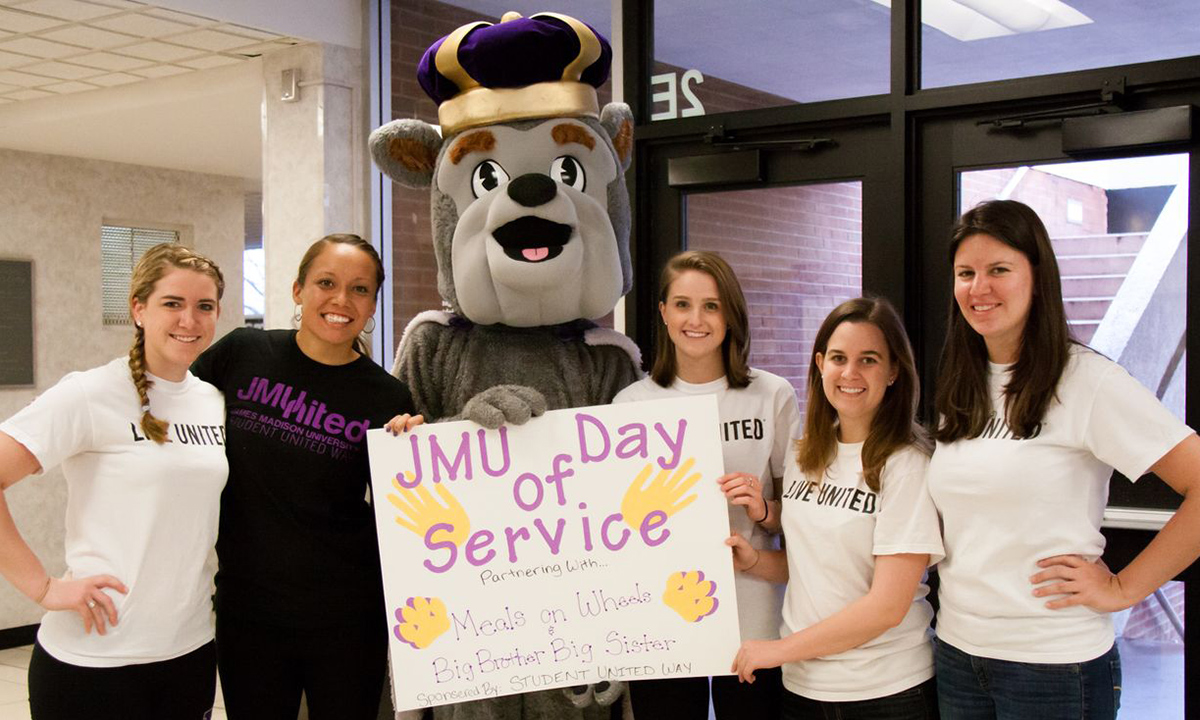 Scholarly insight on President Madison and his first lady mixed with fun and service marked the second day of inauguration festivities. Alumni enjoyed a pre-concert reception at the Forbes Center. A guest lecture showed how and why Dolley Madison created the role of the first lady. Faculty panelists examined President Madison's political ideas. The day began with JMU lending a hand in community service projects on and off campus. View images. 
Monday, March 11 Events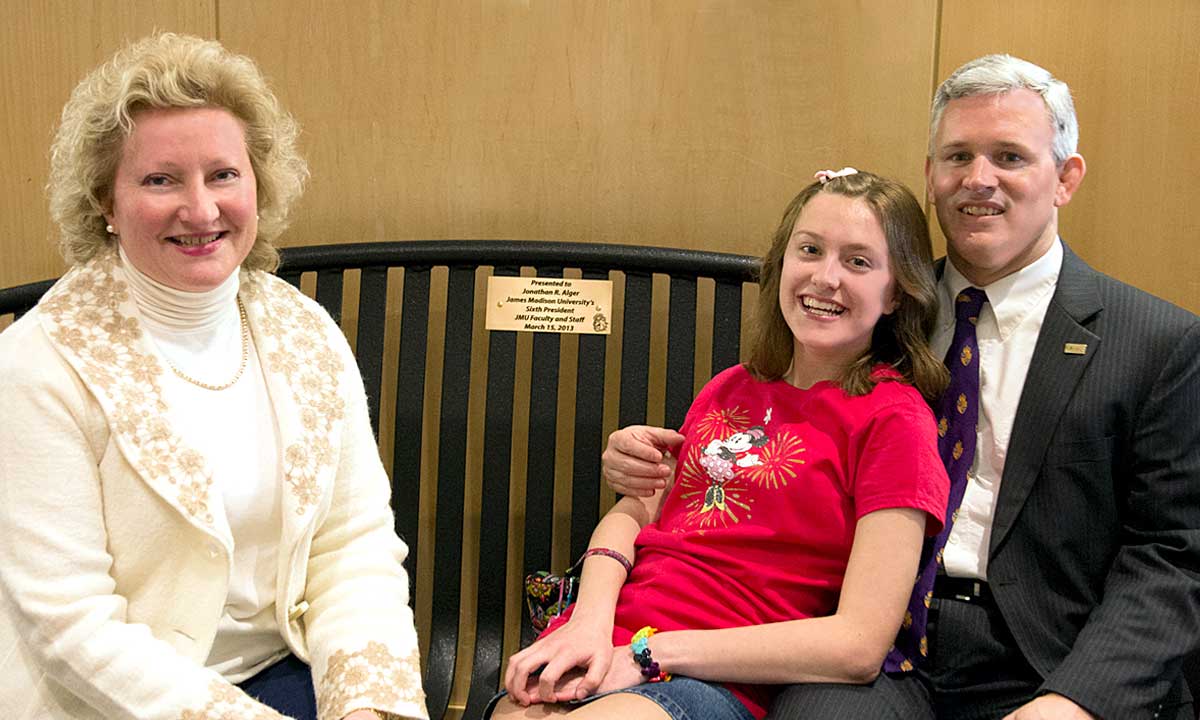 Inauguration Week begins! A Citizenship Forum provided discussion on higher education's responsibility to society. Faculty and staff celebrated inauguration at a dessert reception and signed the inaugural scroll. JMU first lady Mary Ann Alger hosted an ice cream social for JMU students. Visitors to John C. Wells Planetarium learned how our night-time sky has changed since the time of President Madison. View images.