Enable outstanding geology majors to study with engaged and expert Madison faculty mentors like Cullen Sherwood.
Honoring one of geology's most respected and beloved professors, the W. Cullen Sherwood Scholarship Endowment provides tuition support to high-achieving JMU geology majors pursuing a geology-focused career.
Your gift to grow the Sherwood Scholarship endowment will perpetuate Madison's hallmark faculty-student dynamic, which is just what JMU alumnus and geology entrepreneur Bill Kane ('75) had in mind when he established the scholarship in honor of his former professor.
Kane credits his mentor for giving him the well-rounded, hands-on perspective that started him on the road to a successful career that has him solving some of the most difficult civil and geotechnical engineering problems and pioneering the use of Time Doman Reflectometry.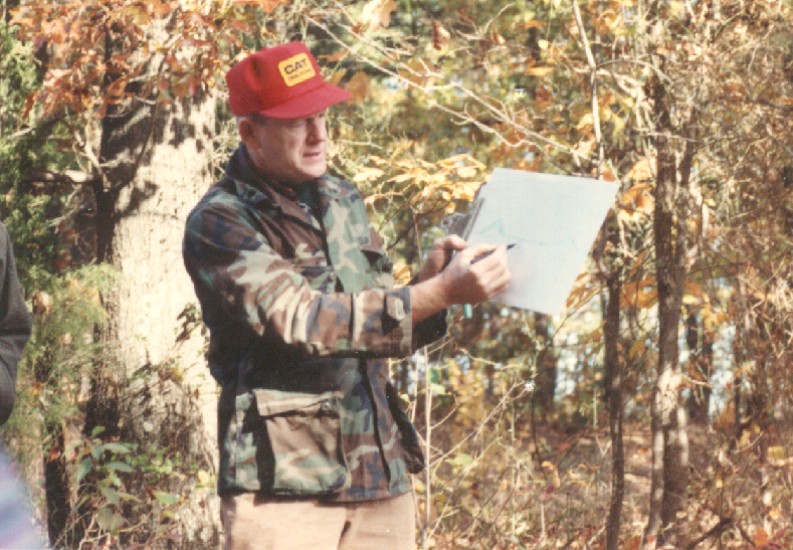 "Dr. Sherwood was one of the biggest influences of my career," Kane says. "Dr. Sherwood could take students on a geology field trip, look at formations and different soils, and then weave into the picture how it all affected the Civil War, the way people lived, the prosperity of the area" — he showed how everything is related."
Because of JMU's exclusive mix of intense science instruction, hands-on research and liberal arts foundation, students continue to get that well-rounded education that will make them skilled scientists and wise and effective decision makers.
Kane attained his own Ph.D. and like Sherwood became a university professor before establishing the highly successful Kane GeoTech, a leader in the geotechnical engineering industry.
Kane, who met his wife, Judy Kalbfleisch ('73) at JMU, encourages fellow geology alumni to grow the Sherwood Scholarship Endowment still further. Your gift will increase the number of awards for geology students to reap the benefit of engaged and expert Madison professors who follow Cullen Sherwood's example—those who want to teach, mentor and inspire undergraduates.
Together, by combining our vision and talents, we can help more outstanding geology majors get the early start that qualifies them ahead of the research curve to enter graduate school, research labs, the teaching profession, the workforce or anywhere else they seek to go to boost America's culture of innovation and discovery.
That's how the national model of the Engaged University operates. Your gift makes it possible.