The current version of the Faculty Handbook was approved by the Board of Visitors at their meeting on September 29, 2017 and became effective October 1, 2017.
Click here for a printable version of the handbook. 
Revisions to the 2018-19 Faculty Handbook
In response to collected faculty suggestions collected during 2017-18, the Faculty Handbook Committee prepared a draft of the 2018-19 Faculty Handbook. Click here to view a summary of the revisions.
The draft version will be available for review and comment until Friday, October 26, 2018. Comments should be sent to facultyhandbook@jmu.edu.
 The committee will begin collecting suggestions for the 2019-20 Faculty Handbook in November.
---
Message from the Rector | Message from the President | Message from the Provost | Message from the Speaker
---
If you have any questions or to report a broken link, please e-mail Kristi Shackelford.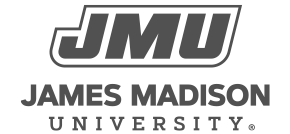 800 South Main Street
Harrisonburg, VA 22807
Contact Us