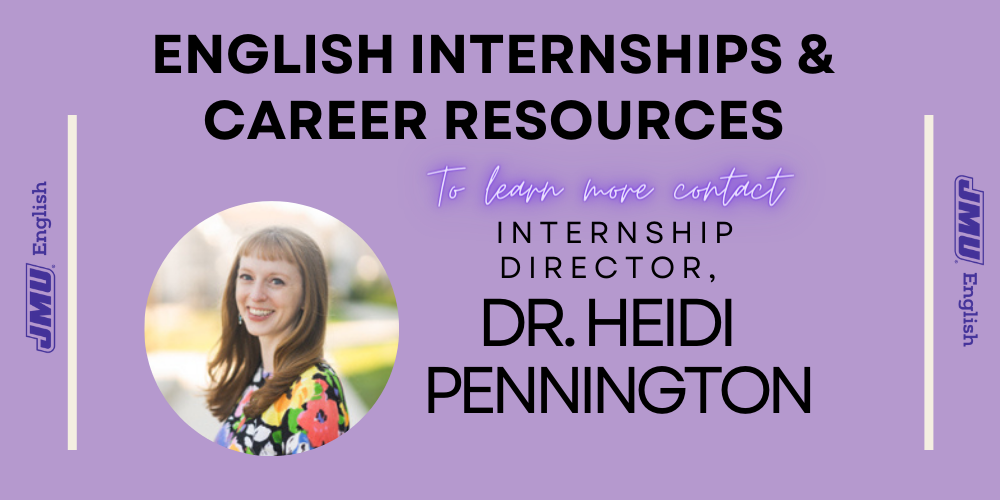 Internships in English
ENG 294: Internships in English offers English majors and minors a supplemental educational opportunity to explore career options; enhance the intellectual and applied skills acquired through their English classes; engage in collaborative research with English professors; and build multi-faceted and hands-on work experience. Course requirements offer students regular opportunities to reflect upon and articulate the value of their internship experiences.
All internships must begin no later than Week 2 of the semester for which they are listed. Check back during Registration period for next semester's position listings.
Click here to review the current internship positions in English!
Video: Learn more about internship opportunities
Why should I do an internship?
An internship is an opportunity for you to take the skills you've been developing in the classroom and try them out in the professional arena. Here are some reasons why they might be worth the time and effort for you:
One recent study revealed that prospective employers value internships in new college graduates very highly, especially employers working in Media and Communications. 
Another survey not only revealed that liberal arts majors are among the most sought-after prospective employees, but that employers are especially interested in liberal arts majors who have had one or more internships in the past.
Research shows that more than 70% of new college graduates securing career-track jobs have completed one or more internships. Sometimes, the internship turns into a paid job, but more often it serves as a resume builder, a way to gain and speak about professional skills, an avenue for networking, and a source of job recommendations.
Who should I contact to learn more?
Internship Director
Dr. Becky Childs (Interim for Spring 2023)
childsrl@jmu.edu
Keezell 215
Sydney Dudley
"The most exciting part of my internship with the Office of Fellowships and Awards has been networking with JMU faculty, staff, students, and alumni. Through various research and promotional projects, I have had the chance to talk to so many incredible individuals and learn about the amazing opportunities available at JMU and in the community."
Intern for 
Office of Fellowships and Awards (Dr. Malburne-Wade)
Past Interns and Research Assistants
Aleah Crystal
"There was a lot to enjoy during my time as an intern, but by far my favorite part was the collaborative aspect of it. Working with my professors was such a wonderful experience. The opportunity to learn from their expertise helped me grow, both in an academic and professional capacity."
Research Assistant for Dr. Rebhorn, Dr. Pennington, and Dr. Castellano
Department of English, JMU
Cady Hockman
"My internships have been the most eye-opening and impactful opportunities I have taken advantage of in my time at JMU. I learned more about myself faster than I ever could have on my own. And they were a lot of fun!"
Research Assistant for Dr. Johnson and Dr. Bankert, Spring '20
Department of English, JMU
Nico Penaranda
"In transcribing so much of Claude McKay's correspondence with other writers, I began to connect his written work to the real politics and influences of his time. This made me reflect on the reasons I am continually drawn back to writing and why I want to make it an essential part of my life."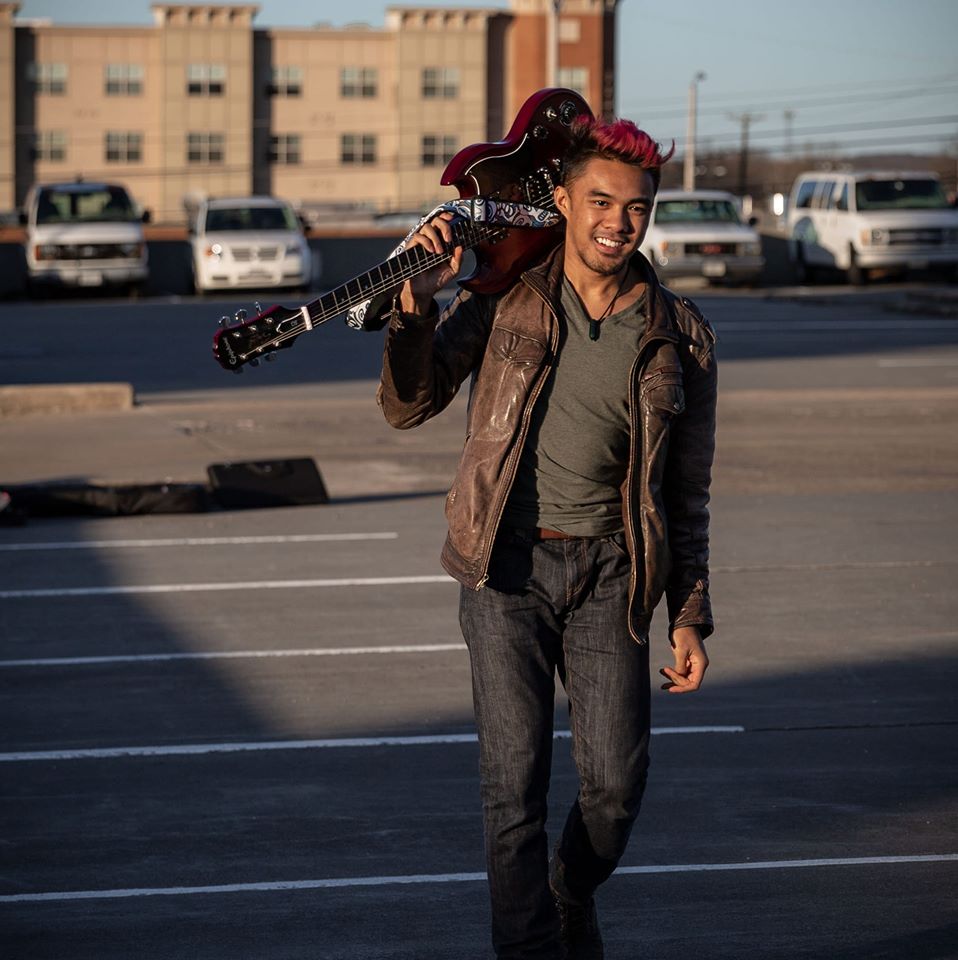 Research Assistant for Dr. Hefner, Spring '20
Department of English, JMU
Emma Wagner
"Working independently for this internship taught me to be able to rely on myself, and improved my organizational skills. I also sharpened my communication and writing skills, and developed new graphic design skills and a better understanding of social media marketing. I learned and developed many skills through this internship that will help me in my future career."
Minor Coordinator Assistant, Fall '19 – Spring '20

Supervised by Dr. Allison Fagan

Latinx, Latin American, and Caribbean Studies Minor, JMU
Ashleigh Killiebrew
"My analytical writing, communication, and public speaking skills have played an integral role in this internship. I had to use these skills when creating presentations and interviews, and when communicating with and analyzing the best modes of connecting with organizations on campus.
This internship has tied well into not only my major, but my other minor as well. I have used skills across all my disciplines and integrated it into my daily life. I am able to communicate more efficiently and open myself up to more perspectives. I have also decided to move forward in my academic development and seek education beyond my undergraduate career."
Minor Coordinator Assistant, Fall '18
Supervised by Besi Muhonja and Mollie Godfrey
African, African American, and Diaspora Studies, JMU
John Wade
"This internship gave me a great addition to my resume, and working in a professional environment felt very natural to me. I think college can give you the impression that everyone works specifically in their major once they graduate, even though that's not necessarily true. Working in Special Collections, I felt as though I might have some ropes to learn, but I actually did very well very quickly. In enjoyed feeling sure of myself in anything I applied myself to.
The academic component proved to be an invaluable part of my experience. Having a respectable working resume and a cover letter for an actual job feels great. Before this internship, I still had a lot of anxiety about being young, being a kid, being a student. But after a resume, a cover letter, and the CAP workshops, I'm much more sure of myself as a worker and an adult."
Archival Processing Assistant, Fall '18
Supervised by Sarah Roth-Mullet
Special Collections, JMU
Hannah Robinson
"During my time at the Furious Flower Poetry Center, I had the unique opportunity to learn from world renown poets, help plan workshops and campus events, and curate my very first literary exhibit. The exhibition was on display for an entire semester and showcased the unique ways that poets from all walks of life grapple with the difficult questions of race, gender, and equality. I worked under talented female poets dedicated to using the written word to bridge societal gaps and uplift the voices of marginalized groups. Interning at Furious Flower allowed me to blossom into a more knowledgeable employee, a more prepared undergraduate, and a wildly passionate poet."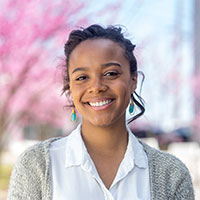 Outreach and Promotions Assistant, Spring '18
Supervised by Lauren Alleyne
Furious Flower Poetry Center, JMU
Jessica Infanzon
"During my last semester at James Madison, I was given the opportunity to intern at Furious Flower Poetry Center. Since then, I have worked my way into the position of editorial and marketing assistant. The work I have done at Furious Flower, among many other things, has included organizing an anthology manuscript, researching and obtaining copyright permission contracts, and assisting the assistant director with publishing Furious Flower's online publication, The Fight & The Fiddle. These tasks and projects have been an enormous learning experience, both professionally and personally, and have provided me with the necessary skills to be a competitive candidate and valuable worker in the publishing industry. Most importantly, working for Dr. Joanne Gabbin (legend of collaboration and fellowship) and Lauren K. Alleyne (fierce poet-guardian) has presented me with two extraordinary examples of gracious and powerful Boss-women. Furious Flower has given me the room to learn, make mistakes, and contribute to what I believe to be the most meaningful and significant work."
Editorial and Marketing Assistant, Spring '18
Supervised by Lauren Alleyne
Furious Flower Poetry Center, JMU
Evan Nicholls
"Being involved with Dr. Kutchins' manuscripts, as well as seeing her develop an idea for her next one, has brought me closer to my own goals and consciousness on where I want to be with my writing.
Writing a resume and cover letter was also an extremely valuable experience for me. The cover letter, in particular, made me think about what makes me valuable to an employer and how I should brand myself. I think I am now far more aware of what experiences I should try to seek out moving forward."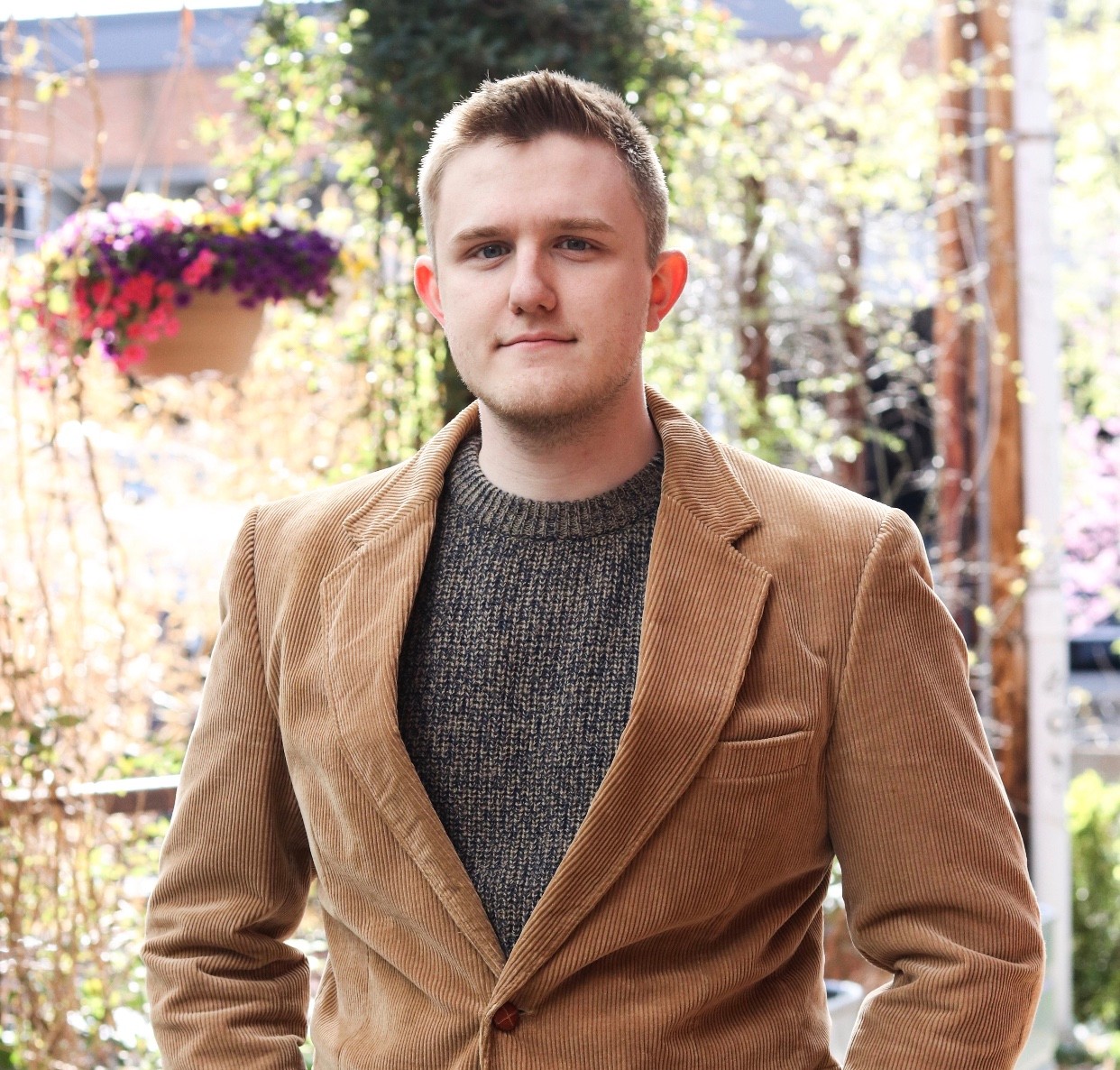 Research Assistant, Spring 18
Supervised by Laurie Kutchins
Department of English, JMU
Meagan Foy
"I learned how to create a website and how to design it! This internet-savvy world is now ready for Megan Foy to join it!
"I think my writing, editing, and formatting skills helped me with this project. I learned a lot about communicating with contributors, but I learned most about designing and running a website. The editing skills from my English major were especially helpful for evaluating which pieces should be accepted to the journal."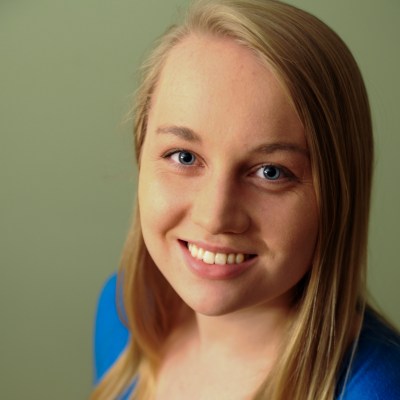 Web Designer and Senior Editor,
The Keezell Review
, Spring '18
Supervised by Marina Favila, Department of English, JMU
Rain Chris Garant
"After undergoing the rigor of this project, I am confident in my ability to tackle any task set in front of me. I know that I want to work at a university in the student affairs division but as a result of this internship realize that I want to create more opportunities for myself in the classroom. In an ideal situation, I would be able to leverage my role in the LGBTQ Program to create and then teach/co-teach a course on LGBTQ+ literature.
One of the things I most appreciated about the internship course work was the utilization of CAP and Dr. Godfrey's eyes on my resume and cover letter. As a burgeoning professional in the field of academia, the consistent guidance through the drafting and editing process helped me feel much more prepared for job applications by the end of the semester."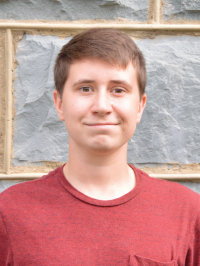 Academic Program Development for Minor in Diverse
Literatures
, Fall '17
Supervised by Dawn Goode
Department of English, JMU