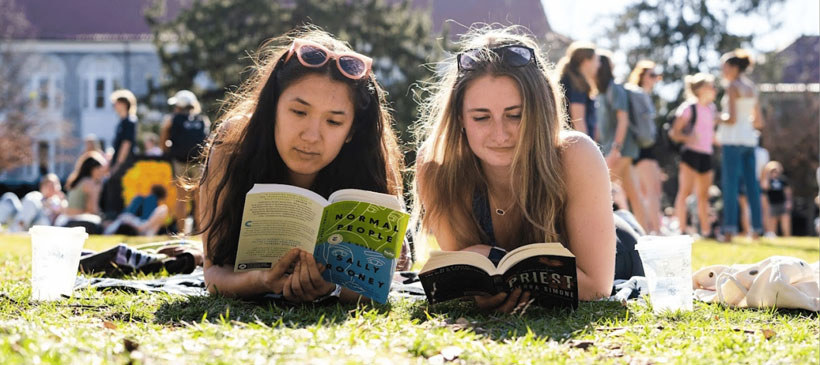 English is offered as a major and minor at JMU. The program offered by the Department of English is designed to serve as basic preparation for many professions in which skillful use of language is important, including law, publishing, freelance writing, creative writing, journalism, public relations, broadcasting, government, advertising, and business; to prepare students to enter graduate study; and to prepare them for the teaching profession. 
Moreover, it offers to all students, wherever their professional and vocational interests lie, the development of critical thinking skills through the study of American, British, and world literatures. The program's goal is that, through the study of a variety of literature, students will obtain a better understanding of themselves, their culture, and other cultures with which they must invariably come into contact.
The undergraduate catalog contains a complete description of degree requirements and requirements for the English major. It also contains a recommended schedule. English majors ought to follow the list of requirements which corresponds to when they enrolled in the major.
English Major Checklist (Updated October 2023)