Laura Henigman: Associate Professor, American Studies Minor Coordinator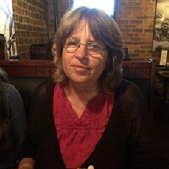 Office: Keezell 206

Fall 2022 Office Hours:
Tuesday & Thursday, 4:30-6:00 PM, and by appointment, REMOTE.  Members of the class will sign up through the Canvas site, and others can e-mail the professor for appointment link.
Associate Professor of English and of American Studies and Coordinator, American Studies Minor
Education: 
Ph.D., Columbia University
A.B., Princeton University
Publications: 
Coming Into Communion: Pastoral Dialogs in Colonial New England (Albany, NY: State University of New York Press, 1999). 

Numerous articles on American literature and culture.